In 2022, Indian gaming facilities recorded $40.9bn in gross gambling revenue, according to figures released by the National Indian Gaming Commission (NIGC).
The revenue represents a 4.9% rise from the $39.0bn achieved by the tribes in 2021. The total is also the highest ever reported by the NIGC.
The rise happened on a broadly national basis. Seven of the NIGC's eight regional offices announced increases from the previous year.
The only regional office which did report an increase in revenue was the tribe's Sacramento office. The region saw revenue fall 1.9%.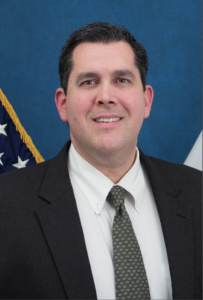 The office represents 87 tribal operations in California and northern Nevada. Sacramento also announced the highest revenue total of the eight regions at 11.3bn.
Meanwhile the Phoenix regional office, which accounts for Colorado, New Mexico, Arizona and Southern Nevada reported a 15.7% rise in revenue to $3.72bn.
The NIGC said the total reflected the resilience of many tribal gaming operations, as well the sector's successful recovery. In 2020, during the Covid-19 pandemic, the Commission recorded revenue of $27.8B, a 19.5% fall from 2019.
The 2022 results represent the 519 gaming operations run by 244 federally recognised tribes. Indian gaming facilities are located in 29 states.
Tribes push for economic sustainability
NIGC chairman Sequoyah Simermeyer said: "Across Indian country, tribes pursue economic sustainability through gaming by relying on the robust regulatory reputation for which Indian gaming is well known and made better when supported by efficient and effective measures."
The Commission also highlighted the economic and financial diversity of the tribal gaming operations. In 2022, 55% of Indian gaming operations reported less than $25m in revenue, amounting to just 5% the total.
On the other hand, just 8% of the tribal operators were responsible for 51% of the total gross gambling revenue.
"We have cause to celebrate the opportunity successful Indian gaming operations affords tribes to invest in the future and improve the quality of life for individual Native people, and their families, and their communities," said vice chair Jeannie Hovland.