New York Senator and Senate Racing, Gaming and Wagering Committee Chairman Joseph Addabbo, Jr. has resumed efforts to legalize mobile wagering in the state in the wake of the failure of a bill put forward during the state's legislative session. 
With figures showing that about 25% of New Jersey sports bets are placed by New York residents, Addabbo (pictured) said the lack of mobile wagering options are costing the state treasury millions in tax revenue.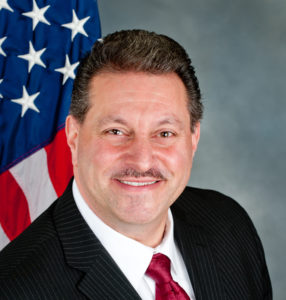 In May of 2019, New Jersey took in more money from sports betting than Nevada for the first time, by a margin of $318.9 million to $317.4 million. However, at a hearing held by Addabbo's Committee on May 8, Kip Levin of Fan Duel and Lindsay Slader of Geo Comply said approximately 25% of New Jersey's sports bets, worth around $79 million, come from New York residents.
"It's frustrating to see those numbers and realize that money — and more — could be coming to New York to help our students and citizens," Addabbo said. "80% of tax revenue generated from gaming goes directly to educational funding, which means without having legal sports betting in New York with a mobile component, our children are losing out on hundreds of millions of dollars."
Addabbo, put forward legislation to legalize sports betting with a mobile component in New York State that passed the Senate. However, the bill was not brought to a vote in the State Assembly during the 2019 legislative session with Speaker Carl Heastie and Governor Andrew Cuomo expressing reservations over its constitutionality. 
Addabbo, though, said he believes his state can pass a bill that allows it to collect the revenue from mobile sports betting without creating constitutional issues.
He highlighted a study to be conducted on behalf of the state Gaming Commission, through which it intends to gauge the desire among the general public for mobile wagering, as well as assessing its impact on state finances. The Commission launched a request for proposals to select a company to conduct the study in late June, with interested parties to submit plans by July 31.
"One of the major detractions against sports betting here in New York is that there is no appetite for it," Addabbo said.
"This gaming market study proposed by the New York State Gaming Commission aims to find out exactly that. We can no longer sit on the sidelines and watch as money that could be coming to our state goes to New Jersey and surrounding states that allow mobile sports betting.
"I believe that we can simultaneously address the issues related to problematic gaming, satisfy our constitutional requirements and credibly develop a gaming industry plan that maximizes its potential."
Currently, sports betting can take place in New York only by physically placing a sport wager in person at one of the four licensed upstate casinos. Rivers Casino in Schenectady opened the state's first sports betting lounge on July 16, which Addabbo attended. 
The Senator said this was a positive step, but needs to be followed by a mobile component.
"If New York is serious about raising revenue, improving programs to address gambling addiction, create jobs, regulate the existing illegal sports betting in our state and increase funding for our students, then we must consider supplementing the current sport betting regulations with a mobile component."