The American Gaming Association (AGA) reported that overall gross gaming revenue hit a new all-time record in 2022, while sports betting revenue grew 72.7% year-on-year.  
US commercial gaming revenue – excluding revenue taken by tribal entities – reached $60.42bn in 2022, up significantly compared to 2021's then-record of $53.0bn.
During the year, new records were also broken for both sports betting handle and revenue, which stood at $93.2bn and $7.5bn respectively.
This was driven in part by an all-time revenue high of $15.9bn in Q4. In this period, sports betting and igaming hit new quarterly highs, while land-based gaming grew 1.7% year-on-year.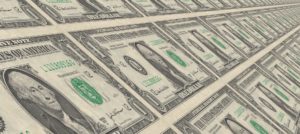 "Our industry significantly outpaced expectations in 2022," said AGA President and CEO Bill Miller. "Simply put, American adults are choosing casino gaming for entertainment in record numbers, benefiting communities, and taking market share from the predatory, illegal marketplace."
In 2022, the AGA released a report estimating that the US illegal market was worth $511bn per year by handle, which deprived operators of $44.2bn and tax payers of over $13bn in lost revenue.
Online growth
Land-based gaming accounted for 80.5% of the overall total revenue for the year, compared to the smaller online marketplace which stood at 19.5% – the highest annual share yet recorded.
In total, 84 million Americans – making up 34% of the adult US population – visited a casino in the past year. Both table and slot games experienced growth, with revenue rising 13.9% and 5.1% respectively for the two verticals.
According to the lobbying body, this was driven by the expansion of sports betting to four news states – New York, Louisiana, Maryland, and Kansas. The Sunflower State was unique in launching both retail and online offerings, while the others launched mobile sports betting.
"Even as we navigate macroeconomic headwinds, I am optimistic about the year ahead," added Miller.
"To carry our momentum into 2023, the AGA remains focused on combating the illegal market, doubling down on responsibility, and creating favorable policy and regulatory conditions that enable our industry's sustained success."