Gaming technology supplier AGS has acquired all of the assets and operations of New Jersey-based table games provider In Bet Gaming for an undisclosed fee.
AGS will take ownership of four proprietary games from In Bet Gaming through the deal, including 3 Card Blitz, Dragon Poker, Double Down Blackjack and Straight to the Flush.
3 Card Blitz is a flush-based game in which the player and dealer compete to get the higher-valued hand, while Dragon Poker is a four-card poker game where players build traditional poker hands with a special deck of 53 Asian-themed cards.
Straight to the Flush is a new poker game in which the player builds their largest straight or flush and goes heads-up against the dealer, whereas Double Down Blackjack runs as a quick-paying blackjack-style game where players compete for the higher point total against the dealer.
"We have had a strong partnership with the In Bet team for a number of years, and in 2017 we bolstered our relationship by acquiring five of their dynamic table progressives that continue to drive business for us today," AGS senior vice president of table products, John Hemberger, said.
As part of the acquisition agreement, Ronald LaDuca (pictured right), the founder, chief executive and president of In Bet Gaming, will now join the join AGS executive team as vice president of table products sales.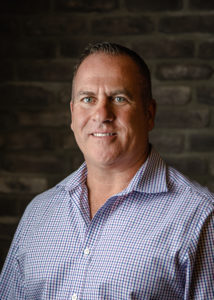 LaDuca, who founded In Bet Gaming in 2009, has worked in the gaming industry for 30 years. He served in a number of table-game operations roles, helping to open the Showboat Atlantic City, the Foxwoods Resort Casino in Connecticut and West Virginia's Mardi Gras Casino & Resort and The Greenbrier.
"We will leverage Ron's many trusted, long-term relationships with table-game operators to continue to grow our table products business, while capitalizing on In Bet's pioneering inventions to drive revenues and player engagement in the casino pit," Hemberger said.
LaDuca added: "I'm thrilled that AGS has purchased In Bet's remaining assets and feel confident that our exciting game inventions will continue to attract and engage players across the globe in the hands of the experienced and passionate AGS development, product management, and sales teams."