Real-money gaming start-up Betty has announced that it has raised $5m from a suite of investors led by Karlani Capital.
In addition to Karlani, CEAS Investments, Courtside Ventures, Gaingels, OCA Ventures, Subversive Capital, and 305 Ventures also invested in the course of the latest round of funding – which was preceded in March 2022 by $1.8m in capital raised during the company's pre-seed stage.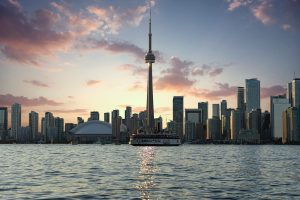 According to the operator, the proceeds of the round will go towards funding the businesses operations in Ontario. In January, the Alcohol and Gaming Commission of Ontario (AGCO) issued Betty with a license to operate in the province.
The New York-based start-up has said that it anticipates a soft launch in February, to be followed by a more comprehensive market entry in Q2. The capital will also be used to fund the ongoing development of the company's igaming platform.
Value proposition      
Betty said that it had identified a large audience of casual igaming consumers – in particular, female slot players – who are currently underserved by the existing brands on the market, which Betty described as "sportsbooks" at their core.
"Sports betting and casinos have historically been marketed to men," said Gaingels, an LGBT-focused private investment syndicate. "In reality, women make up more than half of the market. We love Betty's mission to make the category more inclusive."
Prior to its current venture, Betty's founding team built US sports betting platform QLM Gaming Group, which was subsequently acquired by Audacy.