Steve Cross, director of games development and operations at Greentube, explains the key points of difference between the US and Europe for suppliers and players.
Any supplier looking to enter the fast-growing online casino market in the US must do their homework first.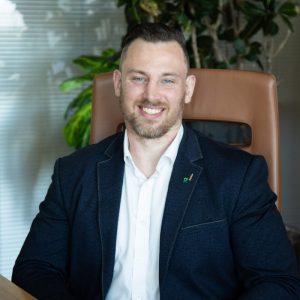 There are significant barriers to entry that, by and large, do not exist in Europe. The challenges presented by the fragmented nature of the developing US market are well known. 
Every jurisdiction has its own separate licensing requirements, which can vary greatly from state to state. According to Greentube's director of games development and operations Steve Cross, from a legislative perspective "this represents a major cost in terms of resources and the amount of time it takes to be granted a licence". 
Another important factor that does not exist in Europe is the Wire Act, Cross points out. Enacted in 1961, this Act assists individual states in enforcing their own gaming laws, prohibiting anyone in the gambling industry from knowingly using inter-state communications to transmit betting information or funds. 
"As things stand, the implications of the Wire Act mean that suppliers need to have a separate data centre for each state they operate in," Cross explains. "With each state being regulated independently, suppliers must adjust accordingly. In New Jersey, for example, the licensing process is conducted directly with the regulator, whereas in Michigan a third-party testing house is utilised before a licence application is submitted.
As the igaming market continues to expand across the US, if it remains in its current state the infrastructure and logistical costs will start to significantly accumulate. 
"Our hope would be that there will be more homogeneity in terms of regulation and that the various states work towards a more scalable model," adds Cross.
Cutting both ways
As in Europe, mobile gaming steals the majority of the device market share compared to desktop. However, the US online gaming landscape differs from Europe with respect to the types of mobile devices that are used. 
"In the US, Apple is the dominant force in mobile devices, whereas in Europe, Android has a large share of the market," says Cross. "For game suppliers, this is a double-edged sword. While there is more standardisation in terms of the technology used in Apple devices, the company has a set of very specific rules that need to be followed. Games must be embedded into apps and cannot be downloaded dynamically, on the fly. 
"This creates a big problem with real-estate within the operator's apps; and in a world where speed is king, the storage footprint for each game must be considered, meaning that a single app will only be able to hold a limited amount of games at any one time, further increasing the competition for places from the game suppliers.
"However, on the plus side, the Apple market has proven to host a higher-average-value demographic and this is reflected with a significantly higher average bet placed per round compared to Europe, overall."
Cross expects to see omni-channel content play a major part in the success of the igaming market, as it continues to roll out through the US: "Many of the top-performing games online already have an omni-channel presence and casinos will look to leverage this by leading players to titles that they already know and trust and as we increase our US land-based presence through Novomatic, we will be looking to capitalise on the trend."
Portrait view
Another trend that has been emerging in the ever-growing mobile space for a while is that portrait-mode games are seen as increasingly attractive to players. This allows for one-handed play, as opposed to two hands when a mobile is placed in landscape mode. 
"Players are more accustomed to holding their devices in this way when browsing or messaging and as developers, it allows us to mimic the vertical profile you get in a land-based casino environment," Cross notes.
Greentube has also gained useful insights into US player preferences from its social casino platform, Greentube Pro 2.0. 
"Obviously jackpot games, especially in the Hold n Spin line, are hugely popular with the players, and many more feature-rich games that are popular in western Europe, such as the UK, similarly resonate with a large number of players," Cross adds. 
"However, there are also demographics in the US that prefer to play on more traditional stepper titles that are easier to understand and which come with typically higher volatility. Of course, we have factored in all of these learnings into our product mix for 2022."
Steve Cross is Greentube's director of games product and operations. A highly experienced professional in the online gaming industry, Cross is responsible for managing the strategic direction of the Greentube games product portfolio, product development, distribution, compliance, and operations throughout the entire product life cycle.