Sports apparel giant Fanatics has reportedly entered into discussions to purchase the BetParx sportsbook, as the retailer looks to expand its gaming presence.
According to CNBC – which cited unnamed sources – Fanatics has signed a letter of intent to acquire the sportsbook, although no final agreement has been reached. No details have emerged on the price of the deal.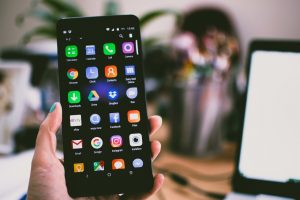 Fanatics has long signaled its intention to enter the US sports betting market.
Last year, the business filed a trademark with the US Patent and Trademark Office for a "downloadable application for betting and gaming" named BetFanatics.
Also last year, the company announced the creation of a betting and gaming arm and made a number of major hires in this division.
BetParx  is powered by Playtech and is currently licensed to offer its services in five states – Ohio, New Jersey, Maryland, Michigan and Pennsylvania.
Industry opinion
Gideon Bierer, managing partner of advisory and corporate consultancy service Partis Solutions, believes that sports betting will be what gives Fanatics' market entry plans an edge. 
"Fanatics has announced aggressive market entry plans," says Bierer. "It is a large company with ambition and significant resources, and it needs sports betting to move the needle."
In October last year, Fanatics CEO Michael Rubin said that Fanatics' sports betting venture would launch in 15-20 states in time for the 2023 NFL season in September.
While the company has secured market access agreements in a number of states, it has yet to do so in Michigan, where the number of licensees are limited by the licensing authority to 15.
Bierer says a move to enter Michigan would be wise for Fanatics, considering the company's alleged acquisition plans.
"As one of the three scaled multi-vertical US states, Michigan is a must-have for any operator with Tier 1 ambitions", said Bierer. "Since all of Michigan's 15 online licenses are already being used by national or local operators, market access in Michigan is possible only via acquisition or one of those 15 operators deciding to exit the market."
"Although we have seen some sportsbook operators exit, igaming is 80% of the Michigan online market, running at an impressive $1.5bn gross gaming revenue (GGR) per year, and so unsurprisingly the existing operators do not want to leave. Hence acquisition represents a logical route for Fanatics."
Potential capabilities
The second likely element of the deal, according to Bierer, will consider BetParx's integrated capabilities. As BetParx's technology stack is provided by Playtech, the company's talent pool may be valuable to Fanatics.
"The war for US online gambling talent is ferocious and generally under-reported," says Bierer. "What Fanatics is trying to do – stand up a large and capable organization to try to make a major dent in the market leaders' market share – is incredibly hard given the historical lack of an industry-specific talent pool plus immigration challenges."
"Given Fanatics' ambitions and announced deadlines it would absolutely makes sense to build capability via acquisition."
Former rumors 
This is not the first time Fanatics has been reported to be in talks to purchase a US-facing sportsbook. In June 2022, the retailer was allegedly in talks to purchase German operator Tipico.
Both companies declined to comment on the rumors and no public agreement ever came to fruition.
The news comes soon after the announcement that Fanatics will use London-based supplier Amelco's source code to power its sport betting product, despite denying rumors in April 2022 that it had come to a deal with the business.
The business confirmed this in a meeting with Massachusetts state gaming commissioners, in which Fanatics chief product officer Scot McClintic said that the provider would power both its sports betting platform as well as its player management system.
Fanatics has purchased the source code, allowing it to change it as required depending on the company's needs.