GVC's Martin Lycka will shift from his current role as director of regulatory affairs, to take on a new position focused on the Americas.
As senior vice president for American regulatory affairs and responsible gambling, Lycka (pictured left) will be tasked with expanding the operator's licensed footprint and regulatory structure in the US, Canada and Latin America.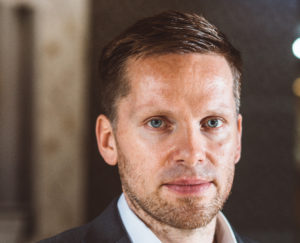 He will also uphold the operator's commitments to responsible gambling, sporting integrity and regulatory compliance.
"The United States presents a tremendous opportunity for GVC Holdings as more states embrace sports gaming in robust and transparent regulatory structures," Lycka said.
"GVC and the GVC Foundation US are at the forefront of this development, demonstrating our commitment to regulatory compliance, sports integrity and responsible gambling."
Rob Hoskin, GVC Holdings' chief governance officer, said Lycka had "made great strides" in his previous role.
"Martin's new role is further evidence of our commitment to the strong and growing US market and our ambition to lead this growth," he added.
GVC – which is soon to be rebranded as Entain – also announced today that it has retained its position as the only gambling business on the Dow Jones Sustainability Index for Europe following an annual review.
The index tracks the share prices of businesses deemed sustainable on a variety of environmental, social, and governance factors, looking at more than 600 data points.
"We are committed to pursuing the highest standards of corporate governance, providing outstanding career development opportunities for our colleagues and to supporting the communities in which we operate," Hoskin said. "We are delighted to have this commitment recognised through our continued membership of the DJSI."