Gaming operator and media business HeadsUp Entertainment has announced it has identified and been identified by an acquiring company as a target for a reverse triangle merger.
A reverse triangle merger is a type for acquisition where the acquiring entity forms a subsidiary for the purpose of purchasing the target company. Once the deal is completed, the target company will absorb the subsidiary to create a new company, fully owned by the acquiring business.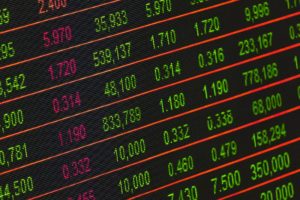 The business – which currently trades at $0.069 per share, making it a penny stock – says that one of the goals of the merger is to move to a "higher tier exchange".
HeadsUp is currently an over-the-counter security, meaning that it is not currently listed on a formal exchange, and instead traded through broker-dealer networks.
The markets have not reacted positively to the announcement, with the company's share price dropping 22.7% since the beginning of trading today.
According the HeadsUp, the business had been in a "mandated quiet period" due to a number of non-disclosure agreements. The operator had entered into multiple corporate finance agreements to consolidate its assets, as well as its previously announced and upcoming transactions.
Audited statements
The company's management now has the responsibility of completing two years of audited financial statements. Executives must also create a registration statement, which is needed to meet the exchange requirements for the completion of the proposed transaction.
As part of the transaction, HeadsUp will also provide information that had previously been requested by the Alberta Securities Commission, who have placed a Cease Trade Order on the business.
In Canada, a provincial regulator can impose such an order when a business does not provide adequate or timely information.
The company says that while it cannot yet publicly disclose the name of the acquiring company, it "will make all material disclosures required as it navigates through the corporate finance process, and as required by the various exchanges, through its filings".
"New additions to the management team are also forthcoming which will clarify the scope of the enhanced business model in its multi pillared monetization plan for the gaming, lottery and media sectors," HeadsUp explained.
Spinola acquisition
In August 2022, HeadsUp announced it would be acquiring lottery software provider Spinola Gaming, which it completed by buying out all previous third-party shareholdings of Spinola companies.
At the time HeadsUp said it was poised to announce "a substantial number of contracts" following the deal.