Heidi Reinhart has officially been appointed as chair of iGaming Ontario.
This comes more than a week after she was named as the temporary chair of the Alcohol and Gaming Commission of Ontario (AGCO), after Lalit Aggarwal stepped down.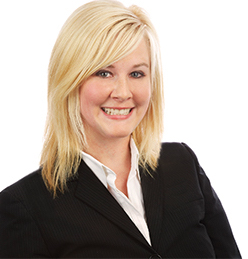 At iGaming Ontario, Reinhart replaces Dave Forestell, who stepped down earlier this month after accepting his appointment of chair of the AGCO. Forestell had held the role of chair since July 2021.
Reinhart is a partner at Horton Rose Fulbright LLP, and practices securities and corporate law.
She is also a member of the Ontario Securities Commission's Securities Advisory Committee and the Toronto Stock Exchange Advisory Committee.
Reinhart has also been a member of the AGCO Board of Directors since 2020.
iGaming Ontario said it welcomes Reinhart as its chair and thanked Forestell for leading it since it was established.
"iGaming Ontario welcomes Ms. Reinhart and extends a sincere thank you to Mr. Forestell for his leadership of this agency from its inception," it said.