Greek gaming and lotteries giant Intralot has appointed Byron Boothe as permanent chief executive of its US subsidiary.
Boothe will continue overseeing day-to-day leadership of the Intralot Inc. business, having served as interim chief executive of the subsidiary since 2019.
A long-term member of the Intralot team, Boothe has also been vice president of government relations for the group since joining the business in March 2007.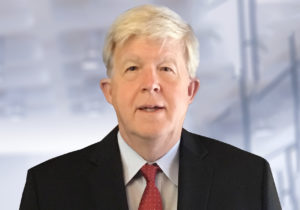 "We have an exceptionally talented team at Intralot Inc. that is focused on taking decisive actions to transform the business, continuing to innovate our product in new and diverse ways, and unlocking future growth opportunities," Boothe (pictured) said.
"It is an honor to be selected to lead this outstanding team."
Intralot Inc. chairman Tom Miller described Boothe as having made a significant impact on the US business since taking on the role last year.
Miller said: "We have made meaningful progress toward our top company priorities and just in the last couple of months we have launched our sports betting solution in Montana and Washington, DC.
"The board and I are confident that Byron is the right person to build on this momentum. He is a seasoned leader with significant experience working with lotteries and regulators, operating efficiently at scale, and delivering value to our shareholders."
As noted by Miller, the appointment comes after Intralot last month launched a new online sports wagering platform in Washington D.C. via a partnership with the DC Lottery.
Developed in partnership with Intralot, the Gambet DC platform had been due to go live in March, but the launch was pushed back due to the novel coronavirus (Covid-19) pandemic.
Players in the state can now register for an account via the Gambet website and place sports wagers, with a supporting app also set to go live this month.
The launch seemingly marked the end of a legal dispute between mobile app developer Dylan Carragher and the District. Carragher had challenged the District over the decision in February 2019 to extend an existing contract with Intralot without a bidding process.
Carragher argued that the deal violated the Home Rule Act that established the powers of Washington D.C. In September, Judge Joan Zeldon issued a temporary restraining order suspending the contract until the decision on the injunction was made.
However, the Washington D.C. Superior Court in October denied the request for an injunction to block the no-bid contract with Intralot, meaning the Lottery was able to resume work towards launching the sports betting platform.