House Bill 551 – which would authorize sports wagering in the Bluegrass state – is heading to Gov. Andy Beshear's desk after clearing the Senate just hours before the deadline.
Beshear, a Democrat, has stated his intention to sign the bill, meaning that the outlook looks optimistic for legalized sports betting in Kentucky.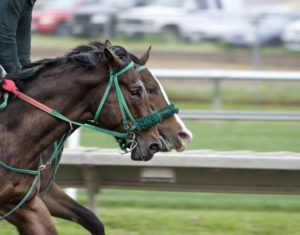 Lawmakers approved the legislation 26-12, with a 23 vote threshold for passage. The two-thirds majority requirement is a result of state rules regarding revenue generating laws being passed in a session not devoted to the budget.
"After years of urging lawmakers to legalize sports betting, we finally did it! Today's result shows that hard work pays off," said Beshear on twitter. "Kentuckians will soon be able to place their bets here, and for the first time, we are going to keep those dollars to support our roads and bridges, schools and communities."
Racetrack regime
Horse Racing, which has a long tradition in the state, is the centerpiece of the proposed law. Under the text, Kentucky's nine racetracks will be eligible to offer on-site retail sports betting. Additionally, the tracks will each be able to partner with up to three online operators, meaning that overall up to 27 licenses may be issued by the the Kentucky Horse Racing Commission (KHRC), the body which is to assume regulatory responsibilities for the sector in the state.
Neither of the state's two tribes – the Southern Cherokee Nation of Kentucky and the Ridgetop Shawnee Tribe of Indians – are recognized by the US Department of Interior, and therefore qualifies for a state gaming compact under the Federal enabling law for tribal gaming the 1988 Indian Gaming Regulatory Act. As such, there are no tribal provisions to HB 511.
The law establishes a two tier system to taxation, with online operators taxed at 14.25% of gross gambling revenue, compared to the 9.75% imposed on the retail offerings. A license will cost a racetrack $500,000, and an online operator $50,000 to partner with.