Kentucky governor Andy Beshear has signed House Bill 594 into law, meaning that "skill-based" gaming machines are to become illegal in the Bluegrass state.
The bill – sponsored by Republican Rep. Killian Timoney – sought to ban "grey machines", which are coin operated gaming machines with cash pay-outs that aim to side-step gambling laws by adding an element of skill to their operation. Many of these machines are found state-wide in locations such as gas stations and convenience stores.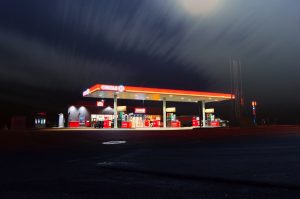 The law authorizes the state to empower prosecutors to establish a penalty not exceeding $25,000 for any person who conducts, finances, manages, supervises, directs or own such a machine as defined under the text of the bill.
Such "skill-based" represent a huge chunk of US gaming revenue, with more than $109.2bn bet per year according to a report by the American Gaming Association (AGA).
Response from industry
The passage of the legislation received a positive response from the industry lobbying organisation the American Gaming Association (AGA), who hailed the "milestone victory for the legal gaming industry" in the sector's fight against illegal gambling. It noted that Kentucky is the first state to ban these machines with standalone legislation.
"This win is a testament to what we can accomplish when we unite as an industry behind a common cause—and the American Gaming Association will use it as a springboard to pursue similar success in states throughout the country," said AGA president and CEO Bill Miller.
"Not only do these machines harm communities, but they also pose an existential threat to our industry," he continued. "Last year, Americans wagered $511 billion with unregulated machines and illegal sportsbooks and online casinos—costing communities more than $13 billion in tax revenue.
"Combating illegal gambling in all its forms remains one of AGA's top priorities. We hope you will continue to join us in this fight."
In 2021, the AGA warned that grey machines had grown rapidly in recent years, representing a severe threat to the US gaming sector.
"Unfortunately, there's been a rapid increase of unregulated gaming machines that exist in the shadows, taking advantage of loopholes and flouting the law, with little to no oversight," said AGA vice president of government relations and gaming policy counsel Jessica Feil.