Louisiana's gambling regulator – the Louisiana gaming board – and the office of the state attorney general have both endorsed Clarion Gaming's ICE North America, which will be hosted in New Orleans on 13-14 May.
Christopher B. Hebert, director of the Gaming Division of the State of Louisiana Attorney General's Office said described industry conferences are extremely important in order to educate stakeholders on legal and regulatory topics.
This, he said, was especially crucial in Louisiana, where efforts to regulate sports betting failed in the 2019 legislative session.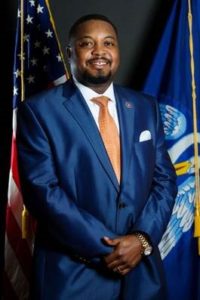 "Conferences like ICE North America are crucial to the operation and regulation of the gaming industry in the States," Hebert explained. "They facilitate communication among regulators, the legal community, and operators by educating those stakeholders on the issues and trends of the regulated markets and solutions to illegal markets.
"With advancements in technology and the expansion of gaming modalities, we believe that education on responsible gaming, the Banking Secrecy Act (BSA) and anti-money laundering (AML), and similar topics is now vital. Having attended ICE North America in Boston last year, we are thrilled to have it coming to New Orleans."
Ronnie Jones, chairman of the Louisiana Gaming Board, also threw his support behind the conference, focusing on New Orleans's status as a conference destination and encouraging attendees to appreciate the city's culture.
"New Orleans is consistently ranked in the top five convention and conference destinations because the city wraps its arms around visitors and makes them feel they are in a special place," Jones said."It has a very special culture, and we are happy to show others what makes us different. Indeed, it is a destination that visitors won't find anywhere else in North America.
"For those who have never been to the city, I would urge that you take your time, slow down, pace your enjoyments of hospitality and you will come to love this city that many of us call home. In return, she will love you right back."