A number of broadcasting entities and sports leagues announced the formation of responsible sports betting ads body the Coalition for Responsible Sports Betting Advertising.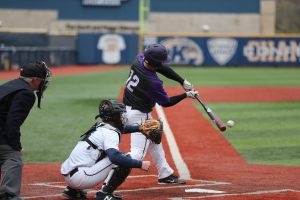 The body comprises some of the most significant sporting leagues in the country including the NFL, the MLB, NASCAR, Major League Soccer, the NBA, the Women's NBA and the NHL, in addition to media organizations NBCUniversal and Fox.
"As the legalization of sports betting spreads nationwide, we feel it is critical to establish guardrails around how sports betting should be advertised to consumers across the United States," said the Coalition in a joint statement.
"Each member of the coalition feels a responsibility to ensure sports betting advertising is not only targeted to an appropriate audience, but also that the message is thoughtfully crafted and carefully delivered."
Consumer protection principles
The group said that it has committed to implement and maintain consumer protection policies. In service of this aim, the body enumerated six principles that it would follow.
The coalition argued that sports betting should be marketing only to adults, advertising should not be misleading, advertising should be in good taste and publishers should have "appropriate internal reviews of sports betting advertising".
Additionally, the group said that sports betting advertising should not promote irresponsible or excessive gambling, as well as not degrading the customer experience. Publishers should also strive to review consumer complaints relating to advertising.
"Sports betting advertisements should always contain a clear, prominent, responsible gaming message, including information on responsible gambling resources, and never be directed to individuals known by the advertiser to be self-excluded," said the Coalition.
"Gambling advertising, promotion and other integrations that encourage irresponsible gambling or degrade the consumer experience (e.g. by appearing excessively) should also be avoided."
National conversation
The group's formation comes in the wake of a national conversation about the prevalence of sports wagering advertisement and the increasingly entanglement of sports with the gambling industry.
In February, Democratic representative in the House Paul Tonko proposed a Federal bill that would impose a wide-reaching ban on advertising.
"Sports betting advertisements are out of control," said Rep. Tonko at the time. "Congress needs to reel in an industry with the power to inflict real, widespread harm on the American people".
In the US, an estimated $1.8bn was spent by operators in 2022 promoting online gambling services – of which a large amount went to sports betting ads.
NFL sports betting general manager David Highhill said that the league was "proud" to be joining the other stakeholders in the effort.
"Legalized sports betting offers fans another way to engage with their favorite sports, but just as we must support problem gambling prevention and resourcing, we must also remain mindful of how sports betting is presented and advertised to consumers, and this coalition should greatly aid in that cause."
"Fox and Fox Sports are proud to be charter members of this broad and important coalition," added executive vice president, head of strategy and analytics at Fox Sports Mike Mulvihill.
"As America's leader in live sports, we are committed to providing fans a responsible and ethical engagement with sports betting, keeping the integrity of the games and our broadcasts at the forefront at all times."