Gregg Michaelson has been appointed to affiliate marketing provider Gambling.com Group's board of directors after being nominated by equity firm Edison Partners.
Earlier this month, Edison Partners invested $15.5m in Gambling.com Group, where Michaelson serves as operating partner, which the group said it would use to support its US expansion plans. As part of the investment, Edison could make an appointment to the group's board of directors.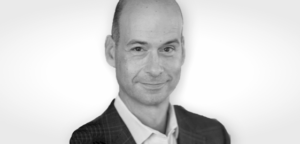 Michaelson has been a partner at Edison since 2015 and serves on the board of five other companies in which Edison hold investments in healthcare, B2B marketing and data collection.
Prior to joining Edison, he had served as chief executive of Linkwell Health and chief marketing officer of agricultural research company Rodale.
Michaelson will join Susan Ball, Fredrik Burvall, Pär Sundberg, chairman Mark Blandford and company founder and chief executive Charles Gillespie on the Gambling.com Group board.
In August, Gambling.com Group reported growth in second quarter revenue despite what Gillespie described as "regulatory headwinds".