The Michigan House of Representatives has passed the legislation filed by Representative Brandt Iden to legalize online gaming and sports betting in the state. 
The bills progress to the Senate after amended versions were voted through yesterday (October 30). The proposal to regulate online gaming, House Bill 4311, passed with 62 Representatives voting for the bill, and 46 against. 
House Bill 4916, the Lawful Sports Betting Act, passed by a vote of 63 for and 45 against.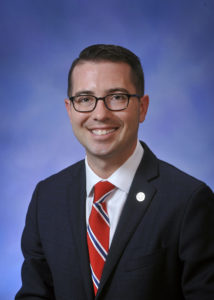 It follows the pair being approved by the House Ways and Means Committee, which Iden chairs, a day earlier. 
With Michigan Governor Gretchen Whitmer likely to oppose the legislation, particularly the igaming bill due to concerns over the potential impact on the state lottery, Iden has made a number of changes to each. 
For 4311, he has replaced a flat 8% gross gaming revenue (GGR) tax with a tiered structure, that will see operators pay a tax of between 4% and 19%, depending on igaming revenue. 
This be in effect for the first three years following the market's launch, before rising 2% in the fourth and fifth years, meaning licensees face an eventual tax rate of between 8% and 23% of GGR.
It also looks to address Whitmer's concerns about lottery revenue being cannibalized by pledging to use funds generated through license fees and taxes to make up any shortfall in the $70m annual iLottery contribution to Michigan's State School Aid Fund. 
The sports betting proposal, meanwhile, has been tweaked to raise the basic tax rate to 8.75% of gross receipts, up from the original 8%. 
It also expands on the conditions under which sports leagues may demand operators use official league data to settle in-play wagers. The leagues must be able to prove they are offering the data on commercially reasonable terms, and from multiple sources.
Each bill now goes to its first reading in the Senate, before being assigned to committees for further scrutiny.