Mississippi sports betting task force given all clear after governor Tate Reeves signed House Bill 606 into law.
The law – introduced by Republicans Rep. Casey Eure and Rep. Kevin Felsher – initially had a far more expansive goal of legalizing mobile sports betting state-wide by allowing each of the state's 26 land-based casinos to partner with an online sportsbook, but was significantly cut down in committee.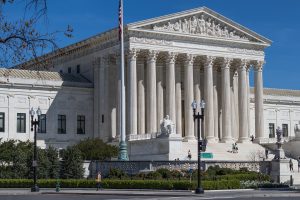 While in 2018 the state became one of the first in the country to legalize in-person sports betting following the Supreme Court striking down the Professional and Amateur Sports Protection Act (PASPA) – which paved the way for sports betting authorization – mobile sports betting has faced a much slower route to completion.
As of 2023, only one online operator – BetMGM – has launched their app in the state. Players can only access the application when they are onsite at an MGM Resort.
The task force
Under the text of the bill, a Mobile-Online Sports Betting Task Force is to be created to "undertake a comprehensive analysis" of the issue within the state. The body will be co-chaired by both the House and Senate gaming chairs, as well as another 11 members.
The composition of the task force will include the executive director of the Mississippi Gaming Commission, the commissioner of the Department of Revenue and the chairman of the Mississippi Gaming and Hospitality Association. If any of these individuals are unable to take part in the process they can appoint a designee in their stead.
Additionally, both the House and Senate chairs will each appoint three members, with at least one of the three required to be a licensed casino operator in the state. The chairs will also choose one person each from their Committees to serve on the body.
The members of the task force must be appointed within 30 days of the bill becoming law, and meet within 60 days.
The Committee will create a report that contains a detailed statement its of findings, conclusions and recommendations that is jointly approved by the co-chairman of the Legislature by December 15, with the report being made available to the public. The act will take effect from July 1.