Omni-channel gaming operator Penn Entertainment has completed its acquisition of media business Barstool Sports.
The closing of the deal is the latest stage of an acquisition process that began in February 2020, when the Penn purchased a 36% stake in Barstool.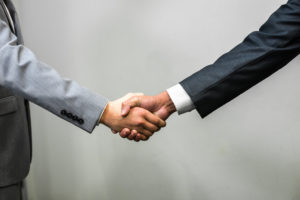 Today (February 17), Penn revealed that it has paid approximately $388m for the remaining interest in the business, having exercised its option to acquire in August 2022.
Penn CEO Jay Snowden said the company was "extremely pleased" to welcome Barstool Sports into the organization.
He highlighted the strength of the brand and its audience as being strong assets in driving consumers to the Pennsylvania-based operator's online sports betting offerings.
"Barstool is a proven, powerful media brand with an authentic voice and vast, loyal audience that provides us with a strong top of funnel for new customer acquisition and organic cross-selling opportunities across our growing interactive division," he said.
Potential synergies
Snowden also spoke of the potential synergies that Barstool Sports would have with theScore, a Canadian sportsbook and media business that Penn acquired in 2021.
"Barstool, combined with theScore's reach and highly engaged user base, creates a massive digital footprint and ecosystem that will serve to propel Barstool Sportsbook and our uniquely integrated media and gaming business," he continued.
"Further, the Barstool Sportsbook will greatly benefit from the upcoming migration to our proprietary technology stack, a move that will significantly enhance the overall product offering and deliver meaningful upside."
Barstool 
Since Penn acquired a stake in the company, Barstool's audience has grown by 194%.
Erika Ayers, CEO of Barstool Sports, said that the finalization of the acquisition was an important moment for Barstool.
"This is a huge moment for Barstool Sports that was made possible by a lot of people and a lot of grit," she said. "Our focus has always been to create relevant and entertaining content for our fans and to deliver strong results for our partners."
"It's exciting to have that vision recognized and to be able to put it to work inside of Penn. We have the best fan base on the planet, and we look forward to doing even more for them with Penn's support."