Australian sports betting and daily fantasy sports operator PlayUp has named Dr Laila Mintas as chief executive of its new US division as it prepares to enter the market.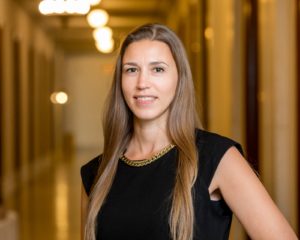 The operator, which is already active in Australia, New Zealand and India, said it has already acquired market access in "multiple US states". 
Mintas (pictured) has appointed to oversee these efforts .
Prior to joining PlayUp, Mintas served as chairwoman of sportsbook technology startup Bet.Works' strategic advisory board. She was previously a deputy president at sports data supplier Sportradar and a professor of sports law at Columbia University.
"I couldn't think of a better fit as Laila to help the company growing globally but also to build our US business" Daniel Simic, Founder and Group chief executive of PlayUp said." She stands for integrity, innovation and global expertise. 
"We are extremely happy for her to join us as we continue to grow our business".
Mintas added: "It was an easy decision for me to join the PlayUp Group.
"I am very impressed with what the company has achieved up to today and I am very excited to be part of the journey ahead of us. PlayUp has all the ingredients it takes to continue to be very successful."
PlayUp had previously planned to acquire blockchain-based US gaming platform 123gaming, but in January 2019 announced the cancellation of this deal. It said at the time that it had concerns about the ownership of intellectual property, the platform's commercial viability, its supplier agreements, payment gateways and profitability.
It had also been planning a reverse takeover of ASX listed Mission New Energy to secure a public listing. However, these plans were scrapped around the same time as the 123gaming deal's collapse, after it was discovered that the business was suspended from the exchange, and was not capable of trading on the US Nasdaq.