In the year since PASPA's repeal, the US market has seen significant change and development from regulators, players and operators.
However, the journey has not been easy, and there remain many questions left unanswered – how will more juvenile verticals such as esports fare? How does the Wire Act impact cross-state transactions? What are the challenges and opportunities for mobile payments?
Creating a safe environment for both operators and players is a crucial component of the burgeoning market, protecting all stakeholders while also gaining public and regulatory trust.
Cutting through the hype, this webinar will discuss the biggest developments in the US sports betting market, including:
– If and how the revised Department of Justice opinion has affected payments
– How the market has developed in the last year
– How operators should maximise approval rates
– Are operators ready for payments?
Speakers: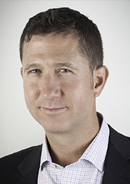 Joseph Pappano
Joe Pappano joined Vantiv, now Worldpay, in 1992 and during his decades in the payments industry, Joe created and developed several market development teams with a focus on sales, product, strategy, process improvement, revenue optimization, and long-term vision in the gaming industry. Joe has advocated for our industry for more than 26 years and continues to lead the industry in regards to the convergence of gaming/gambling and payments with an emphasis on an omnicommerce player experience.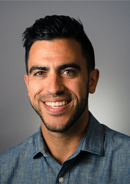 Neil Erlick
Neil has been a member of Paysafe's management team for 15 years, as part of the original team which helped grow the company from start-up to multibillion-dollar enterprise. Since 2013, he has been responsible for business development, helping businesses implement fast, smart and secure payment capabilities.