Civil rights activist Reverend Al Sharpton has urged Colorado lawmakers and the state's Gaming Commission to block mobile sports betting in the state.
In a letter to Governor Jared Polis, Speaker of the House Kathleen Becker, Sharpton said legal online and mobile betting would lead to job losses – particularly among minorities – at Colorado casinos and would only benefit out-of-state companies.
"Online gaming in Colorado will inevitably attract unsavory characters who profit off of job loss," Sharpton said. "That's almost a given. But in looking at who specifically benefits from the legislation, it's difficult to understand why the state would want to reward bad behavior. 
"Out-of-state hedge funds with long records of mass firings and shady dealings have come into the state to capitalize on mobile sports betting and based on their track record—middle class workers and minorities will be the first to be negatively impacted. My job is to spot those problems before they occur and to speak up about them before it's too late."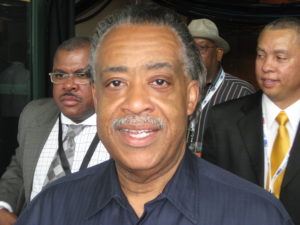 Reverend Sharpton singled out Rhode Island-based casino operator Twin River Worldwide Holdings and Soohyung Kim, founder of Twin River's largest shareholder, hedge fund Standard General, as an example of a business that did not have Colorado's best interests at heart.
Sharpton pointed to layoffs at Radioshack and American Apparel – companies also owned by the fund – and claimed Standard General "has a long track record of investing in deals that have caused mass layoffs for workers."
"As this track record shows, if Mr Kim, who already over-extended Twin River in his pursuit of potential mobile betting licenses, fails to make a profit, you can be sure that it will be the workers of the Colorado casinos that suffer," Sharpton said.
"Colorado needs to pay full attention to who is profiting off of this new law to legalize online betting —otherwise, jobs will be lost. This is a real issue affecting real people."
Colorado legalized sports betting statewide through referendum in November of last year, with the proposition receiving 51.1% of the vote.
The state's sports betting law establishes the Colorado Gaming Control Commission to regulate the sports betting sector, with operators that secure a licence to offer services in the state to face a tax rate of 10% on gross revenue.
Although the bill does not set out exact license fees, it does state that any license or renewal fee should not exceed $125,000.
Colorado will offer three types of licenses to operators: a master license, sports betting operator license and internet sports betting operator license. All 33 land-based casinos in Colorado must obtain a master license to offer sports wagering, with this permit allowing them to contract entities holding either of the other licences.
In January, DraftKings agreed a deal to launch a retail and digital sportsbook in Colorado via a partnership with Twin River Worldwide. FanDuel also has a deal in place with Twin River in the state.
Score Media and Gaming, a division of  theScore, also in January struck a deal to launch mobile sports betting in Colorado in partnership with gaming operator Jacobs Entertainment Inc. (JEI).
In March, the Colorado Limited Gaming Control Commission awarded a further eight licenses for legal sports betting in the state, including two permits for DraftKings
The first legal wagers are set to be placed in May 2020.
Image: Dave Winer