Investment group Tekkorp Capital has named Robin Chhabra as its new chief executive, replacing founder Matt Davey in the role.
Chhabra already serves as president of the Las Vegas-headquartered business, which advises and invests in public and private companies across the global digital gaming ecosystem.
Chhabra joined Tekkorp in September 2020, having previously served as chief executive at FoxBet, chief corporate development officer at The Stars Group and group director of strategy and corporate development at William Hill.
Tekkorp has led on more than $24bn of transactions in digital gaming and joined with News Corp and BetMakers to form NTD Pty and recently launched the Australian brand, Betr.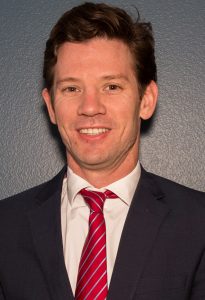 Tekkorp has also bolstered its advisory team after appointing former William Hill US executive Mark McMillan as a partner.
Davey, founder and chairman of Tekkorp and the former chief executive of NYX Gaming Group, said: "Tekkorp Capital has grown rapidly over the last couple of years. Robin Chhabra has done an incredible job in not only building the team but also setting the standard for M&A across the industry. I couldn't be more pleased to have Mark join our world-class team."
McMillan served as chief financial officer at William Hill US after joining the business as part of its M&A team. During his period as CFO, McMillan oversaw the business' transition through the repeal of PASPA and its development into a leading sports betting operator in the US, resulting in its eventual sale to Caesars Entertainment.
Tekkorp's advisory team also features Crispin Nieboer, the former William Hill Online managing director, US media and gaming specialist Andy Clerkson, and Steve Schrier, ex-chief commercial officer at SG Digital.
Chhabra said: "We're delighted to have added another Tekkorp Capital partner as well-respected as Mark. Collectively, our team has led many business transformations, as well as executing a number of the most significant merger and acquisition transactions in the sector. Our combined history as hands-on operators represents our core strength and differentiator, allowing us to solve our clients' critical strategic issues and help them create value."