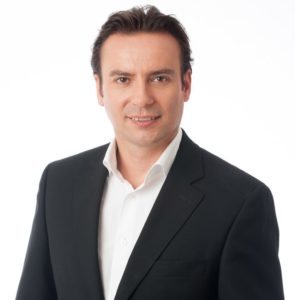 Freshly appointed managing director of US betting at Sportradar, Werner Becher spoke with iGaming Business to outline his aims for the new role, as well as his views on the US market.
Previously, Becher was CEO of sports betting operator, Interwetten, and explains that the move to Sportradar is in line with his passion for technology and innovation.
"In my new role as MD of US Betting at Sportradar, I will work closely with CEO Carsten Koerl and our board to develop and lead the US betting strategy so we can continue to capitalize on each state's adoption."
Expanding into new markets is no easy feat, acknowledges Becher – but it's a challenge he's faced before: "At Interwetten, I more than doubled the organization's revenue by expanding to new markets and investing in technology for product development.
"At Sportradar I hope to quintuple our revenue across the next five years which is a testament to our aggressive ambitions in the US."
Approaching US operations
Interest in the US market remains high, with 21 US jurisdictions now authorizing sports wagering and big conglomerates merging to take a piece of the pie, however the challenges also persist. Becher comments: "The US sports betting market is quite young and still fragmented. Many are aware of the prospects of legalized betting from a commercial standpoint.
"However, there is still some apprehension, with some states avoiding mobile betting, for example, and taking their time to enact regulations. This is also reflected in some states choosing to limit or restrict popular betting events such as collegiate and international leagues."
Becher remains optimistic that ultimately, market stakeholders will increasingly recognise the opportunities on offer: "Eventually, with all the controls and licenses that legal betting involves, especially online and mobile, the benefits, both from a commercial and integrity perspective, will be there for all to see.
"We are already witnessing the popularity of mobile, in-play betting in the US, which is not dissimilar to trends in more established markets like Europe. And with the technological and stats-driven nature of US sports consumption, this presents a huge opportunity to create a commercially viable and safe market for all industry stakeholders."
Establishing a foothold
Sportradar has heavily invested in the US market, expanding their official data partnerships earlier this year with the four major US leagues. Since the repeal of PASPA, Becher says the company has been strengthening relationships further with sports, bookmakers and legislators for key reasons: "Sportradar's expertise and 360-degree solutions can help stakeholders across the industry grow and protect their businesses. My aim will be to help clients realize this across the US as the market continues to open to legalized betting."
Becher also commented on Sportradar's recent acquisition of the Optima platform: "Coming from an operator business myself, I understand the importance and convenience of being able to supply the entire betting value chain, complete with a fully-flexible platform, 360-degree betting solutions, plus trading and risk management services."
He goes on to explain that this move will therefore bolster Sportradar's future growth across the world, particularly emerging markets, like the US, where betting and gaming brands require suppliers to provide a complete turnkey offering.
Optima will be integrated into the betting division of Sportradar, and Becher says that a detailed integration plan has been developed in partnership with the Optima team: "We are focused on taking that forward over the coming year."
Glimpsing the global market
The global gaming industry is becoming increasingly competitive, especially as more regions recognize the benefits of legalized sports betting, says Becher. As such, one of Sportradar's key focuses is on the US and other emerging markets like Latin America and Asia.
He adds: "With our wealth of experience within the global sports data and betting environments, cultivating these up-and-coming regions is a natural next step for us."
Based on recent successes, Becher feels confident that Sportradar's ventures into new markets will be successful: "Becoming the first and only data provider with strong partnerships with the four major US sports leagues is a huge achievement.
"Our combination of comprehensive data, cutting-edge technology and worldwide expertise, along with the scalability of the company and the emergence of the US betting market is highly attractive to me, and why I am very excited to be in this role."