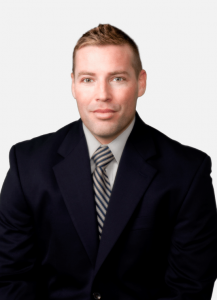 David Elmore has been brought in as Gaming Innovation Group's vice president of sales to drive growth in the US. With almost two decades of experience working with tribal operators, he will bring the supplier's strategy of launching land-based operators online into Indian Country. 
The conversion from land based to online is opening up new casinos to revenue streams and audiences around the world. 
Gaming Innovation Group (GiG) has already proved this in Europe, with multiple casino operators expanding online in partnership with the supplier. Now it is targeting the US tribal gaming market, a sector which generates over half of the country's casino revenue. 
However, despite the wave of gaming expansion sweeping the US, and whilst tribal operators are involved, they have not yet taken a leading role in sports betting and igaming expansion. But GiG's vice president of sales David Elmore believes there is a huge opportunity for the industry. 
Elmore has significant experience working with tribal casinos. He  previously worked as global sales and development manager for testing and certification specialist Gaming Laboratories International (GLI), in New Jersey, selling to land based casino groups including tribes for the past 14 years. 
Through this experience, he is keen to ensure tribes' approaches to gaming expansion are respected, while providing the support, solutions and guidance to help them evolve their businesses.  
The size of the opportunity
Tribal gaming is a huge component of the US market, consisting of casinos, sportsbooks, bingo halls and other gambling operations, which are predominantly located on Indian reservations. There are more than 500 tribal casinos across 29 states, which generated gross win of $34.87bn in 2021, according to H2 Gambling Capital estimates.
This creates an expansive and diverse market, Elmore says, with each property having a distinct look and feel, and a range of differing strategies. "Tribes can steer their brands in whatever direction they feel best aligns with their gaming philosophies," Elmore explains. "Any new gaming technology that is introduced, can be branded with the tribe's colour schemes, themes, advertising or marketing. 
This in turn creates an opportunity for differentiation as they move into new channels. "By tackling these one by one to match or closely resemble what already exists, brings the same quality and feel from the land-based side of the business into the online gaming space," he adds.
And this plays into GiG's strategy. It aims to provide a more personalized solution for its partners, rather than taking a one-size fits-all approach for new customers. His experience working with  tribal operators in his previous role, has taught Elmore that  it is important to create something that resonates with players loyal to the brand. That, in turn, fosters trust and confidence in the brand. 
"It's more than business"
Tribal gaming is a key source of revenue in Indian Country. Not only does it create jobs for tribal members, but it also provides vital support for infrastructure in the communities. Therefore ownership and control are key considerations. 
Elmore says GiG is mindful of this – it has no desire to serve as a temporary solution for its partners. Instead, the goal is to form long-term relationships with its partners that respect tribes' gaming expertise and sovereignty as final. 
"While GiG has online experience in multiple jurisdictions, our tribal clients have significant investment in their markets," he explains."Merging both GiG and the tribe's knowledge into a cohesive and uniform experience with the land-based model is our ultimate goal."
In many states, tribal properties have been used as licensing partners, with casino-branded sites added almost as an afterthought. But Elmore emphasises that this approach doesn't work when it comes to such a highly personalized space, and this is where GiG's understanding of these intricacies can be the difference between success and failure.
"The tribes have built these world class casinos and really just need a partner that is going to assist in moving them into an online gaming space," he says. "Not someone who is going to come in and take over everything because they think they know better than the tribes, because they don't."
Tapping into new demographics
But if the offering is to leverage the tribal brand, it has to be closely linked to the physical property. This, Elmore continues, is something that can work in the US; he is of the view that such integrated approaches can succeed in any jurisdiction. 
He says that the omnichannel approach "allows for operators to leverage their existing brand and marketing whilst allowing players the same level of user experience, but just through a different medium".
This in turn taps into a new, tech-savvy demographic, to whom convenience and speed are important. Take loyalty programmes for example; rather than simply accumulating points on-property, they can continue to earn points and rewards when they've left the casino. 
When done correctly..
As well as increasing player engagement, an online offering also allows operators to expand the range of content on offer. 
And with bespoke solutions that provided preferred game themes, game mathematics and volatility, game suppliers are now in a position where online gaming is growing rapidly. 
This, however, could be viewed as a threat by some property managers, wary of igaming taking over their wallet share, otherwise known as market canibalisation.
Elmore disagrees, arguing that the online offering can act as a mechanism to drive on-property visitation. 
"You'll notice game designs which lend themselves to this type of thing where players can play only certain portions of a game online, but to get the 'full game' they need to come on-property to gain the specific functionality/game play," he points out. 
And in 2021, the US casino sector rebounded strongly from Covid-19. When the properties reopened, players returned in droves after some initial hesitation.  
"I know there are always going to be people that want to sit on their couch in the comfort of their own home and never go out, but after the last couple of years, people are ready to get back to casinos, for not only gaming, but shows and clubs," Elmore says. 
It's these entertainment amenities, the shows and clubs, that can be featured in online advertising and promotions, highlighting the amenities on offer at physical locations. 
Competing with the market
But currently igaming legislation in the US is moving at a much slower pace than that of sports betting. Players can legally bet – either in-person, via mobile, or through both channels – in 30 states (including Washington, DC). iGaming is only legal in six. 
GiG, however, closed a deal to acquire Sportnco in April, adding a tier one sportsbook to its product range. 
"It allows us to enter markets much more quickly and has already proven itself in other highly competitive markets around the world," Elmore says of Sportnco, adding that GiG can now "stand toe to toe with any of our competitors with the expectation to win".
The competition, whether that is national brands such as Caesar's Digital, DraftKings, FanDuel or BetMGM, or challengers including PointsBet, Rush Street and Penn National's Barstool Sports and theScore, is fierce. A number of high profile businesses have even scaled down plans, or withdrawn from the market entirely. 
But amid this national competition, Elmore argues that tribal operators have a role to play, as strong competitors on home turf. "In all honesty, it will be tough to compete against companies that seem to be willing to lose $100m a month just to acquire market share," he admits. 
"[But] tribal operators act like local heroes through their confidence in the brands they have built, the state, local people and business that they believe in."
The opportunity is there, but not through licensing partnerships with the market's top tier operators, he adds. Doing a deep dive into all partnership options, and the advantages and disadvantages of each, would serve them better.
"They should look for partners they can grow with."
David Elmore, Gaming Innovation Group's vice president of sales in the US, is a gaming veteran with almost two decades of extensive knowledge and experience from within the tribal and US market. David's experience includes working for the Viejas tribe, and as head of sales and development at GLI for 14 years before joining GiG six months ago.