In Texas, the proposed sports betting legalization bill House Bill 1942 hangs in the balance as pro and anti-industry voices battle it out in the State House of Representatives State Affairs Committee.
On Wednesday (March 22), Texas lawmakers debated the bill, which would legalize mobile sports betting in the Lone Star State. The proposed law – which is backed by former governor Rick Perry – is accompanied by a House Joint Resolution which proposes an amendment to the Texas constitution, as gambling is specifically prohibited in the text.
If successful, the amendment will go to a national referendum in November, where the final decision to legalize sports betting will be placed directly in the hands of voters.
"Here to stay"
The bill's sponsor Rep. Jeff Leach sought to characterize sports betting as an activity that was already "here to stay" in Texas.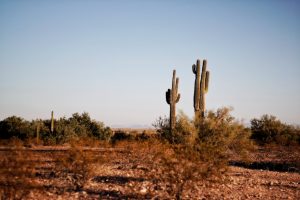 "While this has been happening – even here in Texas for decades – it's being done illegally," said Leach. "It's being done in the shadows, with bookies and offshore accounts, with no regulation, no protections for privacy or data, no monitoring, and certainly no recourse for anyone to be held accountable if something goes awry with a placed bet in the state of Texas."
Leach highlighted data which said that Texans currently place nearly $7bn in wagers. He emphasized that not only were hundreds Texans doing this illegally, but under current Texas law they are doing so criminally.
"But with the bill… this legislature, this session has the opportunity to implement smart, safe and efficient oversight over the sports wagering industry and activities in the State of Texas," Leach continued. "We can – I believe – with this carefully crafted bill set up a framework and parameters that promote transparency, that provide appropriate protections and accountability – with the added benefit of a new revenue stream for the state."
Faith, family, freedom
However, the pro-sports betting voices faced opposition in the chamber. Jonathan Covey, director of policy for Texas Values, a non-profit claiming to fight for "faith, family and freedom in the state of Texas," criticized the bill on moral grounds.
Covey said that his organisation would oppose any expansion or initiation of gambling in Texas, citing what it described as negative effects on individuals, families and communities.
"There is consistent evidence of an association between gambling problems and family violence," said Covey. "Online gambling has started an epidemic for kids gambling, gambling advertisements are targeting kids and attempting to normalize gambling which often results in kids developing gambling problems later in life."
Covey added that expansion of gambling "in any form" is addictive and harmful to families, as well as disproportionately affecting those who can afford to lose the least. He went on to say that gambling had the highest rate of suicide of any addictive disorder, adding that "the typical process goes from denial to stress to exhaustion to helplessness and finally to hopelessness."
The franchises and the operators
The operators and the sports team franchises were represented by Scott Ward from pro-industry organisation, the Sports Betting Alliance. Ward emphasized the safe and regulated nature of his member's offerings.
"The mobile sportsbooks I represent are pleased to offer safe and regulated sports betting options in most of those 35 states which have already legalized sports betting," said Ward. "Most of that legalization has occurred since 2018 when the Supreme Court decided that it's the states right to decide whether you have sports betting in your state."
In his arguments, Ward sought to characterize sports betting as an activity that is already popular on the black market.
"In Texas, the illegal market continues to flourish," he said. "We know there's an enormous demand for illegal sports betting in Texas. We also know there is demand for legal and safe sports betting in Texas."
Ward cited the example of the 2.8 million attempts to place bets on operator's sports betting apps that were blocked by regulatory intelligence company GeoComply during the 2022-23 NFL season.
"It's not a question of whether we should have sports betting in Texas," he added. "Its here, and it's here in droves. It's a question of whether you want your constituents to decide for themselves whether they have the freedom to place bets in a legal and safe marketplace."
The exclusion of the tribes
However, opposition to the bill came from the tribes, who have criticized the bill for excluding them from the regulatory regime.
Jennifer Hughes from the Kickapoo tribe of Texas highlighted the federal enabling law for Indian Gaming – the Indian Gaming Regulatory Act – and pointed out that in order for the tribe to be authorized to offer sports betting, it must enter into a sports betting compact with the state and the Department of the Interior.
"The tribe respectively opposes HB 1942. HB 1942 excludes the tribes from offering such games, because it did not include the necessary language that we need under the Indian Gaming Regulatory Act to offer such gaming," said Hughes. "We have a right to do it, but we would not be able to do it without this particular language in the bill."
"Excluding the tribe would not only be unfair – it would negatively impact the tribe's ability to raise necessary tribal government revenue to provide for its members."
Also discussed at the hearing was House Bill 2843, which seeks to legalize land-based casino gambling in the State of Texas.