In this webinar we discuss:
• The benefits of official data deals
• Why a competitive market for data is healthy – for consumers and innovation
• Explaining the legitimate use of unofficial data in the market place
• What's the best deal structure when it comes to licensing live data?
Speaker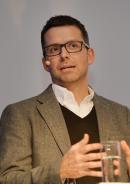 David Lampitt
Sportradar
Managing Director of Sports Partnership
Initially joining the Board of Sportradar in August 2012 in a non-executive capacity, David has over 15 years of in-depth experience of working in the sports industry at senior levels.
In 2013, he took on an executive role with responsibility for the company's strategic approach on key topics such as the development of the data market. He leads the UK business but his remit also includes a number of group functions such as sports partnerships, rights protection, commercial compliance and other strategically significant group projects.
Prior to joining Sportradar, David worked at the English Football Association, he was a member of UEFA's Club Licensing Committee and spent two years as CEO of Portsmouth Football Club.
David also worked as CEO of Supporters Direct, a not-for-profit organisation promoting good governance in sport.
He has a degree in Modern Languages from Bristol University and is an ACA Chartered Accountant. David is based in London, United Kingdom.