Real estate investment trust Vici Properties will acquire the Alberta assets owned by Colorado-based Century Casinos for CAN$221.7m ($164.3m) cash in a sale-leaseback transaction.
The former Caesars subsidiary will purchase the operator's entire Canadian portfolio, which includes Century Casino & Hotel Edmonton, Century Casino St. Albert, Century Mile Racetrack and Casino and Century Downs.
The casinos will be added to existing master lease agreement between Vici and Century. After the deal closes, the operator's annual rent will increase by $17.3m or 7.8% of the cost of the acquisition.
Vici acquires Century Alberta properties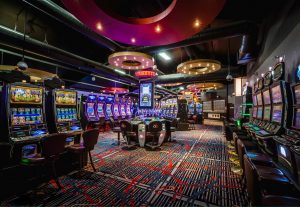 "This transaction unlocks the real estate value of our Canadian properties while continuing our Canadian operations and provides us with greater financial flexibility as we continue to grow," Century co-chief executives Erwin Haitzmann and Peter Hoetzinger said.
Century will use the sale to fund improvements at its Nugget Casino Resort in Nevada and "general corporate purposes".
They also said they were looking to potentially use some of the proceeds to pay down debt. In addition, they plan to return value to shareholders through stock repurchases or a special dividend.
"We continue to evaluate the optimal use of our capital," they said.
Century achieved a record operating revenue of US$430.5m in 2022, 10.8% higher than its full year 2021 results. Despite this, the company's profit declined 37.6% to $13.6m.
"We are thrilled to announce our third international investment with the acquisition of Century's four Canadian casino assets. It demonstrates our ongoing desire to expand internationally and confidence in the Canadian gaming market," added Vici's president and chief operating officer of properties John Payne.
"We are also pleased to continue growing our partnership with Century by supporting their asset monetization strategy, unlocking value that fuels their strategic growth initiatives."