Managing director Kate Chambers explains Clarion Gaming is doing to ensure it fulfils its goal of delivering exceptional outcomes and experiences to the industry in the current situation.
Dear Colleagues,
The world's most serious public health crisis for generations is having an horrific and far reaching impact on every facet of life, both personal and professional.  For the time being at least, the novel coronavirus (Covid-19) pandemic is changing the way in which all of us approach business.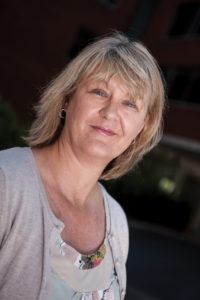 I wanted to take just a few minutes of your time to update you on what it means to Clarion Gaming and specifically to the portfolio of brands that you have helped us to create. I will keep this as concise as possible and include links for further details.
ICE North America and Ampersand Miami
With businesses in the US and beyond focusing on recovery, we have decided it best to postpone the second edition of ICE North America, which was due to take place across May 13-14. Our new plan is to host it in Spring 2021. The same applies to Ampersand Miami, which we are also moving to 2021. I will be providing regular updates on progress and any further developments. Visit the ICE North America site for more information.
ICE Asia
The first edition of ICE Asia scheduled for Manila in June 2020 has also been postponed. New dates are currently being sought. Updates will be posted on the event website.
iGB Live!/iGB Berlin/ICE Africa
As it currently stands the 2020 editions of iGB Live! (14-17 July), iGB Berlin (19-22 October) and ICE Africa (28-29 October) will take place as planned. However, this is an extremely dynamic situation and we continue to monitor the speed with which the virus is contained.
New Digital Initiatives
To assist businesses gain timely insight and stay connected, we have been working hard to move our live ICE, TGA and Ampersand experiences online. I'm therefore pleased to announce the current schedule of activities, taking place throughout April and May:
•    ICE North America Digital – online panel discussions covering sports betting, online gaming and hospitality – take a look here.
•    Totally Gaming Academy Virtual Classrooms, in association with iGaming Academy – bite-sized, practical training courses delivered online by experts. Classes include transitioning land-based casinos online, social gaming, sportsbook and online gaming management.
•    Ampersand Virtual Assemblies – free-flowing virtual discussions, based on topics set by members.
In addition, we have doubled production of iGB webinars, and are now offering all areas of the iGB site, including premium analysis and data, for free. More information on how you and your teams can take part will be circulated shortly.
As event organisers immersed in the industry that we serve, we are fully aware of the economic turbulence being experienced by our friends and colleagues throughout the international supply chain and we are here to help in any way that we can. As always, if you have any additional ideas on how we can help, or if you or your team have any specific enquiries, I can be contacted on my personal email kate.chambers@clariongaming.com.
These are unprecedented times and my sincere best wishes go to all of our friends in the industry.
Kind regards,
Kate
Kate Chambers
Managing Director
Clarion Gaming
PS: Please reach out to me, even if it's just for a friendly chat!