The West Virginia Lottery Commission has approved emergency rules for online gaming in the state, with director John Myers revealing that operators could be up and running as early as June or July. 
The emergency rules were approved by the Commission at a meeting on 29 April, and will now be filed by the West Virginia Secretary of State's Office by 15 May.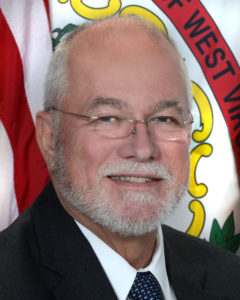 The Secretary of State would then have 42 days to approve or reject those roles, Lottery director John Myers told iGB.
"Once approved, West Virginia casinos can begin offering igaming under the emergency rules and minimum internal controls," Myers explained. "Those rules will be good for 15 months until the permanent legislative rule is adopted by the legislature."
The draft rules will allow each land-based venue to run up to three skins under its license, with a $100,000 license fee set for operators. Suppliers providing technology, content or systems required to operate igaming would be liable for a $10,000 fee.
The Commission would be able to grant interim licenses, allowing companies to act as operators or suppliers for up to 270 days, during which time a full review of each application would be carried out. 
HB2934, the West Virginia Lottery Interactive Wagering Act which passed into law in March 2019, also sets out a 15% gross revenue tax for operators. The Lottery Commission may also set out a sum or percentage of revenue that can be used for tax-free promotional credits, with any credits above this sum liable for the 15% tax. 
Furthermore, all advertising – including that run by management service providers, agents and affiliates – must be approved by the Commission director before publication. 
Data on problem gamblers and self-exclusions must be collated in list each week, with actions taken reviewed and documented. 
Despite the novel coronavirus (Covid-19) crisis hitting the market, Myers pointed out that the emergency rules were being finalised when the pandemic hit, HB2934 setting out a July 1 deadline for filing the regulations.
"All that remains is approval of the emergency rule by the Secretary of State and the approval of our minimum internal controls by the Lottery Commission," he said. "It is conceivable, that some of our igaming operators could be up and running as early as June or July under the emergency rules."
This, however, does not mark the end of the process. The rules must be passed and made effective by the West Virginia legislature to come into effect permanently. This is likely to happen early in 2021. 
Myers explained that the bill set out a long timescale for igaming's introduction because it passed shortly after the launch of sports betting in the state. The May 15 timeline was therefore selected to ensure the emergency rule did not expire before the permanent regulations came into force.