Considering the investment and brands involved, the US sports betting market may seem daunting for new businesses looking for a piece of the action, says Robin Harrison. But as Bet.Works shows, there is certainly room for newcomers to carve out market share.
For a new entity, a lot about Bet.Works' team certainly feels very established. 
Chief executive David Wang started life as a social gaming entrepreneur with Chipleaders, before joining PartyGaming, and has since added roles with the likes of SEGA, MGM and Wynn Resorts to his CV. The team he has created includes former Borgata interactive gaming VP Steve Nathan, DraftKings and Bwin.party veteran Marc Brody, ex-MGM race and sports VP Jay Rood and Rob Smith, previously casino controller for the Borgata Hotel Casino & Spa.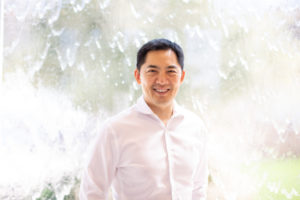 It has received funding from J Moses, director of Take-Two Interactive, the owner of Grand Theft Auto publisher Rockstar Games, and Tony Forstmann, a founding partner of Forstmann-Leff & Associates, one of the first hedge funds in the US. And then there's the clients— it's powering sports betting for theScore, the second most popular sports news portal in the US after ESPN, and Elite Resorts, operator of three Iowa-based casinos.
Considering start-ups are largely expected to be hunting for scraps as the major suppliers and European operators carve up the US sports betting market, Bet.Works is making a compelling argument to the contrary.
The entrepreneurial route
The business' origins lie in the period leading up to the Supreme Court's repeal PASPA in May 2018. At this point, Wang was building out Wynn Resorts' interactive business, having previously revamped MGM's Nevada-based sportsbook business. 
At this time, he says, there were "murmurs" that PASPA was set to be repealed.
"I was a strong believer in the merits of this move; I saw the momentum building, with support from the leagues and certain media companies, and it really was a moment where the industry came together for a common goal," he explains. 
Yet rather than looking to build something within an operator, Wang took "the entrepreneurial route" and created a new supplier solely focused on the US market. 
This wasn't simply a case of spotting an opportunity and seizing it, instead it was one borne out of bitter experience. At Wynn, as corporate vice president of interactive gaming, he oversaw the creation of a mobile sportsbook product. 
Although this launched successfully, he says, it ended up being a "Frankenstein solution" cobbled together using solutions from a number of different suppliers.
"This was less than ideal as no supplier in the market had a complete full stack omnichannel solution designed for the US—it just simply did not exist," Wang says. "So we now had to deal with a solution that was reliant on a series of vendors to operate seamlessly while processing thousands of bets per day."
This led to many sleepless nights, he says, but ultimately provided the inspiration that led to Bet.Works. He admits that striking out alone was the "biggest bet in [his] career," but considering the states, industry and sports leagues were aligning, it was one he simply couldn't not pursue.
From then it was a case of "getting the band back together," he continues, by bringing together a number of executives he worked with in past roles. Alongside the likes of Rood, Brody, Nathan and Smith, Bet.Works has also hired SG Digital's Steve Ross, while industry consultant Dr Laila Mintas heads up its advisory board.
Dan Kehl, chief executive of Bet.Works' Iowa client Elite Casino Resorts, admits that the quality of the team played a major part in selecting the supplier as a partner. After meeting Brody and Wang, he says, "their passion for sports, and knowledge of how sports betting markets work, convinced me that these were the guys I wanted to do business with."
"Frankenstein solution"
Of course, big names and industry knowledge is nothing without a strong underlying product. And the technology that Bet.Works offers is what Wang believes makes it stand out from competitors. It originates from a legacy solution acquired from an operator—Bet.Works won't publicly say where just yet—from which the supplier has built a "true omnichannel solution." 
With proprietary risk management and trading teams and a customer service operation in New Jersey, supported by fraud, payments and compliance departments, it aims to provide everything to get a partner live. It's certainly ambitious—more established suppliers have spent hundreds of millions to offer the same—but Wang believes it's better than the alternative "Frankenstein solution."
This is backed up by Bet.Works' clients. Elite's chief operating officer Karlyn Ollendick says the solution on offer was "refreshing" compared to some the operator had seen.
"As we looked at the different solutions, just from a product or infrastructure point of view, [Bet.Works'] product is built cleanly, which makes it easy to build out the integration straight away," she explains.
"My prior life was as chief technology officer, and we looked at a number of products, and [seeing] a product that was clean and fresh made the decision very easy. The speed at which we were able to integrate it into our casino management system and launch in different channels was amazing."
Kehl adds that the launch has proved successful, with sports betting driving growth not just in revenue, but also for food and beverage sales across Elite's three properties. 
"Our business across all three properties in October is up 11%, with half coming from sportsbook, and half from food and beverage," he says. "We're reaching a new customer base and a younger demographic. In turn, table play has picked up."
Knowing theScore
Then there's theScore. The media brand's entry to the legal wagering market is a major statement of intent from the Canadian business, especially as its peers tend to either enter the market through joint ventures with operators (Fox Sports) or affiliate deals (ESPN and Yahoo Sports). 
It wasn't a case of theScore simply casting its net for any supplier that would provide it with sports betting technology, Wang says. In fact, even with his MGM and Wynn heritage, he describes the request for proposals (RFP) process as "the most rigorous" he's seen in the industry.
"So far, the industry, as well as consumers, have taken to our product, and can see how it differs from what else is out there.
"John Levy is a visionary and he really gets sports entertainment, news, and sportsbook," he says of theScore's chief executive. "It has been an amazing year working together with theScore and their team on what we all agree is the best user experience in the market backed by a dedicated group of people who live and breathe sports betting."
Levy, meanwhile, admits that he was first impressed by the team Wang had formed, citing their "vast gaming experience and connections." However, he adds, it was the back-end technology that sealed the deal. 
"This combination of experience and technology has been a great asset for the launch and ongoing growth of theScore's gaming business," he says.
Big backers
Of course, these client wins, and indeed the technology build and formation of the executive team, would not have been possible without significant investment. The backing of a big name certainly helps businesses get off the ground; the credibility of bringing in Mark Cuban or Michael Jordan as investors certainly doesn't seem to have hurt Sportradar, for example.
Bet.Works has two particularly big names behind it: Take-Two Interactive director J Moses, and hedge fund legend Tony Forstmann. 
For Moses, who founded and sold gaming news giant UGO.com earlier in his career, bookmaking was in his blood. Literally—his father was a bookmaker in a small town outside of Pittsburgh. 
"So when PASPA was reversed, I very much wanted to get into the sector, because I'm a believer in businesses that appeal to that audience," he explained. 
He says Bet.Works came up on a number of occasions, prompting him to contact Wang.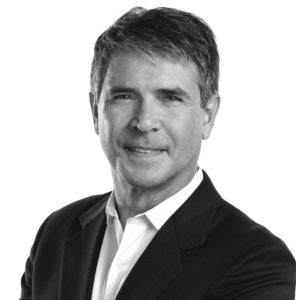 "That was about a year ago," Moses continues. "When I invested it was untested technology, so as we sit here today it's up and running in two states.
"I think the guys are doing a tremendous job of driving the business. The technology is stable, it's working, and John Levy and Dan Kehl, the operators, are happy."
Forstmann, meanwhile, is a finance legend. Having founded one of the first hedge funds in Forstmann-Leff, he went on to establish Forstmann Little, one of the leading leveraged buy-out firms. During its history it has owned companies such as IMG, GulfStream and Dr Pepper, and co-founded Instinet, the first electronic trading platform for the finance industry.
It's this experience of the financial services sector that turned his attention to Bet.Works, as a relative newcomer looking for a route into an existing, albeit crowded, market.
"More often than not, the incumbents fail to pull the plug on their legacy systems that will not scale and newcomers leapfrog them," Forstmann explains. "We have seen this in the financial service and insurance industries many times over and we are seeing it in the sports betting space in the USA today.
"Ultimately in an industry like sports betting, as we have seen in other similar markets in previous years, technology and product will be king, and Bet.Works is ahead of the curve in this fast-growing industry." (a full interview with Forstmann will be published on iGBNorthAmerica.com next week)
Promotion to product
This level of support could prove vital to the business going forward, because Wang says that Bet.Works aims to be "very selective" in who it partners. 
"We're not looking to have the most deployments, but of the clients we do deploy, we want to make them more successful than any other operator," he explains.
That doesn't mean the business' sole focus will be Elite and theScore in 2020. In his view, the market is going through something of an evolution. The early days of legal sports betting have been almost exclusively focused on promotion, Wang explains, with operators looking to get live, and get as many customers signed up as possible. 
Now, however, as these companies shift towards ensuring they can turn a profit in the market, he believes product will become an increasingly crucial factor.
"Operators are understanding that without the proper product, even if you acquire a customer they're not staying on your app as long as they will do with competitors that offer stronger products," he says.
"We're seeing a lot of the first-stage New Jersey contracts coming up for renewal or being reopened, and a lot of the operators who wanted to launch very quickly—and rightfully so—[but] didn't go through the extensive due diligence that they could have," Wang continues. 
"Now they're coming to realize what their product was lacking, and they are moving towards more US-centric solutions."
The need for a strong product is simple: while heavy marketing investment is justified if the acquired player continues to spend over an extended period, if they churn after their first few bets, the operator makes a loss.
"With the right product and operations, the player will play more, play longer and the operator will hold more from its handle," Wang says.
Yet Bet.Works won't simply look to siphon off other customers on the strength of its technology alone, he adds. It has plans to significantly expand its offering.
"Mid-2020 we'll be looking to launch our casino product in New Jersey," he says. "We'll have other elements of our omnichannel solution deployed, including kiosks, and we expect to be in a number of additional states."
"I think the general public has only seen a small sliver of the things we can offer," he adds. "We're excited because by the middle of 2020 I think we'll be able to showcase everything that we have. 
"Then people will be able to understand why my team and I have been working so hard, and why we're so excited about the business."