As sports betting in the US matures, demand grows. Despite long being available for betting, however, women's sports are nowhere near as prevalent as men's. Can women's sports benefit from an expanded betting presence?
The consensus among many experts is that women's sports are on the up and up.
"Women's sports are becoming more popular and gaining more attention," says Laura Da Silva, sustainability director at DigitalRG.com. "While they may not have the same level of exposure as men's sports still, they are a significant part of the entertainment options available to consumers."
Despite the growth of women's sports, we still have a long way to go. Cheryl Coward, a freelance journalist covering various sports betting topics, believes that "apart from some individual sports, women's sports do not receive the recognition and coverage they deserve".
"Tennis, figure skating and gymnastics seem to garner more interest among the mainstream," she says.
Hannah Vanbiber, a freelance journalist specializing in the field, notes that women's sports are part of a fast-growing television sector despite audiences increasingly preferring streaming.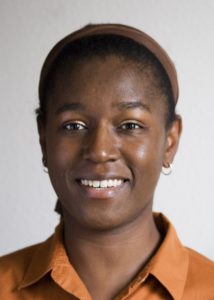 "Women's sports own the fastest-growing sector of TV audiences at a time when many TV audiences are actually shrinking," says Vanbiber. "Women's sports are breaking attendance records in the US and women athletes are getting more media coverage each year."
"For example, the women's NCAA March Madness tournament got far more broadcast coverage this year than ever before, and broadcast coverage leads to more viewers and more interest.
"In total, 41% of sports fans say they watched more women's sports this year because they're being broadcast more. People want to watch; we just haven't had access."
Chances are, none of this comes as a surprise. But it's important to lay the foundation to better understand if and how betting could spur further growth for women's sports.
Understanding the audience
If you ask someone without knowledge of the space what kind of audience tunes into women's sports, they might guess that it's just other women. Wrong.
"There's not necessarily a huge gender gap in the fans of women's sports," says Vanbiber. "Men and women flock to them in fairly equal measure."
Audience diversity for women's sports goes well beyond gender.
"Fans tend to skew younger and more diverse than men's sports and be an educated or even affluent bunch," Vanbiber continues. "In total, 39% of Gen Z sports fans are watching more women's sports now than a year ago."
According to Coward, the audience depends on the sport.
"In women's basketball, fans of the college game are diverse and can vary depending on the geographic location," she says. "Some schools, such as Baylor, have a die-hard fanbase of senior citizens, while in other parts of the country the fans may come from a cross-section of demographics."
The diversity goes beyond race, age and gender. According to Vanbiber, there's a crucial point many people miss when they think about women's sports and betting.
"Fans of women's sports have historically also been quite tech-savvy because they've had to be," Vanbiber explains. "Women's sports aren't as readily available on primetime or major channels, so fans have had to find live feeds online and connect to online communities. That's the perfect type of fan to get involved in sports betting."
In other words, the average women's sports fan who bets is an ideal customer for operators. They know how to use the tech already and they can navigate sportsbooks with ease. They're already doing a lot of the legwork. Non-bettors require a lot of handholding when they first join a sportsbook.
Women's sports bettors are knowledgeable and ready to go. They just need better options.
Changing the status quo
There are two important factors to consider with women's sports and betting: bringing women's sports fans into the betting fold, and bringing existing bettors into the world of women's sports.
There's a lot of grey area between those options. But they're helpful when considering what the industry can do to lift women's sports.
"To better cater to women's sports, the industry needs to provide more exposure and equal opportunities for female athletes," says Da Silva. "This includes ensuring equal pay, providing more media coverage and developing marketing campaigns that promote gender equality.
"Past mistakes in promoting men's sports cannot simply be replicated. An ethical and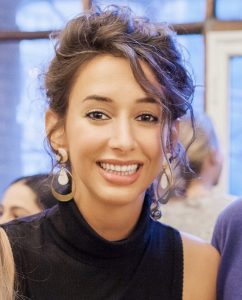 sustainable approach that values the positive impact of sports on individuals and communities may be the way forward.
"It's worth noting that many women's sports clubs refuse sponsorships from the industry, indicating that the approaches from the past may not be relevant to women's sports. Ultimately, the industry needs to prioritise the values of equality and fairness in its approach to women's sports."
Coward says you don't need to change the approach all that much. "The industry should just invest in the same type of resources and marketing [as it does for men's sports] and they will see a return on investment."
For Vanbiber, it's less about operators focusing on women's sports as a whole and more about catering to bettors who identify as women.
"Many experts in the industry believe sports betting operators should consider better marketing tactics to the female fanbase," she says. "For example, most sports advertising is very male-coded, especially sports betting advertising."
"We need to see more women in ads, and I mean women as main characters, not just as 'eye candy'. We need more female-friendly ads – and that, of course, could mean more current and former women athletes and influencers in the sports space being involved."
Having said that, Vanbiber also echoes Coward and Da Silva. "It's all about investment."
She says there's a huge misunderstanding about men's sports and how they came to be such a dominant force in entertainment.
"Fans who remain sceptical of the potential for the growth of women's sports tend to act like men's sports sprang forth from the earth fully formed as the elite entertainment package they are today," she explains. "That's absurd. Men's sports have received trillions of dollars and decades of investment – from marketing to recruiting, to training to strategizing what would make each sport more entertaining.
"We need similar investment in women's sports and for people to stop acting like women's sports have to 'prove' they're entertaining before anyone invests. That's not how it has ever worked. They are entertaining. Now they need coverage, cash and contracts."
Teamwork makes the dream work
Betting operators can play a bigger role in giving women's sports more time in the limelight.
"Women's sports teams and organizations can work with betting stakeholders by promoting responsible gambling and ethical conduct," says Da Silva. "These organizations can also work with stakeholders to promote gender equality and equal opportunities for female athletes."
Coward agrees. "Teams and leagues should aggressively seek out branding and partnership opportunities with operators – and not just the major players," she insists. "Look at the entire landscape of regional operators and up-and-coming sports betting outlets for opportunities. In states where sports betting isn't legal, they can still partner with fantasy sports operators."
Vanbiber feels similarly, believing that women's sports teams can benefit from sponsorships and partnerships.
"A lot of exciting partnerships are going on, from the WNBA partnering with FanDuel and DraftKings to the Gaming Society partnering up with NBC's On Her Turf," she continues. "These partnerships can garner money for athletes and franchises and help get more visibility for women's sports."
Do operators do enough right now to maintain interest in women's sports?
"No, they don't," says Coward.
Beyond already-popular tournaments and events – think the Women's World Cup and the Women's NCAA tournament – operators don't do nearly enough to lift women's sports' visibility.
"There are so many high-level tournaments within regular seasons that can be leveraged," Coward continues. "Regional, holiday and inter-conference college tournaments, such as the ACC-Big Ten Challenge in women's basketball, are great events to highlight.
"There are ongoing series between legacy teams that fans love to attend, such as the newly re-upped Tennessee-UConn series in women's basketball."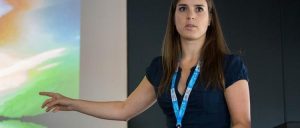 Vanbiber is sure that operators could be doing more. "Any time I'm working on a piece about women's sports betting and call some of my sportsbook contacts, they'll often tell me over the phone that now that I'm asking, they'll work on getting the odds up."
"At the same time, I sympathize with the fact it's not as easy as just throwing up odds. Any market requires in-depth research on the part of operators so they don't get run through by the sharps. With women's sports, unfortunately, the betting activity they'll get on the markets doesn't justify putting resources into them. We need more people to bet on women's sports in order to get more women's sports listed."
Engagement is a two-sided coin
Our experts say drumming up interest in women's sports betting requires a multi-faceted approach. Big-name companies and individual bettors can do their part. Grassroots and big-scale marketing initiatives can work in tandem.
Coward keeps it simple: "Seek engagement at both levels."
"There's so much potential in women's sports," elaborates Vanbiber. "Both women's sports and sports betting are relatively younger markets, and both are growing hugely.
"There's a massive opportunity for influencers and celebrities in the sports world to get involved and hype women's sports in that space.
"At a grassroots level: start betting on women's sports. The more action that women's sports get on sportsbooks, the more those operators will see a reason to invest in researching and posting those markets. Sportsbooks are businesses; they need to see the ROI."
Da Silva suggests a careful grassroots approach to increase visibility and show an understanding of the sector.
"There is definitely greater scope for betting engagement in women's sports, especially at the grassroots level," she says. "This includes sponsoring local teams and events and supporting initiatives that promote gender equality in sports. It's also perhaps about promoting a different type of betting – one that isn't high-frequency, aggressive, testosterone-fuelled."
Take all this into account and it's clear that women's sports betting could be much bigger than it is now. If operators take an interest in investing further resources to bring more women bettors, athletes and organizations into the fold, the possibilities are endless.
One thing's for sure: it's going to take input and initiative from all angles.