Cole Rush explores how the Ontario sports betting market has performed in its first year, and what the industry can expect going forward.
Say it with me: how has it been a year?!
Ontario sports betting launched in earnest one year ago, adding the province to the buzz of conversation surrounding North American sports betting. Sharing similarities with its US neighbors but also boasting unique qualities of its own, Ontario has begun to shape the Canadian sports betting landscape. And it's only just getting started.
More than two dozen operators have thrown their hats into the proverbial ring, not to mention the various suppliers now offering B2B services in Ontario. When it first launched, talk of Ontario almost always contained some version of the line "by population, it would be the fifth largest state." But Ontario has earned its own reputation with its sports betting market, and it's proving more distinct by the day.
Ontario's one-year performance review
Not to worry. No awkward, corporate-jargon-laced meeting with your boss here. Just a high-level view of Ontario's performance after its first year of full-fledged sports betting.
The first cross-platform geolocation provider live in Ontario was Mkodo, with its GeoLocs service. Managing director Stuart Godfree is bullish about the province.
"Ontario ​​has continued to be an incredibly exciting market for us with GeoLocs and for the industry as a whole, with a total gaming revenue of $1.4bn in the first year – making it one of the largest online gambling markets in North America, he says. "There are now over 40 operators currently live in Ontario, most of which also offer apps for mobile betting which demonstrates just how well the market has been performing."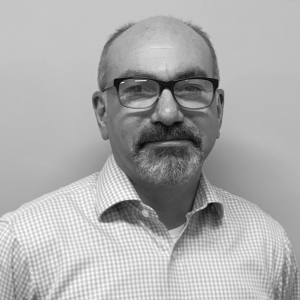 The province successfully made the leap to fully regulated offerings, even after years of gray market betting. Any operator who qualifies for a license and meets the criteria can get one. It's an open-arms approach to sports betting—an unprecedented approach in North America until Ontario came along.
"The AGCO and IGO have done a really good job at shepherding the growth of this regulated framework," says Nic Sulsky, chief commercial officer of PointsBet Canada. "Ontario is [Canada's] biggest province. There's a proportional upside. But the upside is massive."
"And literally, all the provinces have to do is realize that right now, the bettors in the unregulated Canadian provinces can still gamble on a majority of the products that the same gamblers in Ontario are using. But those in Ontario are being supported by the right Responsible Gambling programs and consumer protections."
"And, by the way, 20% tax is coming back into the provincial coffers. I don't think, it could be more obvious right now how successful this launch has been."
Sulsky brings up an interesting point about other Canadian provinces, and we'll touch on that later.
Mobinc was among the first licensees to get approval to operate in Ontario in 2023.
"We are seeing great interest from players and it's growing, and we are excited to introduce even more brands across the sports betting and gaming verticals brands to Ontario bettors," says CEO Sergei Belikov.
Notably, Ontario's first wave of operators and suppliers wasn't the endgame. Belikov and Mobinc have seen promising results after joining the market months beyond the initial launch.
"We are still in the middle of our first quarter in Ontario," he says, "But so far our performance is looking promising, and we are highly likely to exceed our expectations which highlights the strong appetite for content that bettors have."
What makes Canada unique?
"The gray market has existed in this area for so long," says Sulsky. "There's a huge amount of Ontario sports gamblers. It's a mature market, in a way. Canadians also love different sports than our
American counterparts."
Ah, yes. The ice-rink-sized elephant in the room. But Sulsky is careful to dispel that notion.
"When people think of Ontario, they think 'hockey,'" Sulsky continues. "But hockey isn't the easiest sport to gamble on. There are not a lot of markets or scoring."
"When people immediately thought that Canada was going to be rooted in hockey gambling, the reality is Canada is actually rooted in the same type of gambling that's popular across North America: NFL, NBA, NCAA, and baseball. Hockey is always part of the equation, but the equation is bigger than most people think."
Of course, there is a bevy of sports and events uniquely suited to the Canadian palate. Chief among them: curling.
"Curling is watched by 35% of all Canadians," Sulsky says. "It becomes massive during the Olympics, but in Canada, during the bigger events, they beat the Raptors on broadcast, which is kind of crazy, but it's true. It's authentically Canadian, and it provides us with an opportunity to grow within the sport."
PointsBet Canada has also leveraged local stars for its brand ambassador campaigns.
"The Trailer Park Boys have the second longest-running show in the history of Canada," Sulsky says. "We've partnered with them as brand ambassadors to tap into their audience and build a connection."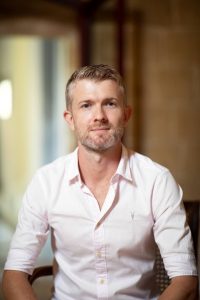 On one hand, Ontario is plenty similar to other markets. It's got a wide swathe of gamblers with different tastes. Fans enjoy all types of sports.
On the other hand, Ontario has a distinct culture upon which operators can draw to shape their success in the market.
Promise and flexibility
What's the most promising thing about Ontario?
"Strong and adequate local regulation is the most promising thing about Ontario," says Belikov. "The market capacity and population is very important, but without a comprehensive regulator, it may become very challenging to operate. We're glad this is not the case in Ontario."
Godfree agrees. "The market continues to grow as more and more operators are looking to Ontario as the stepping stone into the regulated sports betting market, with AGCO one of the most thorough regulators in the world. If you can be approved by them, you can be approved anywhere; that's the general view."
Still, Ontario could stand to learn a thing or two. Operators and suppliers alike have thoughts on how the market could improve.
"The lack of promotions and advertising is having an impact on the regulated markets, though we expect to see the regulator start taking action on the unregulated operators," says Godfree.
Sulsky looks to Canada as a whole.
"I think of how complicated it is for Canadians nationally to understand the difference between regulated markets, gray markets, and black markets," he says. "I would make it so the regulated operators in Ontario couldn't operate in unregulated Canadian provinces."
"If you're going to be a licensed gaming operator in Ontario, you should not be able to advertise and operate in other provinces. It's confusing for Canadian sports fans right now when an operator is regulated in Ontario but still available in the gray market elsewhere."
And that brings us, as promised, to the rest of Canada. Which provinces will follow Ontario's lead, if any?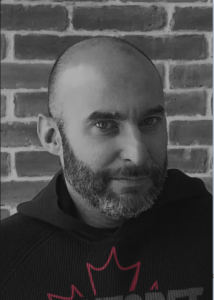 Will you be my neighbor?
Godfree looks more to the US than the unregulated Canadian provinces.
"We'll continue to see further states across North America open up in terms of legalizing sports betting, which makes it still a very exciting time for the iGaming markets across North America as a whole. There's a lot of noise now around whether the rest of Canada will see the success of the Ontarian market and open up their provinces."
Sulsky stays mum on the prospect of other provinces at the moment—too much uncertainty there—but he and PointsBet are hard at work creating a unique platform for Canadian bettors.
"You need some level of differentiation to break through," he says. "PointsBet is positioned to amplify the quality of our product. It gives us the opportunity to not treat Canada and Ontario like just another state. That's important in Canada."
Ontario's future
As Ontario sports betting celebrates its first birthday, Sulsk looks to the future.
"Continued growth," he says when asked about PointsBet's plans for the next year and beyond.
"Canada is important to us. We look to the popular events and we want to give sports bettors more reasons to enjoy the sports and games they love. I'm looking forward to more folks getting to know us and our product. It's an exciting time."