QL Gaming's data-driven tools have proven a hit with sophisticated bettors, but the next challenge is to extend its reach to casual punters. Thanks to its recent acquisition by broadcaster Entercom, the business now has a platform to target the mass market. Founder Justin Park explains how the business aims to leverage this to grow its user base. 
Betting insights specialist and affiliate business QL Gaming (QLGG), which owns BetQL, emerged as a business targeting sophisticated wagering customers. Such was its growth that radio network Entercom stepped in to acquire the business for $32m in November 2020.  
Entercom broadcasts nationwide, with a heavy emphasis on sports-focused programming, giving QLGG access to 235 radio stations across 48 media markets.  
"We believe QLGG is an outstanding complement to our sports business, enabling significant cross-platform opportunities to accelerate subscription and affiliate growth on the BetQL platform while enhancing our programming with exclusive, compelling betting-oriented content," Entercom said at the time.  
And with that reach, QLGG has access to a wider pool of players. But this provides the business with a new challenge. While there will always be a smaller sub-set of avid bettors that pore over stats and data to select their next bets, the mass market is going to be less likely to dedicate that same level of interest in figures. 
That means finding a way to reach players who might not typically be interested in a statistics-based tool such as BetQL 
"For BetQL, our sports betting product, the big goal in 2021 is to make it a mass-market product and have it speak to the casual bettor, because it's currently more focused on sophisticated bettors," chief executive Justin Park (pictured) explains. 
"So there's a few things we're doing to do that. First, we're making some changes to our pricing model, making it more affordable. Next, we're going to be rebranding the platform, sort of a brand refresh. And third we're adding more gamification features and casual gaming that'll appeal to casual bettors."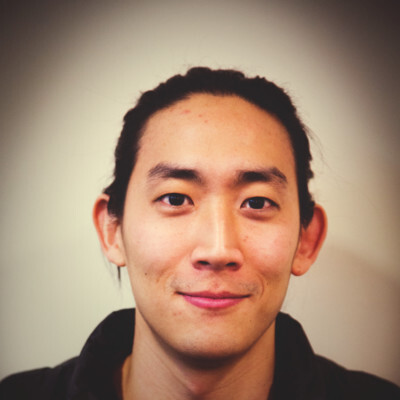 Some of this includes changing the way information is presented. While data underpins BetQL's core product, placing some analytics into a more editorial format is one way in which casual players may become more interested. 
"Some casual players don't even really want to look at data, so instead of forcing them to look at that, we might package it up in editorial or other media," Park adds. 
Its acquisition by Entercom will help when it comes to reaching those customers, Park adds, considering its sports talk radio heritage. Its portfolio includes New York's WFAN, a pioneer of the format. 
"A big part of the acquisition thesis is our ability to leverage their radio assets," Park says. "They have these great radio personalities that have been building relationships with their audiences for decades at this point, so leveraging those folks, and that plus the customer funnel really should help a lot. 
"Entercom owns some pretty historic sports radio stations. In New York they have WFAN and in Boston they have WEEI, and these stations have relationships with the teams themselves to broadcast play-by-play over the radio." 
Customer value
Common perception may be that sports talk radio and analytics don't mix, with some of the US's best-known sports radio personalities carving out a statistically-averse position, but Park has found no such problem at Entercom in terms of listeners or on-air talent. 
Instead, he's found that uptake has been strong.  
Not only have listeners taken well to the product, he says, but the demographics of listeners have helped ensure that these customers have more money to spend. 
"We've found that customers who come through radio are about 30% more valuable than those we get through other channels like Facebook," he says. "Over the years they've build these pretty loyal, hardcore fanbases that might be older and have more disposable income and all those things lead to high-quality customers. 
"We're seeing that these folks tend to subscribe for our longer-term plans: our three month and year-long plans, more than our original customers would.  So I think we're tapping into some really high-quality customers who want to find some really high-quality information to make betting decisions." 
Park adds that there's an additional benefit in being part of a new larger entity in simply hearing new perspectives on how to market its products. 
"In addition, we've got more marketing resources so we've been more aggressive on user acquisition," Park continues. "Then the Entercom marketing teams have just given us a new perspective on our product and our business.  
"Having a fresh pair of eyes is really valuable." 
Speaking in a different way 
This comes at a time when QLGG's addressable market is rapidly expanding, as sports betting regulation continues to move at pace across the US.  
Due to its main product being subscription-based, QL already sees customers in all markets regardless of the legal status of sports betting. However, as more states permit a legal wagering, the business can extend its affiliate marketing operation, allowing for more diversification. 
"We have users in every single market, and as states come online we can speak to them in a different way, through affiliate offers, but we can also focus on those states from a user-acquisition perspective," Park says. "And then there's Entercom, they have stations in the major online markets, but also in a lot of markets that could open in 2021." 
While QL Gaming has been seeking new ways to reach new customers, Park says the core idea behind its products speaks to both the casual and sophisticated players: creating a community of bettors. One way it is attempting to create a community that includes both types of customer is through social gaming. 
"We have a free-to-play game that should speak to bettors of all types, where you can play against the community," he says. 
"That's what it's all about, really: building a community of sports bettors that will include experts on the platform. People want to have a community to play with and you can arrive at that in different ways. Right now we have data but you can reach them in a lot more ways."