In part one of this legislative rundown, Cole Rush discusses how the US sports betting market has evolved since the Professional and Amateur Sports Protection Act (PASPA) was overturned – and which states could be next to legalize sports betting.
The gambling industry will celebrate the fifth anniversary of PASPA's downfall this May. The landmark decision by the Supreme Court ushered in a new frontier for the gambling industry. Nearly five years later, more than thirty markets in the US have legalized sports betting in some fashion, many of them allowing full-scale online betting.
Massachusetts and Ohio were the latest dominos to fall, launching online sportsbooks in November 2022 and January 2023, respectively. Now, the industry looks out to the future. What happens when most or all states have legalized? How does the industry evolve when the primary hurdles of yore—legislation and launch—are stripped away?
Who's on first?
All eyes are on 15-ish markets as 2023 accelerates.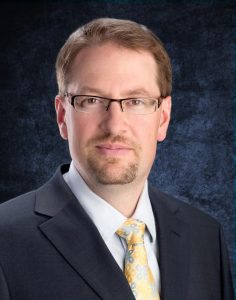 "With a limited number of states remaining, the task for legalization is getting tougher and tougher," says Brendan Bussmann, managing partner at B Global. "When you have over 35 jurisdictions, the odds get tougher with states that you know have a slim chance of moving or those states that have greater obstacles for various reasons."
In Bussmann's view, the most likely contenders for 2023 legislative efforts are Georgia, Minnesota, Missouri, Vermont, and "an expansion in North Carolina." North Carolina currently offers retail betting only, though online efforts have made some recent progress.
"Texas continues to be in that conversation, but all roads lead through the Senate on its outcome," Bussmann continues.  "Should Georgia and Texas get through the legislative process, there still is the ballot process in both states. Some disagree with this path in Georgia, but I firmly believe you would leave sports betting up for a challenge, and it's better to just do it the right way in the beginning."
Eric Frank, chief executive officer and founder of Odds On Compliance, believes 10 states—or close to 10—will legalize or make significant efforts in 2023.
"Legislative sessions have just begun for a handful of states and we have already seen three states, Kentucky, Missouri, and Oklahoma, present sports betting legislation," he says. "Kentucky's State House approved a sports betting bill last year and has introduced sports betting legislation every year since 2019, so they will be a state to keep your eyes on."
Like Bussmann, Frank thinks Texas is a state to watch.
"The big hitter in 2023 will be Texas," Frank says. "Their state legislature only meets on odd years, so there will be a lot of pressure on the second most populous state to get the legislation rolling. Whether that materializes is hard to tell, but sports betting in Texas has support from Senators who have introduced bills to create a gambling commission, to pro sports team owners Jerry Jones and Mark Cuban."
Since PASPA's repeal, we've seen a few significant waves of legislation. The past two years alone have seen the launch of numerous key states, including the likes of Michigan and New York.
With only a handful of markets remaining—many of which present unique challenges and/or hefty opposition—has the 5-year stint of sports betting legislation plateaued?
Alex Monahan, co-founder of OddsJam, says simply, "No. I think Massachusetts and Ohio prove that. We'll continue to see new states legalize sports betting in 2023 to generate tax revenue."
Frank says it's a numbers game. And the number of eligible states dwindles. "If we have reached a plateau," he says, "I do not believe it's from a lack of interest but rather just simple math. There are only 15 states left to legalize sports betting, and roughly half will push to do so in 2023."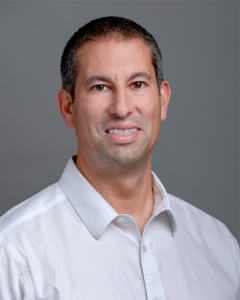 The same goes for Bussmann, who says the opportunity for expansion narrows because the playing field is shrinking.
"I think you are seeing a new era in some of the legislative efforts—both good and bad," he adds.
"Will New York ever be able to correct their completely flawed model in a state that is driven by revenue and not economics?  How will some of these states react or overreact to some of the hot-button issues of the promotional play, which has a precedent for deduction and advertising?"
In other words, the legislative lens will turn inward as the pool of potential states diminishes. When there are no stones left to turn, the industry will seek to maximize profits and tackle issues we've already seen bubble up from time to time: responsible gaming, advertising regulations, and bettor education.
New hurdles
Gone are the days of wide-eyed pining for this or that state to legalize. Now, we're in a hyper-real stage of sports betting growth. The challenges have changed. The goalposts have warped. Operators and state governments still aim to legalize if they haven't, of course. But with ongoing saturation comes new obstacles.
"You've seen the industry shift," says Bussmann. "You've seen the teams and leagues shift, and you've seen legislators and executive branch officials shift. Part of this has been about education, part of it has been about individual markets, and part of it has been about how the market has evolved."
"There are still messages we need to get across and that includes the economics of sports betting. This includes not just tax rates but the cost of acquisition and retention of a player and reinvestment in the product that innovates. While the conversation has changed, the fundamentals remain the same."
In the ongoing sitcom that has been US sports betting, legislation has been the A-story, the unfettered focus. Now we're creeping into the B-story and C-story as issues that have previously taken a backseat to expansion rear their heads and demand to be addressed.
"The taboo that used to surround sports betting has drastically diminished over the last five years, which I believe has altered the hurdles that surround sports betting legalization," says Frank.
"For the majority of states that have not yet legalized sports betting, the question is not 'should we legalize sports betting?' but rather 'what is the smartest way for our state to legalize sports betting?'"
"That answer varies from state to state, naturally. While it's certainly not a new consideration, I think with the boom in popularity in recent years, responsible gaming efforts have rightfully forced their way to the forefront of sports betting legislation."
Prospective sports betting markets may have new challenges to face, but they also have learnings from states that couldn't quite get the job done.
The California effect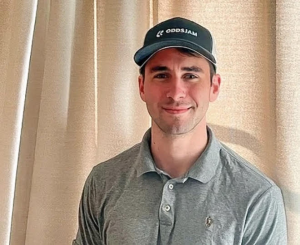 California could be considered the holy grail of sports betting legalization, which also explains why so many were fighting to get a slice of the pie. In the end, voters slashed any hopes of a tasty California sports betting treat in November following a contentious showdown between two proposals.
With a population clocking in at nearly 40 million and an estimated 3.63 trillion GDP, California had to balance a slew of competing stakeholders. Efforts to legalize in the state fizzled during the November referendum.
"The learning curve in California goes for all stakeholders that were involved. It is a textbook case of not using history as a guide," says Bussmann. "The industry still has a lot to learn about how these voter-approved initiatives work and it is not just a cookie cutter."
California itself can learn from its mistakes, but other markets can use its failure as a template for future success.
"First and foremost," Bussmann continues, "It should be a lesson that operators cannot merely see tribes as an access point. This is about a relationship and trust. Sometimes that takes years to accomplish and it isn't something that can be put together in a contract. The actions of 2022 in California likely pushed us back four years to take anything to the voters. It will be hard-pressed to get 2024 across the finish line both from timing as well as a solution."
Frank agrees, adding that collaboration is key.
"The obvious learning point from California's efforts in 2022 to legalize sports betting is to embrace collaboration instead of competition,." he continues. "Presenting two propositions to voters that varied to the extent that they did complicated the effort from the start."
"Especially when you factor in California's extensive Native American population, collaboration from mobile operators and tribal casinos appears to be California's best path to legalization moving forward. California would be wise to look to the legislation passed by their neighboring state Arizona and adopt a similar approach."
Recently legalized states such as Ohio and Massachusetts have deftly avoided the problems seen in California's process. Big states with many eyes on their efforts—Texas chief among them—should take note.