Progress towards opening Ontario's online gaming market to private operators has continued throughout 2020. As a rumoured launch date of July 1 nears, Ron Segev of Segev LLP examines the current state of play. Additional reporting by Eric Kroshus.
Since Ontario's Progressive Conservative government released its budget in April of 2019, the iGaming industry has been holding its collective breath.  The industry is waiting to see how the government's promise of establishing "a competitive market for online gambling that will reflect consumer choice" will be cashed out in reality.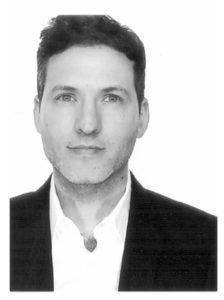 The motivation for this promise is the uncomfortable fact that Ontarians currently spend around $500m per year on grey market websites for online gaming according to government estimates.  The PC government wants to move this money into a legal, safe, and of course, taxable environment.  To do so, they realized that they would have to create an appealing environment for consumers, hence, the promise to overhaul Ontario's igaming regime.      
When news of the potential changes to Ontario's igaming regime first broke, there was little coming from the government. In discussions and articles around that time, we tried to inform people as best we could, considering the dearth of information available at the time.
Fast forward several months and there is enough new information about the proposed changes that we feel it is time to provide another round of tea leaf reading.  Consequently, in this article we gaze into the crystal ball to provide further detail and insights into Ontario's ongoing igaming liberalization.  
The Problem
Currently, the Ontario Lottery and Gaming Corporation (OLG) and the Alcohol and Gaming Commission of Ontario (AGCO) are tasked with the administration and regulation of igGaming in Ontario. Companies that wish to provide their igaming solutions to Ontario register with the AGCO and enter into a commercial agreement with the OLG to become a provider through its PlayOLG.com platform. 
This is a notoriously slow and expensive process.  Companies navigating it are often frustrated that, after making the investment in obtaining appropriate registration with the AGCO and despite offering their solutions legally through PlayOLG.com, they must compete against the substantial unregulated market in Ontario.
The Opportunity
The promise to create a competitive market for online gambling that gives consumers real choice created a buzz across Ontario and the igaming world, befitting Ontario's sizeable population.  It is a generally (and oddly) underappreciated fact that Ontario's population of nearly 15 million people would place it fifth in the list of the most populous states in America, behind only California, Texas, Florida and New York.  Of course, igaming insiders have been patiently waiting for the Ontario market to become unshackled as they have long recognized the enormous potential it contains.  
The Crystal Ball
The AGCO has been speaking with igaming industry stakeholders since the April 2019 budget announcement, consulting them formally and informally on a wide variety of topics.  In particular, the AGCO has reached out to many igaming insiders with a Technical Consultation questionnaire (the "Technical Consultation") from which we can learn plenty and infer plenty more. 
Timeline 
In the Technical Consultation, a rough timeline for the roll out is given:  
January 17, 2020 – Information from igaming operators on the items requested in the Technical Consultation.
Late January – Follow up discussions where needed to clarify information provided.
February 3 to 5, 2020 (at ICE London) – Discussions with potential igaming operators.
February 28, 2020 – Indication of interest for Day 1 launch.
March onwards – Liaison, registration, systems testing.
This timeline is necessarily a rough guideline.  However, it aligns well with a rumored July 1, 2020 launch date for the new regime.  
Additionally, we had the privilege of participating in a Canadian Gaming Association event at Canada House in London on February 3, 2020.  At this event, Mr. Tom Mungham, the COO of the AGCO confirmed the AGCO's intention to have the new gaming regime go live during the summer of 2020.  
Customer Transfer
One intriguing section in the Technical Consultation is on how best to facilitate operators transferring existing customers to Ontario's new regulated market.  The Technical Consultation notes that other jurisdictions have undergone similar transitions recently.  This is worth paying attention to, as it suggests that Ontario may try to model their transition on one of those jurisdictions. 
One country that has recently transitioned is Denmark.  We have previously noted that Denmark could be an alluring model for Ontario to structure their entire new regime after.  We now suggest that Ontario may be looking to emulate Denmark's customer transfer logistics and process as well.  This will almost certainly include technical and legal considerations and details like transferring loyalty points, existing customer wallets and accounts. 
Emphasis on Responsible Gambling
The AGCO is championing responsible gaming as one of its central values.  This is further reflected in the Technical Consultation.  The Technical Consultation ask specifically for ways in which existing customer accounts could be filtered out for responsible gambling purposes at both go-live and on an ongoing basis.  
This question is asked in the context of Ontario hypothetically having a centrally administered self excluded player approach and using some types of data identifiers to screen out certain customers.  If the AGCO is asking so directly and with such detail about this topic, then it is a reasonable inference that they will use some variation of a centrally administered self excluded player approach to help ensure responsible gambling.    
Data
The Technical Consultation asks operators about the type of data they are currently providing to other jurisdictions.  It goes on to ask how said data is stored and in what format.  What is revealing about these inquiries is the list of countries they provide as "other jurisdictions".  While any country could be named, the Technical Consultation specifically lists the UK, Sweden and Denmark, leaving it open for operators to provide information about any other country.  
Besides Denmark, we have also pointed to the UK as a potential model to emulate because of its flexible igaming regulatory system and active enforcement.  This provides us with another cookie crumb suggesting that Ontario is seriously studying Denmark and the UK as models, drawing inspiration from their successes in this space.
Streamlined Operator Registration/Licensing
In the Technical Consultation, the AGCO states that they are "looking to develop a streamlined licensing/registration process that accounts for operator registrations/licensing in reputable jurisdictions that are similar to Ontario".  This is welcome news to industry stakeholders as it signals Ontario is trying to make their system commercially friendly and devoid of the unnecessary red tape and delay that characterized the previous regime.  
However, it also begs the question as to what counts as "reputable"?  It is highly likely that jurisdictions such as Denmark or the UK will be counted among the reputable locations.  But what about Malta or the Bahamas?  Cypress or Sri Lanka?  
It awaits to be seen where the line will be drawn, however, it is probable that operators already licensed in jurisdictions with sophisticated regulatory systems and enforcement capabilities can expect a (relatively) smooth transfer into the Ontario market.    
At the aforementioned Canadian Gaming Association event we attended in London, we received further information on the transfer of licenses. Mr. Tom Mungham, COO of the AGCO, confirmed that the AGCO is evaluating the possibility of recognizing existing valid tier-1 remote gaming licenses as interim licenses.  These licenses could be used while operators entering the Ontario market apply for and obtain a license issued by the AGCO.
Games
The Technical Consultation also asks operators which types of online products that they anticipate offering in Ontario.  Under this question, they list "casino, sports, bingo, poker, lottery, etc." as options.  While we should caution that a strong inference would be inappropriate based on this fact alone, it does seem safe to assume that Ontario is at least considering offering these options.  
Vendors
Finally, the Technical Consultation asks for operators to list existing third-party suppliers that they anticipate using in their Ontario operations.  They list the following areas: 
Payment processing.
Identity Verification.
Geolocation.
Player Account Management system.
Game supplier(s).
Affiliates.
Fraud and Risk Management System.
Customer Relationship Management

 
Why is this information useful and interesting?  Simply, it suggests that Ontario will allow operators significant flexibility controlling their operations, including the types of vendors that they contract with.  It also buttresses the notion that the AGCO's new regime will be more business friendly while still maintaining the highest standards of safe and responsible gaming.  
Other Provinces?
Industry stakeholders will be wondering if these changes in Ontario will inspire other Canadian provinces to follow suit in revamping their igaming regimes.  The most intriguing province to keep an eye on is British Columbia.  
B.C's igaming sector could undoubtedly use reforming, which makes it an obvious candidate to follow Ontario's lead.  However, any potential changes have to be considered in the wider political landscape.
BC recently announced major changes to its gambling regulatory infrastructure, which we analyze and discuss in our recent paper titled Changes Coming to B.C Gambling Regulation. Briefly, B.C will be replacing their Gaming Policy and Enforcement Branch (GPEB) with an Independent Gambling Control Office (IGCO) by the spring of 2021.  
IGCO will have the objective of overseeing activities related to gambling, horse racing and consumer protection standards, including responsible gaming.  These changes are significant and could have important consequences for stemming money laundering across B.C.  
Why does this relate to igaming regulation in B.C?  The amount of political capital and energy expended on these changes makes it unlikely that the government of B.C will have the political capital or will to push forward even more significant changes related to igaming.  For this reason, we do not believe that Ontario's example will be emulated in B.C, at least not in the short term.
The Bottom Line
The igaming liberalization in Ontario is beginning to pick up steam, swiftly moving from vague promise to impending reality.  Such a shift in a market as large and influential as Ontario presents participants in this space with many unique opportunities and challenges.  
While there may still be many months before the new regime goes live, preparing for this eventuality should be of critical importance to those looking to take advantage of these new opportunities.  By offering a gaze into our crystal ball, we hope that, in some small way, we have helped inform this preparation.
Disclaimer
The above article is provided for informational purposes only and has not been tailored to your specific circumstances.  This article does not constitute legal advice or other professional advice and may not be relied upon as such.  
Ron Segev is the founding Partner of Segev LLP, a full-solutions business law firm recognized worldwide as a leading online gaming and betting law firm, and having an expertise in technology, commercial, regulatory, compliance, finance and securities law. He is a General Member of the International Masters of Gaming Law and recognized as a leading gaming lawyer by Chambers & Partners.
Eric Kroshus is an articling student with Segev LLP.  He graduated from UBC's Allard School of Law in 2019.