Following a $15m fundraising round, Boom Entertainment hopes to build something of lasting value through both free-to-play or real-money partnerships. Cole Rush speaks to vice president of business development Greg Viverito about the rise of the business.
Hot on the heels of a $15 million Series A funding round led by Sands Corporation, Boom Entertainment is…well…booming.
"The new raise will allow us to invest more resources into developing ultra-premium real-money gaming content for GNOG, RSI, and other strategic operator partners. We'll also be creating some unique sports betting concepts (which we'll also license and distribute to partners via RGS) that offer players new, simple, fun ways to bet on sports," says Greg Viverito (pictured), Boom's vice president of business development.
Puns and money talk aside, Boom Entertainment is carving out a niche for itself in the crowded gambling space.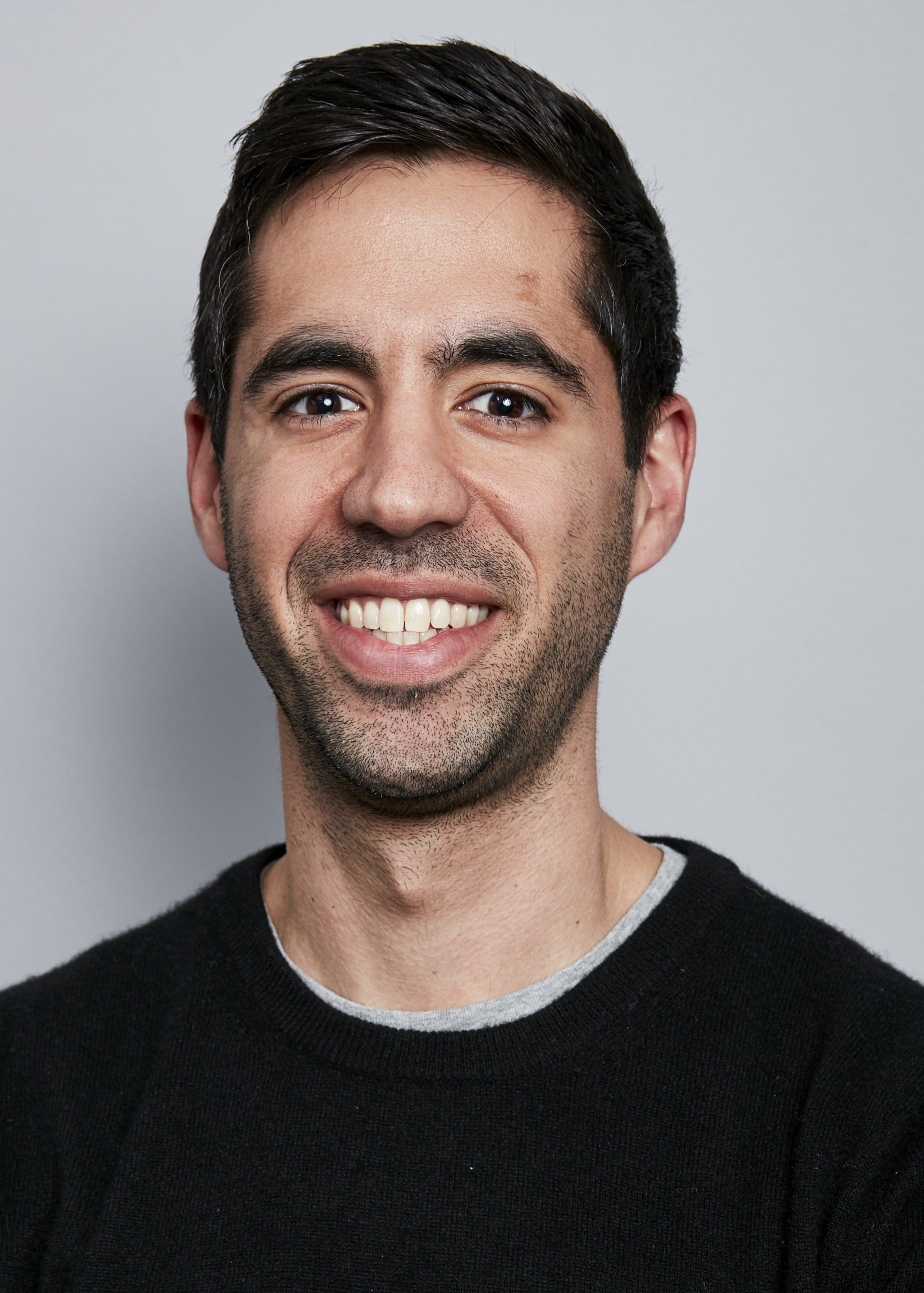 Viverito sees the company as an exciting long-term play for success.
"I think the simplest way to think about Boom," Viverito says, "is that we're game creators. Our partners rely on us to create gaming products and platforms that are sustainably entertaining."
To execute on that promise, Boom takes a unique approach to its business.
"We don't do a lot of off-the-shelf products," says Viverito. "Nearly every deal we've done to date is a multi-year strategic partnership."
Looking at things through a long-term lens allows Boom to build something of lasting value, Viverito notes.
"We're game creators at heart, but we're also very business-minded. Part of our relationship with nearly all of our partners requires us to look at our gaming database and ask 'How do we monetize it?'"
An easy question to ask, a difficult conundrum to answer. The sports gaming and betting market is constantly in flux; the U.S. is a nebulous grouping of markets that looks different from day to day. New regulations and laws drop, opening up new opportunities, and Boom has to be ready to adapt.
"Everything can change based on where a partner is live," Vierito says. "The value could come from generating incremental traffic and purchases via streaming platforms if you're a media company. In other cases, you're converting freemium users, and in others, you're bringing players into the real-money sports betting world."
But what is Boom?
Strategy talk is practically a gambling industry prerequisite. But Viverito emphasizes that your customers and end-users have to have a firm grasp on what, exactly, your business does. That educational factor presented a hurdle for Boom to overcome.
"I think if you look us up online, there's some stories about [Boom] from a few years ago that can potentially be a bit confusing. But our focus as a company is powering the biggest winners
in the B2B space. We look at the industry, and we see a lot of smart, well-funded companies competing for market share. We see an outdated legacy content creation ecosystem built for a physical-first world. We see these things as an opportunity to build great games we can monetize for our partners."
Free-to-play or real-money, Boom does both. One side of the business has historically driven Boom's growth, but that's shifting as the U.S. markets evolve.
"Up until now," Viverito says, "nearly all of our revenue has come from free-to-play. Next year that will start to change as we release our first real money gaming products. [In August] we announced our deals with Rush and Golden Nugget, so those will be the first two customers on the real money side of the business. We hope to have our first titles live either Q4 2021 or Q1 of next year."
The deals Viverito references are a minority investment from Chicago-based Rush Street Interactive and another from Golden Nugget. Both deals will see Boom provide online casino content to the respective businesses. The Golden Nugget deal also gives Boom market access in Ohio, which has yet to legalize but is likely to do so in 2022 or 2023.
With real money on the horizon and a thriving free-to-play business, Boom is staged for a rapid growth spurt.
Free-to-play's staying power
The idea that free-to-play siphons business from real-money operators is quickly becoming antiquated as history shows a long track record of success for the unique channel.
Boom and its competitors have seen success with free-to-play solutions, and the industry is taking notice, acknowledging free-to-play as a valuable revenue driver and acquisition channel. One, the other, or both: free-to-play can do it all, depending on the market.
"Look at mature markets," Vierito says, "and you'll see free-to-play is still an important part of the acquisition funnel."
For the average sports fan, it's easy to see how the advent of sports betting feels sudden. Out of nowhere, residents of legal states have as many as 10 or 15 sportsbooks that can accept a bet. And the language of sports betting has a learning curve that can be pretty steep if you're not already up to date with sports jargon. Free-to-play can help bridge the gap.
"The user experience for someone who's never placed a bet at an online sportsbook app or casino is pretty intimidating," Viverito says. "I think there's always going to be a place for a mass casual product. Not having to wager any money–that's a huge component. The simplicity of the gameplay–and the 'free' aspect– makes it more accessible. You're learning how it all works and you're not putting your money at risk."
Will free-to-play remain a user acquisition tool in perpetuity, though? It may be too early to say, but Viverito is hopeful that the sector will evolve without losing its free-to-play core.
"It's a way to enjoy the game," he says. "Most of the trends show that free-to-play is driving incremental viewership much as real money betting does. You're more likely to watch a game if you've made a wager on it, whether that wager is $500, $5, or $0. You might be putting no money at stake with that $0 bet, but you have a chance to win $50,000 as part of the free-to-play game.
"There's a lot of value there indefinitely, and it's our job to make sure we keep our products relevant and unique for our partners. This is unlike any other sector of gaming."
Authenticity drives free-to-play success
Viverito points out that free-to-play games can give bettors an "in" where no real money option exists. He cites events Barstool Sports' Rough N' Rowdy Brawl as a prime example. The event pits amateur fighters with no defense against one another with a single prize awarded at the end of the event. Rough N' Rowdy isn't sanctioned by any major league, nor is it regulated. But Boom has created a free-to-play market for Barstool's built-in audience.
"There's no legalized betting on those fights," Viverito says. "But we've created a really fun free-to-play game around it, which is then integrated into the broadcast. We talk about who's still got a chance at the jackpot, and there's a lot of fun content around it in the app. We've done a similar thing with their property 'Stool Streams,' which is essentially office Olympics. Competitors play cornhole, ping pong, Jenga, and other games in the office."
Those events have a strong turnout in the free-to-play market, Viverito says, because the games on offer from Boom are unique and endemic to the content Barstool is producing.
"We're going for authenticity," he says.
"Authentic" can be a nebulous word, meaning different things to different people. What does it mean for Boom?
"If you're a fan of something," Viverito says, " You're going to be able to sniff out something that's templated, something that's boilerplate. If you log into an NBA pickup game, and you know a star player is sitting that night and he's still available to be selected, that's an inauthentic experience. If the live tracking is behind the TV by several minutes, that's inauthentic. I use the term broadly, but in general, it simply means asking whether we have question types that make sense for the event. Are we giving users something that's timely and relevant? That's our goal."
In some cases, creating an authentic free-to-play experience can involve mirroring what players see on the 'official' broadcast of a specific event.
"Our Premier League Pick 'Em game with NBC uses the same talent as the actual broadcast. Rebecca Lowe greets you in the Premier League broadcast and in our how-to video on the free-to-play game. That way, the game feels like an extension of the broadcast within the app."
That specific example has fostered quite a following for Boom. Many weeks the NBC Pick 'Em for the Premier League sees more than 100,000 entries. Creating an authentic, real-feeling experience can build a massive audience.
What's next for Boom?
Authentic free-to-play experiences, deals with flagship gambling companies, and a new round of funding: Boom is on the move. What's on the horizon for Viverito and the bustling business?
The company is focused on its free-to-play offering, but it's also on the lookout for key markets.
"You know, [sports betting is] going to be available almost everywhere soon enough. We have market access deals in place with Penn, Golden Nugget, and others. So we're not spending a ton of time worrying about which market is next to legalize."
Viverito continues: "That said, many of our employees are in New York, and the state has taken an interesting approach. They want to make money for the state, and there are a handful of similar markets that have executed that strategy poorly. Others, meanwhile, have taken the approach of wide-open competition to varying levels of success."
So obviously New York is on Boom's radar. It's just a matter of waiting for the regulatory dominoes to fall. But there are other huge markets out there.
"California and Texas will be massive markets," Viverito says. "If and when they legalize, there's a real opportunity for existing gambling properties to build user bases with free-to-play. That's a valuable asset to any prospective operator, and we're ready to give them a head start."