Bespoke content thrives when it is the result of a genuine creative partnership between operator and supplier. Resorts Digital Gaming chief executive Ed Andrewes and Design Works Gaming CEO Troy Zurawski discuss the process behind the creation of new bespoke games for ResortsCasino.com.
Ed Andrewes (EA): Content is becoming a key battleground in New Jersey. As the most mature igaming market in the US, we've found that players are really discerning when it comes to the type of casino content they want to play.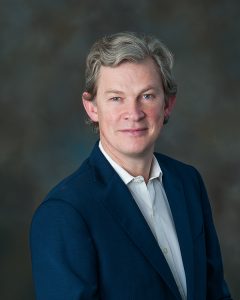 More and more players are picking their online casino based on the experience it delivers, rather than bonuses and marketing campaigns. And of course, the games themselves are at the very heart of this. We're constantly looking for ways to stand apart from our competition.
Troy Zurawski (TZ): We've been seriously impressed by what Resorts is doing in New Jersey, and we knew they were the type of operator that would understand our content. Being a partner, rather than just another supplier, has always been at the forefront of our business, and it was clear very early on that Resorts felt the same way. From the minute we signed, both sides were thinking about ways we could bring our partnership to the next level.
EA: We've seen how well their games perform, in social, land-based and online in Europe, and we knew our players would be drawn to their games. Then, we wanted to go even further by bringing something unique that people couldn't find anywhere else. That spurred the creation of our bespoke games with DWG.
TZ: We've developed bespoke content with many operators in the past, and we've always found the games work best when both sides are fully present throughout the process. It isn't enough for an operator to say, 'Build us something exclusive'. Operators understand their audience better than anyone else, so having their insight and experience helps us work our magic.
EA: We wanted content that's authentic to our brand and location. Something that captures the New Jersey shore and Atlantic City vibe. And DWG delivered, bringing game concepts that incorporated boardwalk staples any player, near or far, could resonate with.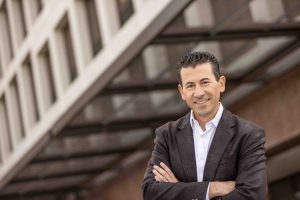 TZ: We already had a strong relationship with Resorts and working closely with their team, led by Ed and Interactive Casino Manager Lauren Gaskill, was crucial in moving along the development process of these games. We understand how Resorts stands apart and what types of games are working for their player base. It's all in the details, I can't stress that enough. Often, imperceptible details that most developers don't realize exist. Unique math is a given, but a fantastic working relationship with the operator ensures that every detail is covered.
EA: This ultimately comes down to delivering our players a world-class experience they can't find elsewhere. We're not going to excite players with cookie-cutter offerings. It needs to speak personally to them. There needs to be that magic we all fall in love with, and it's the games themselves that create that. We were just lucky to find a partner in DWG that was every bit as passionate about these games as we are.