Canada has long been hailed as potentially lucrative territory for the industry, but the ban on single-event betting has stunted the legal market's growth. With the country's government throwing its support behind a bill to allow individual wagers, however, its value may finally be realized, writes Cole Rush. 
One troublesome section of Canada's Criminal Code has resulted in a years-long drought for hopeful Canadian sports bettors. 
Section 207(4)(b) prohibits single-event wagering in Canada, relegating bettors to parlays offered by provincial lottery operators. In other words, Canada has occupied a weird sort of sports betting limbo, one popular bet type constantly in reach with another completely prohibited. 
But Bill C-13, backed by legislative momentum thanks to a push from sports betting stakeholders in Canada and around the world, is on track to change the Canadian sports betting landscape.
The bill is simple. It reads:
"This enactment amends paragraph 207(4)‍(b) of the Criminal Code to make it lawful for the government of a province or territory, or a licensed person or entity, to conduct and manage in the province or territory a lottery scheme that involves betting on a race — other than a horse-race — or fight, or on a single sport event or athletic contest."
Bill C-13 still has a few hurdles to overcome, but the outlook among Canada's sports betting operators and gaming experts is optimistic. With the legislative dominoes in place, those stakeholders are looking to the future. 
Progress imminent?
In many ways, Bill C-13 seems to represent a pivotal change for Canada's sports betting industry, prompting some to compare it to the US Supreme Court's decision to repeal PASPA in 2018. The comparisons are fair, to be sure, but Canada's route to legal single-event wagering is actually less meandering than its southern neighbour.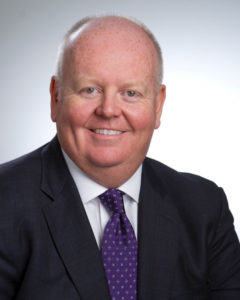 "There aren't many steps left," says Paul Burns, president of the Canadian Gaming Association. "This bill is really the biggest piece. We don't have to rely on courts or the whims of judges for the bill to pass. 
"Currently, it's in the House of Commons for its second reading. After that, the bill goes to committee. The committee will hold hearings for a few days, then it'll go for the third reading, debate, and a vote. Then it goes to the Canadian Senate to repeat that process."
Canada hasn't quite reached its PASPA moment, but it feels closer than ever. 
"The Canadian legislative framework is a lengthy process," Rob Lo Giudice, US head of legal affairs at Elys Game Technology, says. "While a successful outcome is not a foregone conclusion, it is a real possibility given Canada's recent liberal views on typically prohibited industries, such as cannabis, which have resulted in robust growth markets. 
"Additionally, the pandemic has raised many reasons that we expect to drive legislation through, including stay-at-home orders and the need to seek alternate tax sources."
Canada has every reason to bring single-event wagering to a hungry base of bettors. And according to Burns, the wait might not be too long. 
"[After the bill becomes law], there's not much left after that," he explains. "Provincial governments would need to set down a regulatory framework, which many are already working on. But I suspect that sports betting will be very quick to launch once it passes. 
"There really isn't much more required on the legislative side in any provincial jurisdiction. Some operators will be extremely quick. You could see some platforms up and running by Labor Day if all goes well."
The potential for speed in Canada is a luxury stateside operators haven't been able to leverage. State laws determine sports betting expansion in the US, but Canada's bill could legalize single-event wagering in one fell swoop, leaving only the regulatory and licensing steps before sportsbooks can launch. 
Stateside learnings
A comparison to the US market is perhaps inevitable here. Canada's legislative path means a federal lift on the single-event wagering ban and provincial regulations.
The US approach was similar, with the added step requiring individual states to legalize sports betting, then begin regulations and licensing.
That difference could mean Canada's path to market is much shorter than that of the US. And the similarities between the two larger markets allow Canadian companies to use the US as a barometer for success in the north. 
Operators are eyeing the Canadian market through the lens of US success. John Levy, CEO of Canada-based theScore, says the company has taken "enormous learnings" from the US market. Namely, that the jurisdictional approach can in fact be quite helpful to operators.
"We're building an ecosystem at theScore," says Levy. "We're not just a betting company and we're not just a media company. It's a whole circle. And in that ecosystem, it's important to have core baseline rules that apply to everyone, but you should also be able to offer your product in a localized way. Sports are a regional interest."
"One example," Levy continues, "the US market rolls out state by state. And if you think about it as a single, standalone market, the strategy becomes 'okay, I need to build another app for another state, then another and another as more states legalize.' With the speed at which the US market is expanding, that's not always possible."
Levy and theScore tailor their platform to this piecemeal approach. "We don't have separate apps for New Jersey, Colorado, and Indiana. It's the same app, the same wallet. There was a lot of back-end work required to approach our sports betting platform in this way, and we're taking those learnings into the Canadian market." 
At Elys Game Technology, executive CEO and chairman of the board Michele Ciavarella says: "We believe that Canada will implement a province by province framework similar to the US because each Province regulates gaming operations independently." 
Lo Giudice continues the thought: "The one advantage we see is potential for competitive differences that may make cross-border shopping variance appealing for players." 
Grey market shift
It feels unfair to say Canada's grey market for sports betting thrives, but there's an element of truth there.
Canadian bettors seek out offshore sportsbooks in order to place single-event wagers that remain prohibited by the criminal code. But based on the input of a few key individuals and companies in Canada, the advent of single-event wagering presents an opportunity for these operators. 
Burns of the CGA says: "I think obviously there are some customers that already have brand preferences in Canada, and some of those brands might be offshore sites. But some of those brands may begin to show up as licensed operators once allowed, and customers won't see much of a change in that sense."
John Levy of theScore generally agrees: "I guess acceptance of grey market operators will depend on whether those operators are welcomed into the fold. My guess is these companies, which have legitimate boards and operations, will be able to get licensed in Canada. I think the movement here will be open and fair competition. As long as everybody's playing by the same rules, we'll compete here just like we compete in the US."
In short, Canadian sports betting movers and shakers seem to agree that grey market operators will mostly be welcomed into the regulatory fold. 
"We expect a sudden emergence of offshore markets to seek regulation should the Canadian government amend the criminal code to allow single-game wagering," says Matteo Monteverdi, CEO of Elys. "We saw that clearly happening when igaming was fully regulated (i.e. Ontario with OLG) and we expect that sports betting will follow a similar trajectory."
The Ontario effect
Sports betting stakeholders are excited about Canada on a national scale, but much of the conversation gravitates toward Ontario, which is going as far as to prepare legislation to open its igaming market to private operators. And fairly so, considering its comparisons to the US market. 
"With a population of 15 million citizens, Ontario could be analogous to the fifth-largest US state. Given the size, it is within reason to believe Ontario could approach figures seen in New Jersey and Pennsylvania as the market matures," says Lo Giudice.
As CGA president Burns puts it, Ontario is already in the throes of the regulatory process. 
"Ontario is the biggest market in the country," he says. "The province is doing work to create an online regulatory framework to invite operators to come and be licensed and operate in Ontario. 
Ontario's sports betting market is expected to open at the end of 2021 [pending the passing of Bill C-13]. There's a lot of terrific options for customers, and I think it's going to be an exciting time, especially for Ontario."
"To put things in perspective, this is a megastate." That's John Levy of theScore again. "Ontario isn't an add on. This is a huge prize. In terms of GGR, Ontario could bring in $1.5bn to $2.1bn." 
But, of course, everything takes time. "That's not Q1," Levy says. "But wait a couple of years and that's the prize. It's why everybody is so excited."
Sports for the masses
The Canadian market represents a vast opportunity that includes a massive Ontario market, a new avenue to legitimate offerings by grey market bettors, and heretofore untapped revenue potential. 
How operators, regulators, and the like take advantage of these opportunities and what they mean for the industry is yet to be seen. But there's one throughline in the collective Canadian outlook toward single-event wagering, and it has to do with the prime question: which sports will rise to the top when single-event wagering comes to Canada? 
"We should expect that all major professional sports (basketball, football etc.) will have a similar share of what we see in the US, but hockey will over-index given the nature of the Canadian sports fan base," says Monteverdi. 
CGA president Burns describes Canadians as "fanatic" football fans, but says there's lots of opportunities for all professional sports. 
"But I've said this to every sportsbook operator I've talked to: If you can find a robust in-game betting product for hockey, you win," he adds. "As a hockey fan that's the key, in my opinion. When leagues operate at normal paces, you can find an NHL game on TV in Canada on any given night. We don't just watch our home teams, we watch all of them. 
"My own personal view is that betting on the outcome of a hockey game is not a lot of fun, but betting on the action inside of the game is fantastic. I think it can be turned into an excellent product, and someone who has a robust platform for those fans will do very well in Canada."
Levy adds: "In Canada, we're glued to the TV on Sundays, Monday nights, Thursday nights for the NFL game. We're big NCAA, NBA, and NFL fans. There's not a ton of unique learnings with regard to sports and their popularity here. 
"It's not going to be a sudden rush to bet on lacrosse. So the impact of US sports in Canada is dramatic," he continues. "Of course, hockey has always been important, especially this year now that there's a Canadian division. I think hockey in Canada will take a little more pre-dominance than it does in the states."
For those interested in hearing more perspectives on Canada's sports betting market, and the potential liberalization of igaming in some provinces, tune in to the webinar Canada's PASPA moment, on January 28.
This features a host of industry stakeholders, sharing their views on what the country's sportsbook market may look like in years to come, and whether other regions may follow Ontario's lead by opening up to private operators. Register here to book your place.