Esports betting in North America clearly offers a huge amount of potential, but almost all of this has so far been untapped. Pandascore head of sales Oliver Niner argues that collaboration between operators, regulators and – most crucially – suppliers is the key to unlocking this potential.
Regulators, operators and suppliers alike see the opportunity the North American gambling market presents. It has the potential to be one of the biggest sports betting markets in the world, and esports has a firm place in that.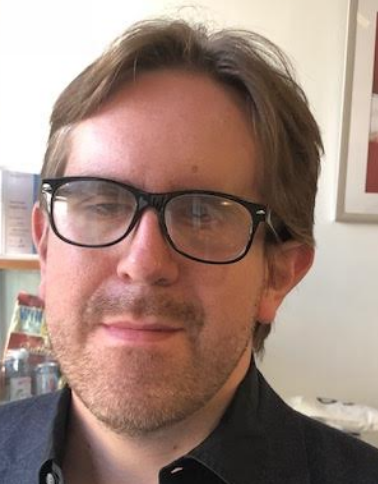 North America is the second-biggest consumer market for esports in the world, only after China. It follows that there will be a significant number of potential customers available for operators who want to combine their love of their favourite esports titles with the same thrills of betting on their favourite NBA or NFL team.
However there are few easily translatable models for esports betting success in the region. While in markets like Europe generally there is only a national-level body to engage with, the state-by-state approach in the US means that each conversation comes with its own nuances, particularly when it comes to knowledge about esports itself.
Some states and provinces have specifications for esports, while others have included it under their sports betting regulations. To harness the opportunity North America presents, close collaboration between regulators, operators and suppliers is essential.
Differing adoption levels
Colorado is a good example of a quite progressive regulatory approach to esports betting.
Esports betting is legal in the state and there isn't any distinction between esports and traditional sports. It all falls under the same umbrella – including guidelines on age compliance.
Colorado offers a wide range of games, professional leagues and markets to players. There is a degree of flexibility and fluidity about what falls within the 'esports' classification – giving bettors more of what interests them and positioning the state well for future growth.
New Jersey's approach
New Jersey has made a lot of headlines across endemic media with its esports betting push. It's legal to bet on esports but only within certain parameters. Currently, there is a $100 maximum wager and $500 maximum win limit for esports matches unless the regulator provides explicit exceptions for an event.
Additionally, you can't bet on a competition where the majority of competitors are under 18. This makes sense as some professional leagues have average player ages of 20-21, much younger than in many traditional sports. 
We're waiting to see how the implications of these wager and win limits play out. While they can be seen as a positive preventative measure for risky betting behaviour, we've seen operators in the state yield very low and even negative monthly revenue. Whether this is a marketing challenge or a follow-on from regulation remains to be seen.
Further north
The Canadian province of Ontario legalised esports betting on April 4, with many operators seeking to secure their share of this high-potential market.
Esports was included as part of broader sports betting legislation rolled out by the Alcohol and Gaming Commission of Ontario (AGCO). Similar to New Jersey, betting on an esports match is permitted provided the majority of the participants are at least 18 years old.
There you have a mixture of international operators and locals like Rivalry – the latter being an esports-focused book that's moving into traditional sports betting.
Collaboration and education
The industry is watching closely how esports betting develops in North America, especially so because this year's League of Legends World Championship will take place across Mexico City, New York, Toronto and California later this year.
It's imperative that suppliers work closely with operators and regulators in states where esports betting is legal or soon to be legalised. Suppliers are an invaluable source of education and guidance for the esports betting industry. 
It's suppliers who are working with operators in jurisdictions all over the world. It's suppliers who are handling and processing the data, refining the modelling and setting the pricing. It's suppliers who are sources of knowledge for many esports titles both different and emerging. And it's suppliers who are driving product innovation based on customer feedback to help operators scale their esports offering.
Each state is different so there may not be any single formula for success from a regulatory perspective. But it's in the interest of suppliers and the sector more broadly to harness the energy and opportunity that esports offers. When the whole sector succeeds, we succeed.
Oliver Niner is the head of sales at PandaScore, the betting industry's leading esports data and odds supplier. Having studied history Oliver started his career at Betgenius when it was still an odds comparison and white label business and moved through senior positions in customer service and account management.
He then held roles at Marathonbet, Oulala Games, PIMS SCA and most recently at start-up platform provider Atlas IAC where he was commercial director. His knowledge and experience has taken him to various global locations over his over 15 years in the industry and he has built an extensive global network having lived in both Malta and Estonia for his previous positions.
Having worked for both B2B and B2C organisations across all product verticals in the gambling sector, Oliver aims to use his end-to-end knowledge of product and service to deliver sustainable, high-yield returns for PandaScore's clients.