With user acquisition costs are unsustainably high, the pressure is on the industry to find ways to bring new players on board at a lower cost. Cole Rush speaks to companies pursuing two contrasting options to achieve this. 
If sports betting's meteoric rise to mainstream culture has taught us anything, it's that there are multiple pathways to success. And, luckily for the industry, all are equally viable. From a macro, market-entry perspective, operators have shown us how various methods can lead to a solid position in the US. 
DraftKings and FanDuel got their hooks in many markets with daily fantasy sports. PointsBet piggy-backed off its success in Australia, creating a robust Stateside offering. theScore translated its media business into a thriving sports betting userbase. 
Simply put, there isn't exactly a "right" way to get into sports betting, which makes the industry competitive. 
But now, with established operators cementing their positions in mature markets such as New Jersey and Pennsylvania, plus upcoming jurisdictions like Arizona or Maryland, the question shifts. Instead of "How can we get a foot in the door?" it's "How can we get users to our platform?" Answering that question by attracting a bevy of new users is one thing, but building an audience in a cost-effective manner is a separate matter. 
Chalkline, spearheaded by CEO Dan Kustelski, offers a free-to-play channel that acts as a pipeline for user acquisition. 
Meanwhile, Tipico is leveraging its recent partnership with Gannett Co., Inc. to draw new bettors in through media channels. 
Two paths, one destination. 
Free-to-play as a user acquisition tool
Chalkline gives operators a turnkey platform for live odds free-to-play games. According to Chalkline chief executive Dan Kustelski, this channel makes for an excellent user acquisition and retention tool. 
"Chalkline's freeplay games retain players who may not plan on paying to play that day," Kustelski says. "Also, many Chalkline games represent new formats for players – Bonus Keeper, Streak games, new scoring mechanisms – and freeplay is the most direct way to allow players to sample your new products."
Freeplay, in that way, can serve as an educational tool for bettors. But it also helps drive down costs, which can be steep, Kustelski notes.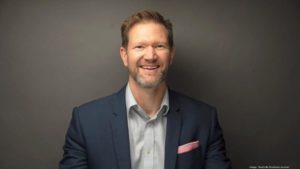 "We hear a wide range of customer acquisition costs: sometimes around $100 per player for certain segments or campaigns, but typically we hear numbers from $300 to over twice that. These high numbers are not sustainable. One of the largest US sportsbooks lost $350M in Q1, largely due to sales and marketing costs."
We're in a massive growth phase for sports betting in the US, but growing pains are starting to set in, and operators need to find paths to new users that don't come with astronomical price tags. 
Kustelski continues: " While many operators see the current sports betting and igaming landscape as a land-grab, we expect to see some consolidation as a result of the current aggressive marketing spend."
Chalkline's freeplay games can also evolve with the ever-changing sports landscape. As one league's season ends, another begins, continuing a cycle that fuels Chalkline's user acquisition strategy. Keep players interested with free-to-play content, and they'll be more involved with sports betting down the line. 
Kustelski notes that the progression of any given sports season also brings with it new markets. "As each new major sports season starts again, many players that were in 'future-regulated' states when the last season ended are now in regulated states," he says. "It's a huge opportunity for operators to engage new players."
"Since UFC 264, we've been fully focused on NFL and NCAA football kickoffs, as well as the beginning of the EPL season. We spend a lot of time focused on our Big Betting Event Calendar and our clients' freeplay plans around it. It includes about 20 major sporting events, and we see terrific acquisition and engagement numbers around these events."
Where, then, is free-to-play most effective? Kustelski and Chalkline say there's inherent value in pre-regulation markets and legal markets, though each requires a slightly different approach. 
"Freeplay in pre-regulated scenarios is a bit different vs. post-regulated, and probably the most valuable of the two phases. Player acquisition costs will never be lower than they are today, so if an operator plans on being in a state when they go live, why wouldn't you start building your database today?" says Kustelski. 
Building a database and prepping customers for the surge of competing operators: easy win. But there's just as much value to be had in legal markets. 
"Free-to-play in post-regulated states serves a valuable purpose–not everyone starts betting on Day One. Late adopters and many betting-curious players will take one or two years before they place their first bet – and F2P is critical for retention efforts for every operator."
Before, during, and after regulations hit in a given market, Chalkline's free-to-play sports betting games offer ample opportunity for acquisition and retention. It's a proven avenue, and the company's games can reduce costs while also engaging players. 
Of course, it's not the only way to foster an engaged sports bettor base. 
Tipico & Gannett's media gambit
In July of 2021, Tipico and Gannett entered into a strategic partnership. Among other initiatives, the relationship allows Tipico to leverage Gannett's USA Today network, including hundreds of daily news sites. 
The partnership is similar to others in the industry, and it's aimed at putting Tipico's sports betting content in front of sports fans across the entire USA Today audience. With more mainstream attention given to sports betting, media partnerships like this one could serve as excellent user acquisition strategies. 
Keith Gormley, head of US marketing for Tipico, says: "We're really excited about this relationship. We love the national reach and local market penetration Gannett brings from a media perspective, but we've been especially impressed by their digital product expertise and engineering chops. 
"We've hit the ground running to build new offerings across the USA Today Sports network that will enhance the cross-platform user experience."
A high-profile media partnership allows for exposure at a level other marketing techniques might not be able to achieve. 
Stephen Krombolz, vice president of business development and strategy for Tipico US, says: "We have strong relationships with most stakeholders in the industry, but this strategic alliance with Gannett will raise our US profile substantially. The deal is an obvious benefit to our current and future market access partners, and along with our 100% proprietary tech, it adds another weapon to our arsenal of benefits that Tipico brings to the table. 
"The deal becomes more valuable with each new market and product we launch, so this is a key element of our strategy."
The exposure to players of all demographics is immensely valuable, of course. But is it also a path to cheaper acquisition costs?
"Awareness and trust play an outsized role in consumer consideration in the gaming space," Gormley says, "so you'll of course benefit as an operator by leveraging the decades of credibility from a news outlet like USA Today."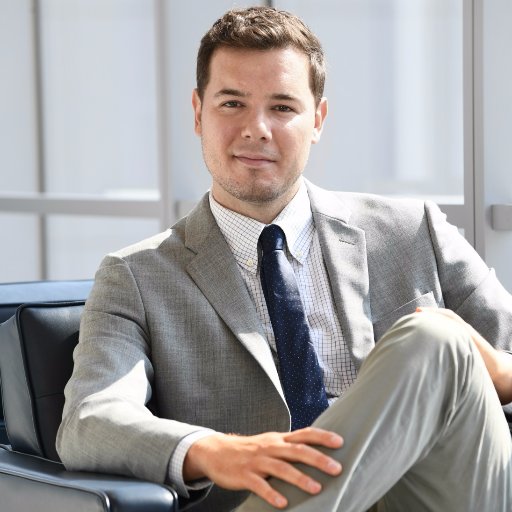 Driving down CPA is crucial, but Gormley sees the media partnership as beneficial in more ways than cost-effectiveness. 
"Reduced cost, sure, but also reduced friction in the funnel," Gormley continues. "It will only work when there is true collaboration on the content and data provided to the end-user. The utility value must be there – it can't just be a series of ads pretending to be journalism."
Gormley also emphasizes that these partnerships can only draw new users in for meaningful engagement if appropriately structured. A surface-level logo share with sponsorship decals can be beneficial, but those strategies won't always cut it as acquisition tools.
"Any operator can buy media inventory and launch a few banner ads or affiliate links," he says. "The real success comes from true partnership: co-branding and co-creation of content, data sharing, and fully aligning on goals for the program. Some tie-ups are getting parts of this right, but others seem to be glorified ad buys."
Tipico and Gannett have an impressive slate of campaigns prepped for the end of 2021 and leading into 2022. "We have some exciting plans for the back half of this year, starting with NFL kickoff and ramping up into 2022. 
"The integration of our proprietary odds into the Gannett digital and print ecosystems at the national and local level is just the start. Expect to see a wide rollout of free to play, plus new video, podcast and digital content series, social media activations, and much more."
Hopefully, that translates into a slew of new sports betting enthusiasts engaging with Tipico's offering. Gormley closes with a sentiment with which most operators likely agree. 
CPA costs are high, and when asked if that level is sustainable, Gormley says simply: "No, of course not. But this is a marathon, not a sprint. We are confident that over time, product wins."