Michigan Lottery has been at the forefront of online lottery provision in the US. Shannon DeHaven, deputy director of digital operations, gives iGaming Business North America some insight into how the lottery continues to strengthen its offering 
iGB North America: You've been up and running online for more than four years now. What share of the active player base in Michigan is now playing online?
Shannon DeHaven: Michigan has a population of approximately 7.8 million adults. Of this number, approximately 1.1 million have fully registered accounts and about 500,000 of them, or 45%, have played ilottery.
And what share of this is coming from mobile?
About 75% of our activity is coming from mobile.
How do the demographics of the average online player compare with those in the retail environment?
Our online players do skew slightly younger. About 32% of our retail players are aged 18-45, while 49% of our ilottery players fall within that age range.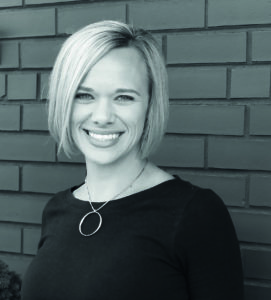 How have retailers been impacted by online lottery? Now that the online market is well established, is it clear whether or not online play is complementary to retail play or has it cannibalized retail revenues to some extent?
Our retail business continues to grow. In fact, in FY18 our retail instant games (also known as scratch-offs) had the highest growth rate, at 12.6%, when compared to other US jurisdictions. To date this fiscal year, sales are up again on instant games by nearly 14% and on draw games by about 8%.
What sort of marketing has proven most successful for your online offering: traditional or digital? Are there particular strategies or campaigns that worked especially well?
I'd say that our first traditional marketing campaign that included TV and radio, in addition to digital, was very successful at informing the general public of our online offerings. This campaign launched about 1.5 years after our ilottery instant games launched and just a month after our draw-based games. Now that our program has matured a bit more, digital media is by far the most successful marketing effort. Google paid search and Facebook allow a level of customization and targeting to achieve a much more efficient spend by capturing the right audience at the right time.
You were the first US lottery to launch an affiliate program. How successful has this been in attracting new players and how does it compare with other marketing channels?
We've had several thousand registrations with an average conversion rate of 35%. The program is just now picking up momentum; we are seeing continued month-over-month growth in terms of its share of total acquisitions and the program is now well positioned to continue in that direction.
How important is personalization in ilottery in terms of customising the user experience, both in marketing and in games?
Incredibly important. Segmentation did not exist on the retail side of the business like it does with ilottery today. We simply did not have the same level of insights at retail, making our marketing efforts more broad. Our online players expect that marketing messages and in-game offers are specifically relevant to them and their play habits. This has been critical for player retention. We can offer players the right offer for the right game at the right time.
How do you expect the DoJ's reinterpretation of the Wire Act to affect your operation in future, bearing in mind its recent announcement it is reviewing the position with regard to state lotteries?
In regards to the DoJ opinion, the lottery has and will continue to operate in compliance with state and federal law. The DoJ opinion is only an interpretation and not a change of law.
What sort of take-up have you seen among both existing and new players for your recently launched virtual football scratch card?
Endzone Payout, the virtual football game, is doing OK on our side, but it's important to note that there were some platform limitations with the game that I would say impacted the overall performance. For example, we have what most would consider a higher than typical percentage of Internet Explorer users and the game is not available on Internet Explorer. That said, the game still falls within the top third for single ticket sales currently.
Shannon DeHaven will be presenting 'Case Study: Michigan's journey incorporating ilottery' in the Elevator stream during ICE VOX North America, taking place at 16:00 on 14 May 2019.