Jai Alai has long been linked to the pari-mutuel betting industry, but has been gaining fans as traditional sports betting becomes legal across the US. Cole Rush examines the rise of the growing sport.
"Jai-Alai is the fastest ball sport in the world, which surprises a lot of people. The ball travels upwards of 150 miles an hour," says Magic City Casino and Jai-Alai chief operating officer Scott Savin.  
Talk to anyone in the Jai-Alai orbit, and that's the first fact you're likely to hear. It's fitting, too. The speed of the ball, in a way, matches the sport's rise to the public eye.  
"A recent TikTok video explaining how the game is played went viral with more than 7.5 million views in just over a week," Savin says, speaking to the game's increased exposure.  
Though it's hard to be sure, this appears to be the video in question, and it is indeed an excellent Jai-Alai primer.  
With Jai-Alai now firmly nested within the sports betting world and ever-growing in popularity, Rush Street Interactive CEO Richard Schwartz and Magic City Casino COO Scott Savin share their unique perspective on the sport.  
Rush Street and Magic City are well-equipped to skyrocket the sport into the mainstream, and they already have plans to build new audiences for Jai-Alai. In September, Rush Street Interactive announced an exclusive Jai-Alai sports betting partnership with Magic City. Now, they're working together to share the game with a broader fanbase.  
Humble beginnings 
"Jai-Alai, meaning 'Merry Festival,' originated as the sports of the Basques in the northern part of Spain and southwestern France in the Pyrenees," says RSI CEO Richard Schwartz. "The game evolved from different hand and racquet sports and became known as Basque ball. The first indoor court was built in Marquina, Spain in 1798."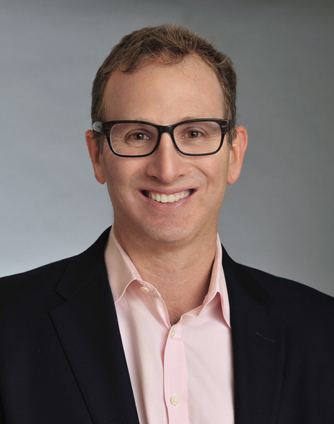 By 1857, the sport fundamentally changed with the invention of the cesta, the wicker basket players use to catch and throw the ball. The first iterations were held, but cestas were later altered to be worn. 
"In the late 1800s," Schwartz continues, "Jai-Alai spread to Italy, Mexico, and Cuba. With its popularity growing, Jai-Alai was exhibited at the St. Louis world's Fair in 1904 before reaching Miami, Florida in 1924." 
The sport was played in an exhibition format until 1931 when Florida authorized pari-mutuel wagering.   
Now, Jai-Alai is gaining new fans and players at a rapid clip.  
The basics 
Jai-Alai could be considered part of the racquetball/squash family. Passing comparisons to tennis are also fair game. A traditional Jai-Alai court—called a fronton— has a concrete floor and walls on three sides. Magic City's fronton is 120 feet long and 40 wide.  
Jai-Alai is played with a very hard ball, "harder than a hockey puck and a little bit larger than a lacrosse ball in size," says Magic City COO Scott Savin. "The players wear a cesta on their right arm—even if you're left-handed, you play Jai-Alai with your right hand—and it's similar to tennis in that serves have to land in a certain area." 
Play begins with a serve, and the ball flies at those 150-mph-plus speeds straight back at the players on the court.  
"You win a point if the opposing player drops the ball, or if the ball bounces twice before your opponent can catch it," says Savin. "If the ball is thrown out of bounds, the opposing team earns a point." The athletes are allowed two serves, and whoever wins the point retains the serve. The loser of the prior set always serves first in the next.  
Sets are played to six points, and 2 out of 3 sets wins a match. Jai-Alai moves swiftly; games can be over in 10 to 20 minutes.  
Perhaps this begs the question: can anyone pick up Jai-Alai? "All you need is a ball and a wall," Savin says. That and a cesta. You can buy cestas or find substitutes from other sports. 
"Jai-Alai is played professionally in Florida [at Magic City], but there is a strong amateur base of players in Connecticut, Miami, and the Tampa-St. Petersburg area. There are frontons located in these places where amateurs have played for decades and continue to promote the sport." 
Savin notes that public handball courts or tennis courts with solid walls are great places to practice. Any outdoor area with a wall will work, too.  
Modernizing Jai-Alai 
For years, Jai-Alai has flourished under a pari-mutuel betting structure.  
"When we started in 2018," Savin says, "it was purely pari-mutuel…like horse racing or dog racing in terms of how wagers are placed." Exactas, trifectas, Superfectas, and other racing-associated bet types have been popular among the Jai-Alai crowd. But it's also been the only option for some time.  
Sports betting has fundamentally changed Jai-Alai's growth prospects. The result? A restructuring of game and tournament formats to fit a shifting gambling landscape.  
"We've really transitioned primarily over the last year to have a go-forward plan for Jai-Alai on a sports wagering platform where it's no longer played in the rotational style with eight players or eight teams," Savin says.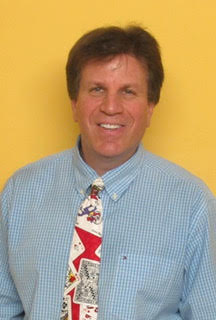 Instead, Magic City is transforming Jai-Alai so the sport can slot itself neatly into the sports betting arena.  
"Our new, innovative take on Jai-Alai departs from the traditional pari-mutuel games to bring the world's fastest ball sport to a modern audience," says Richard Schwartz. "Jai-Alai H2H consists of head-to-head matches in singles or doubles pairings that mirror the flow and intensity of a tennis match." 
Scott Savin draws one unexpected comparison to another fast-paced sport when describing the action of Jai-Alai.  
"I would equate Jai-Alai live with hockey live," he says. "It's a much better game to watch in person; you see the speed and athleticism…It's fast. It's dangerous. It's phenomenal to watch in person. It's great to watch via stream, but very much like hockey, to experience it in person is thrilling." 
Building a betting sport 
A fast and furious sport, Jai-Alai's action-packed gameplay seems the ideal fit for new and seasoned bettors in legal markets across the US. Rush Street Interactive and Magic City are already capitalizing on the electric nature of the game.  
"Rush Street Interactive has developed sports wagering odds on Jai-Alai that include pre-match bets, bets on sets, and betting on individual points," Savin says.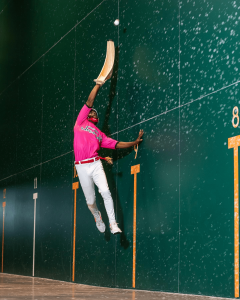 That goes hand-in-hand with constantly updating in-game odds on the matches.  
"In the future, over/under on the number of points in the match and team odds are being considered. The goal is to provide a large number of wagering options over a short duration of time as a match can take just 10 to 20 minutes to complete." 
Jai-Alai may look different from its traditional sporting counterparts, but the evolution of the sport means it can latch onto wager types that feel familiar to bettors. Moneyline bets are chief among them, allowing bettors to wager on the outright winner of a match with odds commensurate to the player/team's record, skill, and performance.  
The add-on opportunities abound, too. Player propositions, totals, and even futures are all under consideration. The future of Jai-Alai looks bright.   
Integrity, too, plays a crucial role in establishing Jai-Alai as a fair sport worthy of odds and bets. "Magic City Jai-Alai, which opened in 2018 under the regulatory oversight of the Florida Department of Business and Professional Regulation, has taken a modern approach to protect the integrity of its matches and to improve the reputation of the sport to earn bettors' trust," says Richard Schwartz.  
The organization runs training programs and conducts background checks for athletes, staff, and officials.  
"From day one, the league has partnered with the nation's premier integrity monitoring and oversight body, US Integrity, to independently ensure only the highest levels of athletic and sports wagering honesty," Schwartz says.  
 With the integrity piece on lock, betting-friendly match structure, and a fast-paced gameplay loop, Jai-Alai is poised for a massive growth spurt.  
"We will introduce a team concept in 2022," Scott Savin says when asked how Jai-Alai might expand its audience. "That will continue efforts to mainstream the sport for traditional sports fans." 
"With the associated speed, danger, and athleticism required to play the game," he continues, "Jai Alai can become a widely accepted sports wagering product if content distribution deals are struck that give the sport the needed exposure."