A flurry of recent deals have seen a number of operators pair up with combat sports organizations. Could mixed martial arts events one day be considered as vital a sport for bookmakers as the major leagues?
Move aside big four fans, combat sports are on the rise. 
While basketball, football, baseball, and hockey enjoy the steady popularity they've capitalized on for many years, the growth of US sports betting has opened new doors for combat sports. 
Mixed martial arts (MMA) and the leagues that run high-profile events such as Ultimate Fighting Championship, the Professional Fighters' League, and Bellator MMA, to name a few, are skyrocketing in popularity. 
Once a fledgling start-up sport existing in relative obscurity, the combat sports industry is now settling into the mainstream thanks to unique competitive structures and enticing betting opportunities. 
Pair increasingly popular combat sports with the ongoing growth of sports betting in the US, and there is a massive one-two punch that could shake up both sectors.
Where fighting fits
If US sports betting is a puzzle, it's not an easy one. It's a thousand-piece jigsaw, in which the pieces constantly shift and change size, only fitting in one specific spot for a brief moment before the entire image shifts. 
Growth begets change, and sports betting offers both in spades. For combat sports leagues and betting stakeholders, timing and positioning can be tricky. But as they're on a growth path, fighting leagues can slot neatly into the puzzle and grow right alongside the sports betting industry. 
Plus, combat sports enjoy a nice advantage: their fans are ready-made for the sports betting world. 
"The continued growth [of combat sports] is exciting in the US," says Pete Murray, chief executive of the Professional Fighters League (PFL), founded in 2018. "Combat fans are predisposed to engaging in the betting space. We have a foothold as an organization and as a sport."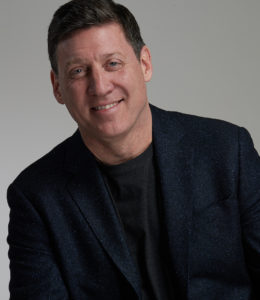 The PFL is looking to disrupt the industry and change the way people consume fighting sports. Recent deals with DraftKings and BetMGM are promising signs of future success. 
"We're changing the game by leading with innovation in sports betting," continues Murray. "We have SmartCage technology, which lets us offer unique bet types, especially props. We can measure an athlete's performance in real-time and integrate it into our broadcast and betting content. Strike speed, number of strikes, we can track it all and tie it to the action."
Murray's comments strike to the heart of what combat sports betting means for the industry at large: change. Fighting is a new world compared to the other mainstay sports that bettors typically flock to. 
"We've looked at a decade of phenomenal growth [for combat sports], and they're mainstream," says Brandon Walker, Head of Amelco USA. Amelco offers full-service online platforms to operators such as  Fox Bet, WynnBet, Action24/7, and others. "Outside of the four main sports, fighting is recording spectacular numbers as each month passes, especially with Conor McGregor back in action." 
Walker continues: "Why is it working so well? It fits perfectly into the betting mix as it operates on a calendar that's separate to the NBA and the like." 
Because it fits so well, fighting could make the "big four" the "big five" in the near future. 
The sports betting effect
Thanks to a unique format and distinct appeal, combat sports have already seen a massive surge in popularity over recent years. And with sports betting laws popping up in various markets (even those that have historically shied away from commercial gambling, such as Arizona or Florida), the sector stands to bring plenty of new fighting fans into the mix. 
DraftKings director of race and sportsbook operations Johnny Avello says MMA is highly popular already but, especially when first-rate cards, with the biggest names, are offered.
Adi Dhandhania, senior vice president of strategy and interactive for Bally's Corporation, agrees: "While the impact of sports betting on combat sports is in its early stages, we believe that, over time, it will generate new fans. 
"We also expect that combat sports will experience further growth as innovative and technological advances related to data capture and tracking enter the market."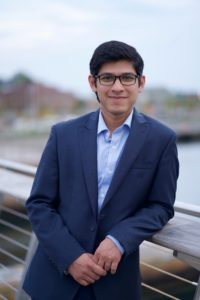 He says a symbiotic relationship between betting and combat sports could develop. 
"We anticipate that combat sports will play an integral role as sports betting legislation rolls out across the US, and believe that combat sports can benefit significantly as a result of sports betting," Dhandhania explains. "Sports betting partnerships can lead to enhanced exposure and broader distribution of content, thereby growing the sport and its fan base."
For PointsBet sports analyst Mike Korn, the social aspect of MMA betting will be key to ramping up investment for casual fans and experienced bettors alike. 
"You can be excited about an event, or a card while you're hanging out with your buddies," he says. "Maybe you throw a couple bucks on the fight, and it makes you want to watch it more since you have that skin in the game. 
"The bigger fights – McGregor, Diaz, Khabib – attract attention no matter what. But for the preliminary cards, with relatively unknown fighters, putting a few dollars down generates interest where before there may not have been much investment."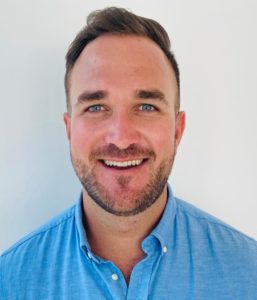 Amelco's Walker says this convergence was only a matter of time. Betting is already becoming part of fans' conversations before a fight.
"I was at a UFC match in Scottsdale, Arizona, a few weeks ago and could really see the entertainment factor that betting brings to the table for fans," he recalls. "This is a sport with a dedicated following – and fans love to pit their skills and knowledge around fights against the 'house'.
"In many ways, this was always going to be inevitable. Given the US's unique passion for stats around the performance of their favorite athletes – and the surge in NFL prop-betting – this was always going to be an instant adoption by both UFC/MMA fans as well as wider sports bettors. 
"As more US states come online, we'll continue to see the exponential growth we're witnessing now." 
PFL chief executive Murray adds that sports betting is now creating a path for organizations with proprietary intellectual property to engage directly with fans or third-party partners. 
"It can help drive ratings and engagement. The betting category and combat sports are poised for explosive growth to come. We think it's great."
Fighting for mass appeal
It's safe to assume nearly every sport featured at a given sportsbook can stand to gain a lot from the exposure. But combat is a different beast. 
Fighting sports don't have the same schedules, rosters, or regional team fanbases as the NFL or MLB. It may seem like an obstacle, but the key differences between combat sports and popular team sports actually serve to set the sector apart from its more formulaic brethren. 
"During their respective seasons, the big four play every night or weekly, and it becomes quite routine," says Avello of DraftKings. "Fighting reveals their cards months ahead, and the marketing teams hype the events, creating a yearning for the matches." 
While that structure can create buzz and massive hype, it's more emblematic of UFC's structure. Newer leagues like the PFL are disrupting that structure and introducing a more familiar format to the space.
"PFL is unique because we have a sports season format," PFL CEO Murray says. "Individual fighters compete in a regular season, playoffs, and a championship. We have six weight classes, five for men and one for women. The season offers a $1m purse."
Turning the combat sports format on its head yields some exciting developments, according to Murray. "We've executed two seasons, and we're in the midst of our third. We have top-ranked athletes, star fighters involved. The competition has been great with many upsets. We have playoffs coming up in August, featuring four top athletes in each weight class. The winners get to the championship – a chance for big money."
The structure of the PFL has the advantage of familiarity, he explains. "PFL fans can place bets similar to what they might find in other leagues like the NBA or NFL. Who will be the champ, who will make the playoffs? We have an exclusive foothold on these types of bets – props, futures – in the MMA space."
The bonus PFL provides to bettors? The best fight the best. "We're built on meritocracy," Murray continues. "Athletes earn their way, individually, to the post-season. Fans can rest assured that athletes who've earned their way are competing with other top fighters. That meritocracy makes us easily comparable to other sports; our athletes can control their own destinies." 
Even with a structure reminiscent of other sports, however, fighting differs from its team sport cousins. Combat sports are uniquely suited to bet types that sportsbook enthusiasts might not encounter daily but are still enticing all the same. 
"It's A versus B – a head-to-head match, rather than a team game," says Amelco's Walker, "And rarely a draw. With each big fight comes hype, buzz, and potentially, a knockout at the end. You have hugely disciplined fighters taking part, truly the best in the world, and the entertainment – and indeed skill – that comes with that make it completely unique."
Korn of PointsBet identifies the reliable nature of MMA as a critical selling point for bettors. "I would say it's pretty similar to football in that you know there's a specific day of the week that'll feature a tentpole event. You can prep for that day and bet on the event, whereas you have games happening every day in hockey or basketball. UFC betting is something more people actually want to do as fans of the sport, so they seek it out."
Beginning bets
With a variety of options on the table for new and experienced MMA bettors, where should rookies start? Jumping into a football, baseball, or basketball game is easy enough; the bet types are always standard, and bettors can use moneylines, spreads, or totals as launchpads into props, futures, and other, more complex wagers. 
Combat sports can and do offer similar bets in many cases, but barriers to entry exist for new bettors because it's an individual sport. However, most of the stakeholders agree, there's a simple and easy starting point for MMA-betting newcomers. 
"Traditional bets, looking at the odds of who will win or lose," says Murray, who adds that prop bets and futures are prime offerings for PFL bouts, given the league's unique structure. 
Walker, on the other hand, says: "I'd go for high-level moneyline bets – head-to-head and winners markets are always strong. 
"Potentially knock-outs in certain rounds can also be a good beginners' bet," he adds. "From the sportsbook side, we certainly look to factor that into our user experience, making it easy for fans of MMA to give it a try for the first time – as to many, such a layout can appear alien at the start. It's all about making it as simple as possible to use and understand, which is crucial for that all-important retention factor."
Avello of DraftKings recommends keeping it simple at first: "The match itself is the best entry point, don't branch out too early. Get comfortable with the sport," he says. But for slightly more advanced bets, Avello notes: "Round betting and props such as Winning Method and To Go The Distance would be my recommendation for newcomers."  
PointsBet's Mike Korn, however, highlights a different type of wager. "I think one of the core products for MMA is live betting," he says. "So you want to watch a fight, and you aren't really sure before the fight who you want to bet on. Then when it starts, and one of the fighters starts doing something that you like, you can bet on them throughout the entire fight. I think that's an excellent entry point for MMA betting because those lines are constantly updated throughout the fight."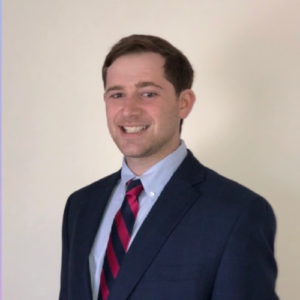 These beginner recommendations really bring combat sports full circle. The space has evolved from a niche sport into an industry boasting mainstream appeal. Existing fans and new ones are engaging in new ways with MMA. It's almost as if the sport is undergoing a renaissance.
So the question then becomes: what's next?
Limitless potential
With a strong foothold in the betting world and growth prospects looking great across the US, how can combat sports ride the wave and build a bigger audience?
"Content," says Murray. "Beyond delivering the video feed and data feed, it's really about creating and distributing content to build up to an event, to connect with the athletes. Content gives us color on their backstories, history, credentials, and possibly hints as to why the odds lean one way or another. It's all about storytelling. That's what gets an audience interested."
PFL has introduced technology that fuels storytelling, too. "We launched the first ghost cam ever," says Murray. "We make the cage disappear in the broadcast, so we're providing an unprecedented view of the fight. It's not an overhead view; it's right there in the action. 
"We've also introduced ref cams, giving viewers a look at the referee's perspective." These innovations, plus PFL's SmartCage technology, feed more content to viewers, offering a 360-degree look at a match-up before, during, and after. 
Amelco's Walker also notes storytelling as a huge positive. "Cross-brand collaborations have proven successful in the past, and I think we'll see plenty more to come in that space. 
"Creating a 'story' around fighters also greatly helps to create a bond between them and the fans. Formula 1, for example, did a great job with Netflix to create Drive to Survive. I think there's a lot to be learned from that as, after all, the likes of Netflix can complement online sports betting as key parts of the daily entertainment mix, whether on smartphone or desktop."
Korn concludes by pointing out that MMA is only in its early stages. 
"The ceiling for combat sports is so high up, and there's so much room to grow. Baseball, basketball, football…they've been around for years and years. MMA will get there, and the creativity that'll power that growth, I think, is limitless."