Following his piece setting out the state of play for US horse racing, Cole Rush speaks to the industry about how the tracks can better engage with an expanding range of legal products.
"Horse racing has gone from a sport that enjoyed a wagering monopoly at the beginning to now being a niche sport," says Michele Fischer, North America consultant at SIS. 
And it's true; the bugle call, the trotting promenade to the gate, the dramatic start, and the photo finish were all – at one point – standard for US bettors. Before casinos, and long before you could place a bet with a few taps of a finger, there was the thrill of horse racing and the bets that accompanied it. 
Previously, iGB North America covered horse racing and its relationship with the rapidly expanding sports betting and online gambling markets. Here, we flip the script for a deep dive into the strategies tracks can employ to capitalize on the digital gaming revolution.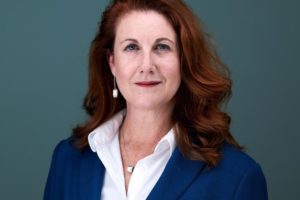 "It's make or break time for horse racing," says Fischer. "We've never had more legal gambling opportunities than we do now in the US, so horse racing needs to find a way to capitalize on this and figure out a new self-sustaining model."
In a world packed with players of all kinds who consume information and place bets digitally, race tracks and racinos have one thing that can simultaneously be viewed as an asset and a setback: physical space. 
Opportunity knocks
Are racinos the future?
This question kickstarted my exploration into race tracks and their unique industry positioning. Once a cultural staple, race tracks have become rare, and casual bettors haven't latched onto racing as they have with sports betting. 
So instead of asking whether racinos represent the future of horse race betting, the question evolved. How can race tracks capitalize on their existing assets to spark meaningful growth? 
The idea is by no means a new one. In fact, many tracks across the US are already upgrading to keep up with changing attitudes toward gambling as a whole.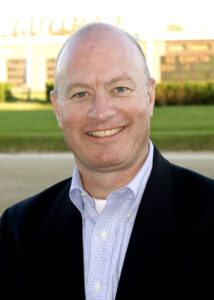 Take Hawthorne Race Course, the longest-running family-owned race track in the United States. Located in Cicero, Illinois, Hawthorne has already laid plans for a significant expansion made possible by a state law that allowed tracks to add casino games to their properties. That same law, by the way, legalized sports betting in Illinois.
Tim Carey, president and chief executive of Hawthorne, says: "In July of 2020, Hawthorne became the first track in Illinois history to receive preliminary approval from the Illinois Gaming Board to move forward with casino development plans, which, for "Chicago's hometown track," features a $400 million redevelopment of the 113-acre property to add slot machines, tables games, a sportsbook and other hospitality amenities. 
"In September of 2020, Hawthorne opened a preliminary retail sportsbook with PointsBet to take bets during casino construction to complement PointsBet's online and mobile platform which also launched in Illinois in September. Subsequently, Hawthorne and PointsBet opened additional retail sportsbooks at two of Hawthorne's off-track betting parlors. A third off-track location will open later this year."
The colorful history of Hawthorne (which was founded in 1891) continues in the digital gaming era thanks to a one-two punch of state legislation and the drive to garner a larger audience. And it comes at a crucial time. 
But not every market offers legislation that allows such a sweeping change, which brings us to an important point. 
Geography matters
Gambling legislation varies from one state to the next, a fact made more glaringly obvious than ever by the proliferation of sports betting. In New York, digital sports betting is soon to be legal, but the state is still in the throes of regulation. Bettors instead find refuge in nearby New Jersey, where online gambling is completely legal, and dozens of operators flourish. 
But New Jersey isn't quite as friendly to its horse racing industry. Not out of malice, though – it's simply a different beast. 
And racing's role was significant. After all, it was Monmouth Park that led the charge to overturn the Professional and Amateur Sports Protection Act (PASPA), says chairman and CEO Dennis Drazin. 
"We were involved since 2012 in getting PASPA overturned to bring sports betting to New Jersey," he says. "Now, we operate a race track, off-track betting, and we partnered with William Hill to open a sportsbook in 2018."
While the sportsbook is a great addition to Monmouth Park, New Jersey law prevents the track from expanding into other gambling arenas. 
"Race tracks have pari-mutuel gambling and off track wagering systems, but no casinos," says Drazin. "There's been no expansion of casino gaming outside of Atlantic City. That was defeated in a ballot referendum."
Could that outlook change, given New Jersey's welcoming stance toward online gambling in recent years?
"It should change," says Drazin. "But will it? That's up to the Governor and the legislature. If they open casinos in New York City, that may encourage our state to think about trying for [casinos] in the Meadowlands."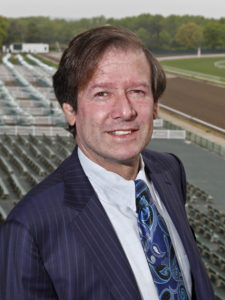 While opportunity abounds, it can be limited based on state laws. Hawthorne's Land of Lincoln and Monmouth's Garden State each present distinct hurdles for race tracks to overcome in the race to reach new bettors. 
Exposure begets expansion
Most industry experts seem to agree that to bring horse racing back into the mainstream gambling space, exposure matters more than expansion. This doesn't preclude expansion into the casino space. It simply means we won't see a new influx of race tracks anytime soon. 
Instead of building new properties for bettors to visit, the driving force is providing plenty of incentives for bettors to visit existing properties. 
One such incentive, according to Michele Fisher of SIS, is fixed-odds wagering. "There's been a lot of talk of how the fixed-odds model could bring in a new set of fans who are looking for something to bet on between other events at sportsbooks."
Fisher admits that racing is "no longer a mainstream sport", and American bettors prefer smaller wins to large jackpots. 
"Therefore the betting culture to introduce fixed-odds is more challenging than in the UK and Australia," she says. "The sport used to hold a monopoly, but the general public are now more inclined to follow other sports such as football, basketball, baseball, soccer, and even esports." 
"For fixed-odds betting on horse racing to attract new bettors," Fisher continues, "it must be presented in a different way to pari-mutuel – such as a one-click bet, with bite-sized information available to help them make informed decisions and feel more comfortable when engaging with the product. 
"Fixed odds also provide more opportunities to introduce new betting types, such as parlays and propositions, which aren't available through the current tote offering. It can't be stressed enough how important the financial model to the racing industry is, as well as how the back-end trading, odds compiling services and technologies are for this to be successful."
Learning the turf
Almost anyone can identify at least one major horse racing event. Chances are the Kentucky Derby, Belmont Stakes, or Preakness Stakes will pop up first in any informal survey of a US bettor or sports fan. Perhaps the Grand National if a bettor is globally inclined. And despite horse racing's niche status, people know these events. 
Tim Carey of Hawthorne notes that horse racing exists in a nebulous in-between area between the gambling zeitgeist and obscurity, depending on the event.
"In some ways racing is very much a niche form of gambling, but in other ways it is very mainstream," he explains. "The Kentucky Derby continues to break records for both attendance and handle. Major broadcasters have continued to expand racing coverage outside of the Triple Crown and Breeders Cup. And that other subset of daily players (sports bettors) wager on racing with both interest and understanding, albeit with less frequency than veteran race fans.
Furthermore, when professional sports were suspended as a result of the novel coronavirus (Covid-19) pandemic, most tracks were still able to operate, Carey points out. This was down to the inherent social distancing of on-track participants and a virtual audience of handicappers that could engage through online and mobile advance deposit wagering. 
"Handles for even small race tracks grew exponentially as horse racing was rediscovered as the original sports betting with very profitable odds particularly because it was so accessible via popular ADW platforms, including Hawthorne's own Club Hawthorne app," Carey says. "Because there is no equivalent national organization in racing like an NFL or NBA, the marketing of racing is only regional except for national marquee races like the Kentucky Derby."
Because races like the Kentucky Derby and Preakness Stakes enjoy national popularity, bettor education becomes a good growth path. Promoting horse races in sportsbook apps – especially during slow periods for major sports – can be a huge boon to racing operators. 
"The more places horse racing appears, the more likely people are going to pay attention to the product. During the quieter periods is the optimal time to promote horse races to increase engagement," says Fisher.
But education isn't just about letting bettors know the options are available. It's about teaching bettors how horse racing works. What to look for, how to understand the information surrounding a race, and the other intricacies that make horse racing such an appealing and special sport. 
"Educating your customers who may not understand the sport is crucial, too. It can be intimidating for beginners when they first go to a track, but they can still enjoy the experience as much as the experts do if they're educated in the correct way," continues Fisher. "They don't need a huge depth of knowledge in order to understand the action. Making it simple and easy to understand is key." 
Drazin adds that bettors need to be exposed to horse racing to understand it, which in turn puts the onus on the tracks to make it more attractive to the sports customer. 
"Sportsbooks shut down, people were betting on Russian table tennis, there was a hunger for wagering," he says. "Horse racing being the only major sport that was open and always had content for people to wager on, which translated to an increase in handle. 
"It was an eye-opener for sports bettors, and we have to continue to market that and capitalize on it." 
In a way, horse racing mirrors sports betting – it has national and global elements, but it's often handcuffed to a regional marketing approach. That can limit how quickly a given bettor picks up on the details. 
Instead of planting new seeds across the US, however, it makes the most sense for horse racing operators to capitalize on their existing properties and ride the wave of online expansion for maximum exposure and educational opportunities.
And they're off
Let's treat the online space as a given here. Any expert can and will tell you that online gambling growth is crucial not just for race tracks but for any industry stakeholders. In addition to digitization, though, race tracks have a separate ace in the hole – their sprawling properties, ready-made for additional gambling licenses. 
The ambiance of a race announcer muttering pseudo-intelligible play-by-plays only stands to be augmented by the flashy aura of slots and table games or the high stakes tension of a retail sportsbook. And in many markets, laws make it distinctly possible for race tracks to have it all. 
"The experience of wagering online and the experience of wagering in-person are both really important for the success of those businesses, but are not very similar.  The on-site experience is obviously much more social in nature and so comes with more interaction and personality," says Hawthorne Race Course's Tim Carey.
"It's not likely that casinos will start to open race tracks where none previously existed and most states have already allowed tracks to add casinos. So it's only 'racinos' that have the opportunity to feature pari-mutuel wagering, sports betting and traditional casino games. We think that's a unique opportunity that provides more options for meaningful and authentic connection with customers."
And Hawthorne is well on its way to that unique opportunity via its $400m casino development project with PointsBet.
Michele Fisher of SIS agrees: "We'll only see new racetracks be built if an entity needs one in order to offer other forms of gambling at a venue. These racetracks usually race the lowest minimum days permitted by state law. 
"I believe that we will see the number of racetracks and racing days reduce in the future," she continues. "Generally, long-standing racetracks have more room than needed for the current level of spectators. As these facilities receive permission for alternative gaming or expansion of it, we see the space reconfigured and updated."   
Alongside the online expansion that nearly everyone agrees is necessary to success, race tracks can also look to their massive real estate plots and existing infrastructure for yet another path to profitability. 
As tracks redevelop and expand, we could see a rebirth that makes a historically popular betting format a strong prospect once again.