Cole Rush finds out how fintech startup Sporttrade is learning the lessons from previous attempts to bring exchange betting stateside, and looking to ride the wave of interest in trading to carve out market share in New Jersey.
The trading craze, spurred by developments with AMC and Gamestop stocks (or as Twitter calls them, "stonks") looks like it's here to stay. Add on the continued rise of cryptocurrency, and financial trading isn't just for CPAs and Wall Street suits anymore. 
Perhaps it was only a matter of time before trading became part of the US sports betting word. "Inevitable" might be too strong a word, but considering the presence of betting exchanges in the UK and the recent uptick in trading among the broader US population, it certainly feels like it fits. 
And if inevitable is the right word, Sporttrade is making it a key pillar of its strategy. The Philadelphia-based fintech startup is spearheading the launch of sports betting exchanges in the US. The company, led by founder and chief executive Alex Kane, will launch its iOS app in New Jersey later in 2021.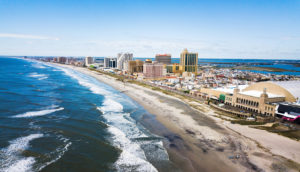 "Sporttrade is the first and only US-based sports betting exchange platform that allows eligible bettors to trade sporting events the same way they would trade stocks in a financial market, Kane says. "We are here to bring capital markets technology and expertise to sports betting in order to significantly elevate the industry and the customer experience for sports bettors."
Kane and Sporttrade aim to disrupt the sports betting industry by providing a unique and focused offering that sets it apart from a "typical" sports betting site. The resulting shakeup means more options for savvy bettors and newcomers alike. 
Focused offering, competitive advantage
Betting exchanges share core elements with the sportsbooks already live in legal markets, but they're still a unique segment. Sporttrade doesn't intend to compete with the juggernauts already dominating the sportsbook space. Instead, Kane says the business will hone its product and carve out a new space in the industry. 
"Out the gate, our trading experience will be the sole offering from Sporttrade. Our goal is to offer a dynamic sports betting experience to customers who are looking to trade sporting events just like you would trade stocks," Kane says. We don't believe that casino, poker or other non-sports betting offerings fit within our mission of elevating the sports betting industry at this time."
The technology just isn't the same as what you'd find behind the scenes of a Draftkings, BetMGM, or similar betting app.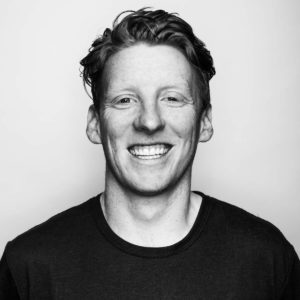 Kane continues: "Specifically, our exchange platform leverages the same technology used by US stock exchanges today, and several of our key folks have built some of the world's largest capital markets venues. We are very excited about all of the possibilities that exchange wagering will be able to offer eager participants within the US market."
Different technology. A platform pulled from the finance playbook. Betting exchanges aren't just adding to the sports betting industry. They're staged to disrupt it, even as sportsbooks gain footholds in new markets. Sporttrade plans to offer a wholly distinct portfolio that empowers US sports bettors with a completely new channel
"As a two sided platform (as opposed to a single dealer traditional sportsbook), there are a variety of unique benefits of the platform. Specifically, customers can expect better odds, more dynamic and frictionless in-game trading, and a more approachable $0 – $100 odds convention (where price = probability)."
"Furthermore," Kane continues, "customers will have more control. Just like a stock market, participants can use limit orders to ask for a better price on their way in and out of positions. We're creating a venue that will have the same dynamism, transparency, and excitement that stock trading provides, with the only difference being that you're trading on sporting event outcomes."
Sporttrade's betting exchange will give users with knowledge of financial trading, sports betting, or even daily fantasy sports an edge. Know the numbers, how odds work, or understand value, and you'll have a nice headstart. 
"DFS players are a bit more keenly aware of things like value and edge relative to the recreational sports bettor," says Kane. "For that reason, I think DFS players will love the unique functionality that a betting exchange provides."
But with advantages come disadvantages. Ebb and flow, yin and yang, push and pull. Sporttrade has a few challenges ahead, but Kane and his team are ready to meet them head-on. 
Overcoming challenges
In the race to succeed in sports betting, hurdles pop up. Sometimes out of nowhere and sometimes in the distance ahead. The fact of the matter is obstacles exist. Whether it be touchy legal scuffles between state legislators and DFS operators or the struggle to find a license partner. 
Betting exchanges such as Sporttrade have to contend with their fair share of hurdles, too. And because legal markets are already saturated with traditional sports betting operators, there's some heavy lifting ahead. 
Market access, naturally, is top of mind for any sports betting operator or DFS site. Same goes for betting exchanges. 
Kane relates to those struggles: "Market access is especially hard for a startup like Sporttrade. Given the myriad of rules, regulations, and biases towards land-based casinos in gaining licensing, firms like ours are challenged to gain access. Hopefully, if we're successful, we can represent American entrepreneurship and ingenuity and prove to legislators that it is in fact a good idea to encourage innovative American companies to participate in this industry."
Startups have to work harder than ever before. Sports betting is a crowded space, and the big names have elbowed their way to the best seats in a short period of time. With this headstart, these operators have created another barrier for smaller players looking to make headway in legal markets."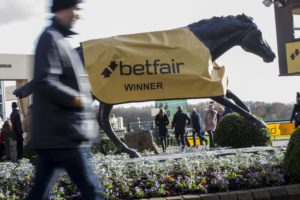 Thus far, one name has been conspicuous by its absence – Betfair. The Flutter Entertainment-owned brand pioneered and popularized the exchange betting model in its native Great Britain, yet it has failed to gain traction in the US. While Flutter rolled out an exchange product in New Jersey, the offering was pulled in September last year, with FanDuel operations chief Kip Levin admitting that it struggled to gain enough liquidity to make an impression in the market. 
Kane admits that achieving this critical mass of players "will make or break any marketplace". 
"We have borrowed many principles from capital markets in creating a platform for institutional liquidity providers that they'll be very familiar with," he explains. "That's critical because liquidity providers serve an extremely important role in facilitating price discovery and furthering liquid and orderly markets."
Those challenges resonate at the industry level. At the end-user level there is another challenge: Sporttrade has to educate its users on how the platform works. A young audience makes this task easier than it may have been in the past, thanks to apps and sites that help prospective exchange bettors learn the ropes. 
"The younger generation is investing more now than ever before because of the accessibility of easy-to-understand applications such as Robinhood and Coinbase. The average person today has a basic knowledge of how to trade stocks, so the way we educate folks is by bringing everything back to stock or crypto trading."
Couching the betting exchange in a familiar format is an easy win, according to Kane. It puts a potentially difficult concept into a framework that many users already know and enjoy. 
"For users who know how to buy $AMC at $40 and sell it at $50, they'll immediately understand how to buy the Phillies to Win at $40, then sell them at $50 after they score a run. The only key difference between stock trading and sports trading is that the price of an outcome on Sporttrade reflects the win probability of that outcome according to the market because at the end of the game, we settle outcomes at $0 or $100 depending on whether the outcome occurs or not."
Onward and upward
Sporttrade isn't coming into the industry blind, of course. There's a bevy of global markets that already offer robust betting exchanges, and they provide a nice stable of content and learnings that can be advantageous to companies looking to make a splash in the US market. 
"Exchanges have existed in Europe for years although they tend to attract a very nuanced and informed customer," says Kane. "The UI's of those venues tend to be pretty convoluted and not user friendly."
By improving the customer experience, it becomes more attractive to the masses, he says. "Additionally, as discussed, the US is much more inclined to understand and use stock trading applications, so an exchange model will be an easier lift in the US. 
"From a market share perspective, exchange wagering can be up to up 10% of market share. We feel that as the US sports betting industry continues to evolve and mature, that there will be plenty of room for exchange wagering platforms to be successful."
US betting exchanges, then, will learn from their overseas counterparts, but they'll also be distinct products. 
And they'll probably stay that way –  at least for a while. Kane doesn't see Sporttrade becoming another branch of traditional sports betting. The differentiating factors make the platform unique, even among big competitors. 
"It's a much more evolved betting experience," he says. "Given the mix of market participants and liquidity providers, there will be much more price discovery and tighter spreads for customers as opposed to a 'take it or leave it' spread from a traditional sportsbook. 
"Could established operators simply add exchange wagering to their current offering? Perhaps, that's certainly what we see overseas with some venues. But I think our vision is much greater. 
|The differentiation behind what we're doing isn't just that our customers' trades are matched on a central limit order book, it's the entire experience of betting on sports that's different. It's kind of like asking; well couldn't Fidelity or Schwab just do commission-free trading to emulate Robinhood? To which the answer would be; there's so much more about why Robinhood is immensely popular other than it being low cost. It's the entire experience of Robinhood which makes it unique."
And that, for now, is Sporttrade's goal: bring something unique to the betting world.