After weathering the storm of Covid-19, the newly-emerging Iowa gaming market is ready to take off with the market size set to double by next year. Iowa Racing and Gaming Commission's director of gaming Brian Ohorilko discusses how Iowa got to this point, and why they can feel excited about the road ahead.
The ball first started rolling as soon as sports betting was officially legalized within the state in 2019. Two years later and the market has thrived.
Following Senate File 617's entry into law, customers had 18 months in which in-person registration was required, even while casinos were closed or restricted amid the Covid-19 pandemic.
But as 2021 began, online registration replaced it's in-person variant causing the number of registered players in Iowa to skyrocket – along with revenues.
Iowa posted a revenue increase of 920.5% in February 2021  compared to the same month in 2020, and online registration played a massive part in that outcome.
"There's no question that online registration was a huge factor in our numbers really exploding in January and February," says Brian Ohorilko, director of gaming at the Iowa Racing and Gaming Commission.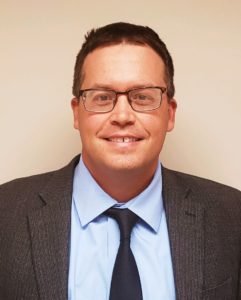 The launch of remote registration, he continues, has effectively turned a market that was performing solidly into one that is thriving and much more attractive to operators.
"And there were really two reasons for that. One, the customers in Iowa had access to markets they never had access to previously short of driving to a particular area," he explains. "We saw customers that maybe only had one app previously now have two, three or four – and they're able to shop around for the best odds, promotions or advertising."
"We're also seeing at levels of marketing we've never seen in any form of gambling in the state of Iowa. We're in a very competitive market right now and the sports operators are doing everything they can to get customers to download their app. Promotions are high, there's free play bonuses and deposit wager bonuses. Then there's a lot of our media outlets like television and radio, so we're seeing casinos market heavily at this time."
There would have been a decision to make with regards to ending in-person registration early, following the precedent set by other states.
Illinois, for example, repeatedly switched between allowing and prohibiting in-person registration.
Iowa employed a different tactic however, as Ohorilko notes that there was no pressure on them to end in-person registration in 2020 instead.
"There weren't any discussions in Iowa, it was a legislative requirement so it wasn't a decision that the commission could make," he says.
"I think part of the reason may have been that there were other issues surrounding the pandemic which people needed to focus on.
"Now that we're here from January 1 we're starting to see some differences in our market."
Iowa is well placed to welcome many more people into the market – that includes operators.
The number of customers show no signs of plateauing any time soon, Ohorilko adds. Though this in turn brings its own challenges.
"We anticipate more volume and more customers. We've been able to manage the number of customers that have signed up, we were ready for that, we anticipated high numbers," he says.
"What's been more challenging is the number of operators that are now interested in the Iowa market. Currently we have eleven unique online sports companies that are operating in this state. They chose to operate in an environment where someone would have to register in person at a casino.
"Once that requirement sunset, we've been made aware either through companies requesting applications for licensure or entering into agreements with casinos, of another 13 companies."
Ohorilko acknowledged that Iowa is going through a new wave of license applications, similar to the one it encountered immediately after legalizing sports wagering. With the start of the football season in 2021 being targeted as the ideal launch point, prospective licensees are doing everything they can to be ready when the time comes.
"Our market here in Iowa will look very, very different in the sense that there'll be twice as many operators by 2022."
The pandemic's effect on the land-based industry 
Just as the renewal of sports betting brought about a new phase of licensing, the prospect of people returning to land based casinos was something which required considerable planning.
Like many industries, the gaming market has had to adapt to the challenges of Covid-19. Operators have co-operated well with the Racing and Gaming Commission to ensure that the transition has been as painless as possible, Ohorilko says.
Casinos had to work closely with the commission and were malleable when it came to accommodating new Covid protocols. The layered approach saw practical adjustments such as limited capacities introduced within casinos, socially distanced slot and table games, mask requirements, and the shutdown of in-house buffets. But given some time to adjust, customers began to feel safe, Ohorilko says, and work continues to ensure that remains the case.
"So now we're progressing with more people entering casinos but what we're still seeing is the casinos maintaining their social distancing requirements so we're seeing less slot machines on the gaming floor, less seating at the tables, and the facilities have been able to adapt and make that work from a revenue or business standpoint," he says. "We're cautiously optimistic that things are moving in the right direction here."
Prioritizing responsible gaming 
With such a large and ever-growing customer base, there also comes a responsibility to look after those who choose to bet.
Responsible gaming practices are a key part of any gaming industry, and Iowa has taken steps make sure that customers across the state are taken care of.
"Specifically in Iowa there are a few things that we do; there's' a state wide self-exclusion program which that has been in place in the brick and mortar world for quite a long time. The nice thing with online sports betting is that it is easier to screen individuals specifically.
"Every customer has the ability to establish a deposit limit or maybe a bank withdrawal limit and those limits cannot be removed unless 24 hours has passed. It's a situation where someone maybe has a tendency to gamble too much, so they could set those limits and then would be held accountable in a situation where maybe they would want to change those right away.
"Those are things that we couldn't do in a brick and mortar environment, they're working well so far in Iowa, we continue to watch other jurisdictions and try our best to adopt a best practice approach within the state."
New challenges on the horizon
Although Iowa's gaming market has come a long way in a short space of time, the challenges that lay ahead will be completely different to those already faced.
With licensee numbers projected to double by 2022, keeping track of them all will be vital.
"What we see in the near future from a regulatory perspective is trying to get our arms around all the different reporting systems that are available with the sports wagering platforms. We talked about 11 unique operators in this state, or potentially another 13. Each of these companies have their own reporting system which the commission reviews to audit taxes, but also to look for the in-play and irregular betting patterns that may be nefarious.
"It's tricky because our team needs to understand each of these systems in a way that they can audit those. That is one challenge and I think other regulators are seeing the same thing. Maybe it's a situation where without standardizing revenue systems, which I don't think is a practical approach, maybe there are certain fields or ways for regulators to have a consistent way to view certain items.
"Other challenges that we're going to see stem around growth and sustainability. Right now we're in a period of growth so we're reviewing a number of applications. At some point we think the market will settle and possibly consolidate. 24 operators in a state of Iowa's size – is that too much, is that the right amount? We'll see some of those things play out two, three or four years down the road."
 Ohorilko also recognizes that keeping such a saturated market from going stale will represent a long term challenge for the commission. The market is still relatively new, but what works now may not work five years down the line. As sports companies strike up new deals with content providers, the customer sports betting experience is only going to evolve.
"We're excited for these challenges that we'll all be dealing with here in the next five years."