Land-based operator Bally's made a number of major deals at the turn of the year, and recent activity in the US market suggests those moves were ahead of the curve.
But will those moves be enough for it to carve out a long-term place in the US betting and igaming markets? Chairman Soo Kim explains the business' vision to iGB North America.
In late 2020 and early 2021, Bally's became perhaps the gaming industry's busiest player in M&A, a flurry of deals – most notably for betting technology provider Bet.Works and British igaming operator Gamesys – struck.
It will be a long time before the US betting and igaming market reached the level of maturity to fully assess those deals. But two major deals earlier in August in other quarters of the industry suggest that Bally's push toward vertical integration is how business will be done in the US online world.
"We did our business early," Bally's chair Soo Kim says. 
"In terms of Draftkings purchasing Golden Nugget Online, they were a strong online operator, one of the early ones and they have obviously made the decision that they want to have their own online gaming technology now," he says.
"DraftKings has already been doing this for some time, they of course bought SBTech at the same time they went public. So they had it for sportsbook before we acquired Bet.Works and now they do for online gaming after we acquired Gamesys. So are they following us or are we following them? Either way, the decision to own your own technology as you scale your business makes a ton of sense.
"And Penn acquiring theScore, I think that's in a similar vein. Penn National was using Kambi as their supplier and by buying theScore they're making a statement that they want to build and own their own technology."
Bally's push to own its own technology in both betting and igaming, he notes, came despite the fact that vertical integration was far from the way things have been done within its core sector of land-based gaming.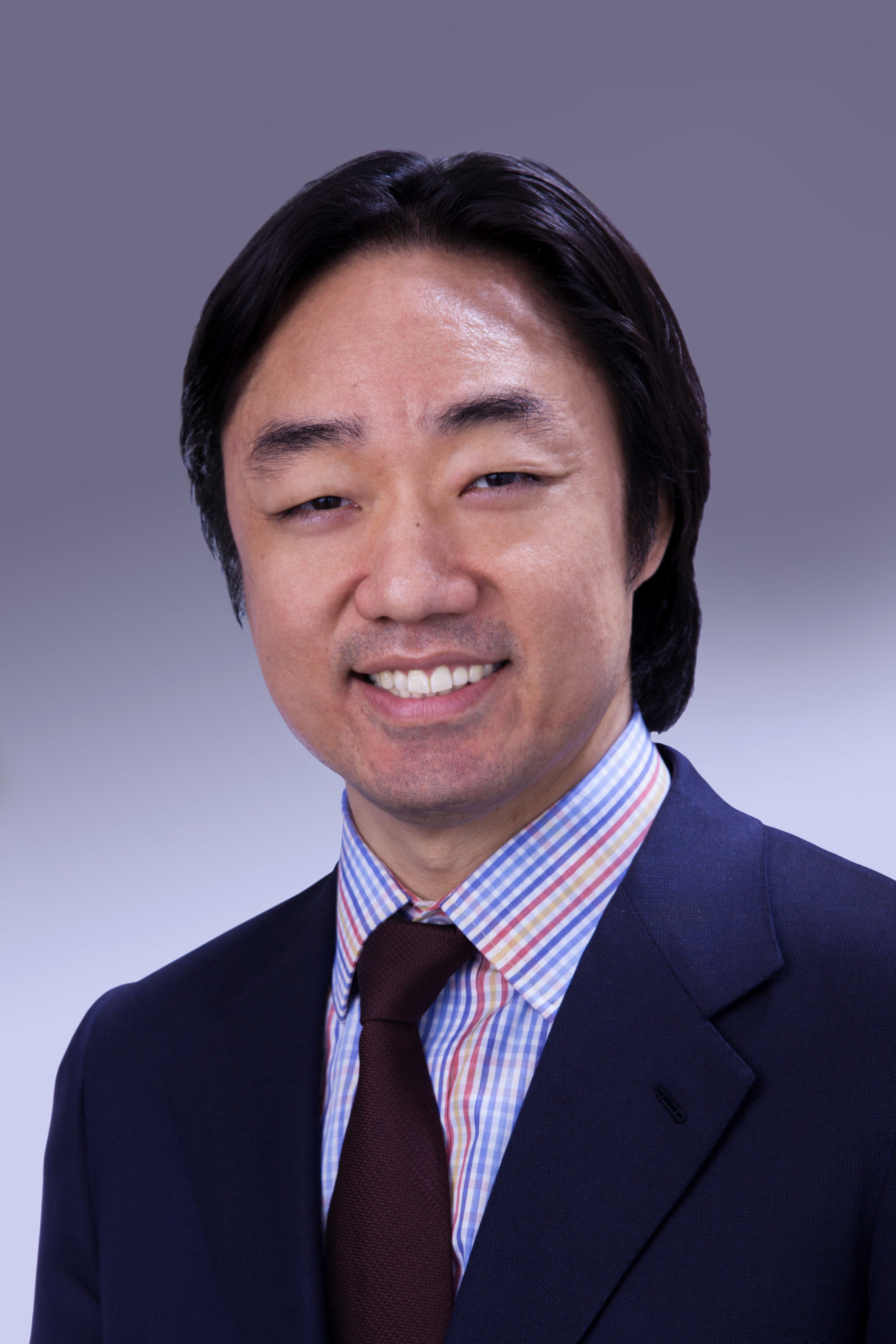 "We felt that – pretty early on in the process – in the online universe, gaming operators would have to do business differently from how gaming has traditionally been done where a lot of content is traditionally outsourced," he adds.
"No casino creates a slot machine. They all buy third-party slot machines. It's treated as obvious that the content comes from outside. But in the online world, you don't have to look that many moves around the corner to see that you're going to want to have control of your own customer experience, your own technology. 
"Everything about sports betting in terms of growth is frankly things that don't exist today. I think there's going to be a lot of really interesting ways this market will grow, but you have to control your own tools."
"I think it's pretty straightforward. I don't think that companies like Microsoft or Amazon outsource huge parts of their technology and I think that online gaming players will ultimately end up in the same place."
A relative bargain
Those comparisons – to tech giants rather than entertainment businesses – have become common among those involved in online gambling. The likeness can be used to justify some of the prices paid, often a large multiple of revenue. This, Kim points out, was not the case for Bally's largest deal.
"We feel great because our main acquisition, which was Gamesys, we bought for $3bn and it generates about $300m in EBITDA. So we bought it for a multiple of earnings, which is the way things would normally be done.
"But some of these other deals are that kind of multiple of revenue, so I think that by shopping early we've got ourselves a relative bargain and something that will strengthen our combined company."
But when Kim says "relative bargain", which word is the operative one? Did Bally's get a genuine bargain, or did it pay close to fair price in a market where other companies' values have been inflated?
"I don't know the answer to that," Kim says. "I feel comfortable given the price we paid, and given how important these businesses will be for us, I think we got a great deal. And we didn't just buy it, it was part cash and part stock and all of the original founders of Gamesys are holding their equity. So they've sort of bought into us. 
"I don't think I can say whether someone overpaid or underpaid from the outside. With these guys like Penn and DraftKings, there's a lot of synergies because they have a big online business already whereas we're more nascent. It's a different kind of transaction."
Only the beginning
Mergers and acquisitions have definitely been frequent in the US market since the repeal of PASPA. Kim says he believes that trend isn't anywhere near its end.
"Most businesses have a big growth phase where lots of people go at it and they all have slightly different angles," he says, "But then eventually people will realise that not everyone's going to make money, not everyone's going to succeed, and then you start seeing this consolidation phase. I think this might be the first set of consolidations, I absolutely don't think it'll be the last. It's only the beginning in a way. 
"We still believe the US will get more competitive as international players come to the US in a big way. There are a lot of international players that I think will want to try their hand in the US, so do they buy their way in? Do they build themselves? That's a whole new wave."
But when operators who may not be on top may look to be acquired, where will Bally's fall?
The operator does not have the head start that daily fantasy sports giants DraftKings and FanDuel have, and its suite of land-based casinos is still considerably smaller than Caesars or MGM, and that's before considering possible new entrants. Bally's will have to either trust that the US market will support a strong "middle class" of operators behind those with more resources, or find a way to crack that top tier itself.
No brute force
To Kim, the solution to this problem is to zig where others have zagged on the one thing every operator has focused on: acquisition.
"I think that those in the lead in this world and most worlds tend to stay in the lead, so maybe we are responding with tactical or strategic moves," he says. "We've specifically said that we're not going to spend a billion dollars on advertising. We're not going to go brute force as Caesars have recently announced they [would]. 
"So if we're not saying that, what are we saying? Well we're going to create a new product, a new way of viewing sports with an integrating gaming product. And we believe that this combined product will allow us to acquire and engage customers in a way that's different from competitors."
Kim is referring to the operator's strategic partnership with Sinclair Broadcast Group, through which a number of Sinclair sports channels were rebranded under the Bally's umbrella.
"Others are looking for promotion, advertising and affiliates who can drive traffic to their site," he adds. "But we said to ourselves 'I don't know if we'd be able to compete just buying ads and paying for promotions and affiliates.'
"So what we said was we would do a deal with someone who has a huge sports viewing audience. And that was Sinclair Broadcast Group. So now we have an opportunity to integrate our gaming technology content to the actual sports media." 
That deal offers a serious opportunity, but delivering a new way to consume sports and betting content will require plenty of work before reaching that potential, as Kim is quick to note.
"Obviously there are some rights and technical challenges, this is definitely easier said than done, I'll be the first to admit that," he says. "But if we get it right, then when people are viewing sports, they come to Bally's Sports not just to watch the baseball game but to take part in a system that lets them be part of the game. There's so many micro-events in the game that create these kind of opportunities.
"That creates a different delivery system and a different customer acquisition system. We think about customer acquisition completely differently, I believe, from others. We want to create a new viewing experience."
Kim says that in terms of innovation, those in the US have often been behind, allowing a Europe-based business to take first place in the market through Flutter's acquisition of FanDuel. But this kind of competition, he says, has spurred businesses like Bally's on to innovate.
"The US guys – and that's ourselves included – have historically been a step behind, and that's because regulatory-wise we are just forced to be," he says. "It just takes a long time to get things approved here. So regulatorily and competitively I think Europe is 10 year sahead. They develop products and competition and see where the US is going to go. And they can learn from that, bring it here and catch the US operators by surprise.
"But I think that the way it is is not the way it will always be. I think it'll be a little more balanced going forward in terms of who's innovating."
Kim believes that Bally's right now is on the wave of that innovation, but says that investor attention may not suggest the market agrees. That's not something he says will be a problem, however.
"I feel like maybe we're not being recognised by the market for all that we've done, but we're okay with it."