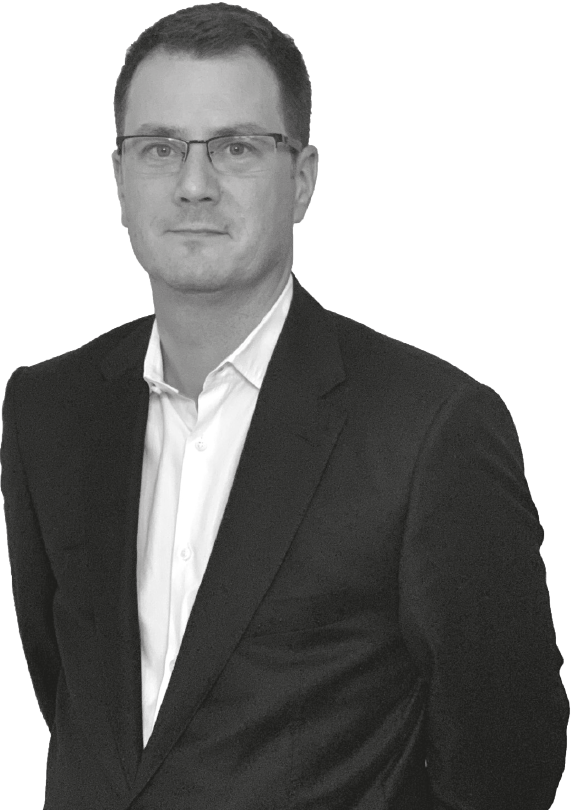 Golden Nugget shows no sign of budging from its leading position in New Jersey, but can it replicate its success in other markets and verticals? Senior vice president and general manager of online gaming Thomas Winter is confident it can
Golden Nugget is arguably the most successful online casino operator in the US. In New Jersey, the vertical's only meaningful market to date, it has dominated for years. In May, revenue was up 63.7% year-on-year, with the $14.1m total equating to market share of 36.7%. This share is almost twice that of its nearest competitor Resorts Digital, even with the might of The Stars Group behind it. Moreover, growth has continued to the point that Golden Nugget's online revenue could soon surpass its landbased venue's monthly total.
The operator's senior vice president and general manager of online gaming Thomas Winter says its success is down to a range of factors. It has also taken a number of calculated risks that have helped it grow, which a more risk-averse operator may have shied away from. It launched after most competitors, and shortly after going live made the decision to migrate to a different igaming platform. Golden Nugget also pioneered live dealer in the state, building its own studio, which has allowed it to be an early mover with the release of variants that are new to the US market. But Winter says more is needed. "Of course, that is not enough. If you run a retail business, it all starts with location. For online gaming, location is replaced by advertising.
"Simply put, if you don't spend, you don't grow. That being said, our marketing approach has always been very reasonable and return on investment (ROI) focused. Our marketing budget is significant but we have also been the top grossing operator the past two years. "Crucially, as a percentage of our revenues, our marketing spend is well below market average." The operator has also benefitted from the strong performance of its sub-licensees, Betfair and Rush Street's SugarHouse. While Golden Nugget does not communicate revenue per skin, Winter says the core GoldenNuggetCasino.com site accounted for half of its online revenue from New Jersey in 2018. Going by May's figures, this would suggest that the site alone would still be one of the market leaders. A fourth skin, Churchill Downs' BetAmerica, will launch this year, further strengthening its position in the online casino vertical.

CHANGING LANDSCAPE
Yet the US igaming landscape is beginning to change, with states moving to regulate following the Supreme Court's striking down of PASPA. This has shifted focus from igaming to sports betting – an area where Golden Nugget finds itself at a disadvantage. The operator only rolled out its SBTech-powered sportsbook for New Jersey customers in February. As with its igaming offering, it has launched long after most competitors. However, the state's sports betting regulations suggest it will struggle to replicate its online casino success in the vertical.
Its parent company Landry's and the Houston Rockets are both owned by Tilman Ferttita, which under New Jersey regulations means it cannot offer bets on the National Basketball Association (NBA). Sportsbook sub-licensees – currently only Churchill Downs' BetAmerica – will also be affected by this prohibition. Winter says he is hopeful that New Jersey may amend its regulations so the restriction only applies to the team, and not the league, which would bring the state in line with Nevada and Mississippi's legislation. Indeed, a bill has been filed to make this change. However Golden Nugget, with revenue of $162,838 since its launch, lags behind the other ten licensees in the state. In May, when the biggest betting event was the NBA playoffs, it generated $29,731.
Winter argues it is hard to draw any conclusions in the early stages of the market. He also points out that aside from the NBA issue, the presence of FanDuel and DraftKings in the market makes it especially difficult for casino operators. These daily fantasy operators, he says, have had a "big head start", spending more than $500m in advertising in the three years prior to sports betting being legalised. This has allowed them to build brand awareness and player databases, as well as gaining insights into US bettors' habits.
"They will also face competition from large European sports betting operators, some of whom have virtually unlimited budgets and see the US as the best place to invest their resources," he adds. Those with the deepest pockets are ultimately the best-placed to succeed in the vertical, he says. "For a start, operating a sportsbook is more expensive. You have to pay a federal tax on top of state gaming tax. You have to pay for data and streaming feeds. Sports betting is also more labour intensive while revenue per user is lower. "Not to mention that most states will start with online sports betting only and, without online casino cross-sell revenues, ROI will take much longer. "In most states, we could see three brands grabbing more than 50-60% of market revenues and the next five another 30-35%, which would leave the majority of operators with 1-3%." However, he adds, there is significant scope for product improvements and innovation in the sports betting vertical.
He believes that those with the right marketing strategy and operational expertise stand a chance of carving out market share, citing PointsBet as an example. Furthermore, sports betting is nothing new to Winter. He previously served as chief executive of Betclic, part of the sportsbook-led Betclic Everest Group, and believes that this will help Golden Nugget gain "a fair share" of sports betting revenue.
IGAMING EXPANSION
Golden Nugget faces additional uncertainty as it looks to replicate its leading position in New Jersey's online casino market into other states. While the Garden State has been the only major territory for the vertical – other than the lottery-controlled Delaware market – since 2013, Pennsylvania will launch its market in July. West Virginia, which passed igaming legislation in April, will follow while legislative efforts are underway in Michigan.
It has taken five years for Pennsylvania to follow New Jersey and Delaware in regulating online casino, but Winter says the rapid roll-out of sports betting will likely be followed by igaming legislation. "It may take two to four years for most states to realise that online casino is as big a tax generator as sports betting but this should happen eventually," he says. "For operators, this is vital anyway; very few states are big enough to make standalone sports betting profitable."
PA PROSPECTS
Yet as Pennsylvania's launch date moves into view, Winter admits that high regulatory costs are likely to make it unprofitable in its first few years. Operators face a $10m licence fee, coupled with a 54% tax on slot revenue, and 16% levy on table games and poker.
These high costs arguably provided Golden Nugget a route into the market: it was approved as a qualified gaming entity after some of the state's landbased casinos decided against applying for a licence. "We are very excited by the prospect of operating in Pennsylvania because it's close to New Jersey and the only large online casino market available at the moment," Winter says. "That being said, the regulatory costs are extremely high, from the upfront licence fee to taxes, which means that profitability will take up to five years to materialise and will likely remain in the single digit range." He picks out the 54% tax rate for slots as the main issue. A land-based entity, he says, will spend around 2% of gross gaming revenue on advertising, because its physical presence is the best advert for what it offers. For online operators, investment of around 25% of GGR is required to build a player database and grow revenue.
"At the end of the day, the size of a market is directly correlated to how many advertising dollars operators will spend. To offset the high tax rate, operators will have to spend less in advertising and promotions, which will in turn limit the market growth. "With a customary 15% tax rate, PA online casino could generate over $700m GGR at maturity, and say $250- 300m in year one," he says. "A 40% average blended tax rate across slots and table games will mean fewer active brands that spend less. This could halve the market's potential size."
Therefore Golden Nugget's focus in Pennsylvania is less on replicating its New Jersey success and more on generating a profit. Of course, having a market-leading business in a neighbouring state doesn't hurt. "The Pennsylvania market will be very challenging but we believe that the experience we gained in New Jersey and the quality of our product will help us successfully enter other markets. "In Pennsylvania specifically, you definitely need some economies of scale to make it worthwhile. Without a pre-existing successful business in New Jersey, this would be even harder to turn a profit."
Golden Nugget will not be among the first to launch in the state, after it paused its licence application while New Hampshire challenged the Department of Justice's revised opinion on the Wire Act. The opinion, which states the 1961 Wire Act applies to all forms of gambling and not just sports betting, has since been set aside by the New Hampshire District Court, though it remains to be seen whether the DoJ will launch an appeal.
"We trust that common sense will prevail but it is certainly something we keep in mind when assessing the risk/reward ratio in new markets," Winter adds. Considering the US market is only just beginning to properly open up, it's ironic that it potentially creates uncertainty for Golden Nugget. When operations were restricted to New Jersey, it was able to reap the benefits of a carefully planned and executed strategy – and has done so for years. Now, with other states beginning to open up, in multiple verticals, the pressure will be on to prove that its New Jersey success isn't a one-off. After all, Winter admits that having being able to focus on one territory was a "decisive advantage" in its success in the state.
But when it first launched in the state, few expected it to become the leading igaming operator. Now Golden Nugget has shown what it is capable of under Winter's leadership, few will disregard it as a competitor in other markets.