In the first of a new series, Clairvest Group's Mohit Kansal provides operators looking to enter the US a guide to launching in the market.
Eighteen months on from that fateful day in May 2018 when PASPA was repealed, the speed and activity in the sports betting industry has been fast and furious. New laws, large investments, and mergers and acquisitions by the dozen have all shaped the industry. However, the market is in its infancy, and the winners and losers are still to be determined.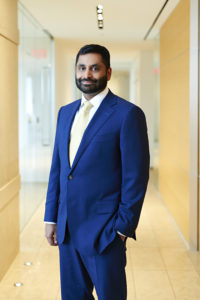 Many states have yet to act in a meaningful way, including the country's four largest by population (New York, Florida, California, Texas). Those that have legalized are just a year into the journey, with many new entrants only now entering. More still are waiting on the sidelines.  
For operators, a natural question that I often get asked is: "How do I enter?" Or even: "Should I enter?"
Over the course of the year, I'll be writing a four-part series on getting started in the United States and my views on the journey from an investor's lens. I'll start with the why and then go on to explore three other main considerations in the articles to follow.
So let's begin with the easy question: why launch in the US?  
First off, we've all seen the numbers. H2 Gambling Capital estimates that the market will treble in size over the next 18 months, with handle to hit almost $80bn in legal wagers by 2030, and gross win to reach $8.42bn. Clearly, those figures are part of the attraction.  
Beyond sports, one must consider online casino, as most savvy operators do both—in fact, European readers will be aware that sports are sometimes used as an acquisition tool at marginal or no profit to capture profits from casino. H2 conservatively estimates revenue from online casino will reach $0.97bn by 2020.  
Further, if one has a land-based footprint or desires one in the future, then 2018's commercial casino revenue figure of $41.7bn (source: American Gaming Association) will be of interest. Further still, if one is thinking about the value of their business, obtaining a mix of US business or a growth path can go a long way to changing how an investor will see it. This means a profit from the US can be worth multiples more than a profit from a mature European country, or many more than an unregulated market. Regardless, when evaluating the launch of an online business in the US, firstly you should consider the bigger picture beyond the immediate sports betting revenue and profit.
Second, you need to think about the market landscape and understand your unique selling position versus the operators in the market today. Beyond the blunt tool of outspending competitors, what's your approach to differentiate and win? Broadly, the four categories of operators are: 
Daily fantasy sports (DFS) operators: FanDuel and DraftKings who invested hundreds of millions in DFS ahead of sports betting and now have the customers lists and brand.
Large Europeans: Flutter (via FanDuel), William Hill, 888 and Bet365 to name a few— companies with deep pockets and decades of experience.

 

Casino operators: MGM, Penn National and others. They also deep have pockets and years of land-based experience with large loyalty programs.

 

Challengers: including the likes of theScore, PointsBet and BetIndiana, to name but a few. Companies in this category are typically more upstart or smaller in nature with a unique angle. For example, theScore is one of the most downloaded and top ranked sports applications on the App Store and Play Store in the US, with millions of actively engaged and loyal users. As you would expect, they are aiming to convert these users to sports bettors, or more likely to convert users from the black market to white market, and to place wagers through theScore's application.

 
Third, you must find a path to enter a state. Remember, the US is not one country, it's 52. Each state has its own set of regulations, tax rates, fees and market entry hurdles. With the exception of Tennessee thus far, each market is largely gifting a limited number of licenses to the current land-based license holders, whether they are casinos, racetracks or tribal properties. 
The general approach is to follow that of industry pioneer New Jersey, which was the first out of the gate. In the Garden State, each casino or racetrack has three skins and can partner with whomever they want with one on-site partner and three online, or three in total.  
At Meadowlands, for example, Clairvest is partnered with FanDuel or Flutter on-site at the track, and with PointsBet and CG Technology online. In general, then, an operator without a land footprint will have to do business and strike a partnership or framework on how to work together.
Lastly, it all has to come together to the bottom line. How does the upfront cost to launch and acquire customers compare to the long-term value? Beyond the market entry costs that you may be paying to a local casino or racetrack, there are other expenses to consider, including the cost of undergoing probity (and your desire to undergo probity) and cost of technology. Then there's most likely the biggest of the lot: the cost to acquire customers initially and build a brand if you are starting from scratch. As you might expect, the equation for the above is different for every company.
So, should you enter the US? The answer is maybe. There is no free lunch; each business will need to determine its specific equation and do the appropriate analysis to make a wise decision. 
Future articles will see me delving into the competitive landscape, market entry and economic equations in more depth.
Mohit Kansal is a Partner at the Clairvest Group, a $2.5bn private equity firm based in Toronto that invests globally in several sectors, gaming being its biggest and most successful. Investments span North and South America, Europe and Asia in casinos, racetracks, route operators, online operators and suppliers. Mohit sits on the boards of the firm's portfolio companies. Prior to Clairvest, he worked for a large family office (GRI Capital) and McKinsey and Company.